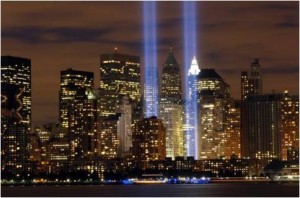 FLASH Seminar
Transforming the 9/11 Tragedy: From Trauma to Transcendence
Rev. C. Kevin Gillespie,S.J. will share thoughts based on his publications and his clinical work with survivors of 9/11 at the Pentagon and at the White House.
FLASH Seminars are free, informal lectures on current events or stuff that is just plain interesting.
Our promise to you: No readings, homework, quizzes, or exams. Learning guaranteed!
WTC: Tuesday, Sept.13th — 3:30 p.m., Lewis Library 8th Floor
LSC: Wednesday, Sept. 14th, 12:30 p.m., IC 1st Floor