We use technology for just about everything. Reading, researching, working, playing games, communicating, cooking, traveling, and more.  It's no surprise then that technology can also play a part in getting fit and healthy.
Maybe those autumn pounds are already creeping on or maybe you never got around to losing last holiday season's weight gain (author blushes with embarrassment.)  Don't worry, all is not lost.  By utilizing the internet and other types of technology (along with a little hard work) you can be feeling your best again before Thanksgiving dinner is on the table. Check out the following list of great health and wellness websites, apps and gadgets put together by Greatist.com.
(More Health and Fitness News & Tips at Greatist.)
Here are some other gadgets that can help you plan, move, cook, and track your way to success.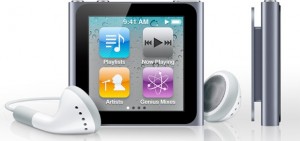 iPod nano –  Music can be a great motivator on a long run.  Reasonably priced, light-weight, back clip, and enough storage for 2,000+ songs on the smallest and least expensive model make the iPod nano a staple for many avid exercisers.
There are a lot of great mp3 music players on the market and there is sure to be one to fit your budget and use needs.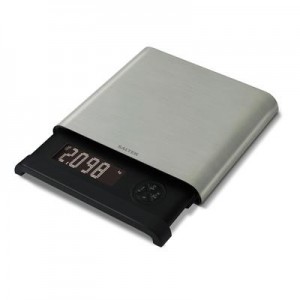 Salter Digital Kitchen Scale – A food scale can be a huge help in portion control.  It also makes baking and cooking easier and more precise (weighing is much more accurate than measuring with cups & spoons).  I especially like Salter scales like this one because they have settings for both liquid and solid foods.
There are many different food scales on the market and they can be found in any kitchen or box store.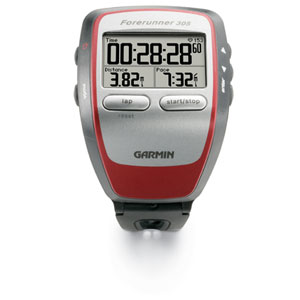 Garmin Forerunner– Think of this as a fancy little GPS unit for your outdoor running, cycling, walking, rollerblading, hiking or any other distance type of activity.  There are many different models which all track how far, fast and high you've traveled but also have other great features like workout tracking, online syncing, training programs, heart rate monitors, calorie burned calculations, up to the second mapping (so you'll never get lost) and much more.

 Fooducate App – I love this smartphone app.  It's a very simple way to know what foods to put in your cart and which foods are better left on the grocery store shelves.  With the Fooducate application open on your phone you scan the item's barcode with your phone camera.  Each food is then given a letter grade, FoodPoints value, possible alternatives and information about why that particular food is healthy or not.  For example, the bagged baby carrots I'm eating right now received an A, have zero FoodPoints (fewer is better), and I know they're naturally high in Vitamin A.  (The protein bar I ate for breakfast fared much worse and will not be purchased again.)  You can download an app for your iPhone or Android device at their website.
In what other ways is technology helping you get and stay fit & healthy?  Be sure to let us know in the comments section!