15 Minutes to a Smarter You!
Tuesday, November 22nd – 10:00 AM – IC Level 1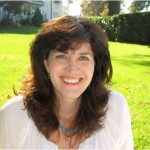 Political Historian, Michelle Nickerson will share insights on the Occupy Chicago Movement. Come learn about the origins, outrage, and objectives uniting the Chicago demonstrations with the national Occupy Wall Street Movement.
Why not prepare yourself to participate in a lively dinner table conversation over the Thanksgiving break by attending this short, informative seminar?
Flash Seminars are free, informal lectures on current events or stuff that is just plain interesting. Sponsored by Information Technology Services, The Faculty Center for Ignatian Pedagogy, and The University Libraries.