You may refuse to put up holiday decorations or listen to Jingle Bells, but make no mistake: The holiday season is upon us.  I love the holidays as much as the next person.  The lights.  The music.  The copious amounts of glögg <insert festive drink of your ancestors here>.  But I'm not a big fan of gift shopping in crowded malls or on icy streets and now make my purchases almost exclusively online.  According to the latest reports from ComScore, I'm not alone.  Americans spent over $36.3 billion last quarter via e-commerce, which is a 13% rise over last year.  The top-performing online product categories were: Digital Content & Subscriptions, Event Tickets, Jewelry & Watches, Consumer Electronics and Computer Software.
With three of the top five purchasing categories being tech-related, chances are you'll be buying a gift for a techie in your life.  So, leave the stress and hassle to those Black Friday shoppers and snuggle up with your computer (or favorite mobile device) on the couch and shop from my list below for this season's hottest tech gifts.


The Lytro: It's a completely unique entry into the ultracompact camera market making manual camera settings obsolete.  In order to avoid common errors consumers often make with other point-and-shoot models, the Lytro takes "living pictures," capturing over 11 million rays of light.  This full spectrum of light and compatible software means that all you need to do is literally point and shoot and leave the focusing and zooming for later.  To see an example of this impressive process, click here.  There are some drawbacks such as the lack of Windows-support, extremely limited picture-editing features, no video, and no wireless connection.  It also has a pretty hefty price tag at $399.  All things aside, this could be the perfect gift for the camera-enthusiast with everything or your hipster niece who's into all things unique and against the grain.
Jawbone Jambox:  This portable speaker works with Bluetooth technology to wirelessly stream audio from your computer, smartphone, or other enabled device.  It has amazing sound quality for its small size (roughly 6 x 2.5 inches) with a battery life of 10 hours.  The Jambox also works with your music-streaming accounts like Spotify and MOG, allowing you to enjoy all your favorite playlists fuss-free.  Couple that with speaker phone capabilities (thanks to a built-in microphone) and a decent price at $199 and you've got a great take-anywhere speaker system.
Apple iPad 2:  While I don't believe tablet devices are the be-all and end-all for mobile computing, today's consumers want a single device for reading e-books, watching videos, listening to music, taking pictures, surfing the web, storing their data, gaming, communicating, and more.  According to a recent Gartner report, while the tablet market continues to heat up with competitors, Apple's original device will remain the clear winner with consumers through at least 2014.  It's available in three models depending on connectivity and storage and may require an additional data plan subscription.  Not an Apple fan? Then check out Sony's latest offering.  Their Sony Tablet S is powerful and sleek, making it a prime challenger to the iPad.  If you're the lucky recipient of one of these devices, don't forget the library has a wide variety of e-books which can be downloaded for free!
HP TouchSmart 610q:  While many still consider Apple's iMac to be the gold standard for all-in-one desktop computers, the HP TouchSmart 610q strives to close the gap.  Its touchscreen technology allows for immense flexibility in how you interact with it and it's unique and convenient stand will tilt up to 60 degrees.  It offers powerful and quick performance thanks to its CPU and 2GB AMD Radeon HD 5570 graphics card.  At $1789 it's a less expensive alternative to the iMac and reminds you why your netbook will never be enough computer for all your needs.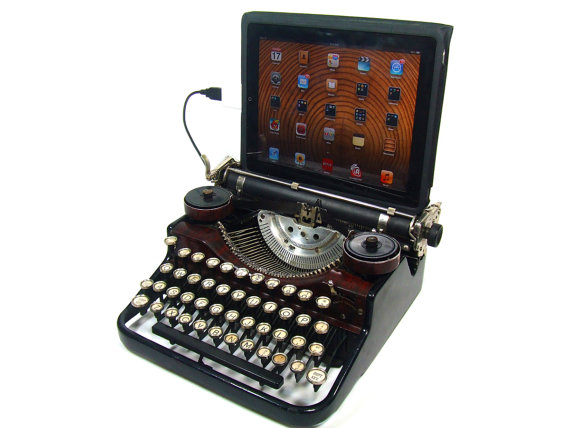 USB Typewriter:   This antique typewriter has been modified to work as a USB Keyboard for a PC, Mac, or even an iPad.  It can type all letters, numerals, and punctuation marks. It also includes shift, space, and return carriage (which is literally activated by the typewriter's return carriage). Many non-standard keys, such as F1-F12, esc, ctrl, and so on are also available with a special toggle key.  Extremely pricey at $799, but truly ingenious and beautiful.
 Simplehuman Trash Can:  Normally a trash can has no place anywhere near a holiday gift list.  But this is by no means a normal trash can.  Simplehuman design implements multi-sense technology, making it smart enough to open and close when you want it to.  Its 6 C batteries will last a year and it's available in 3 sizes.  $200 maybe seem a bit excessive, but it may just be the perfect trash can for your loved one's kitchen or work room.
Now for some stocking stuffers…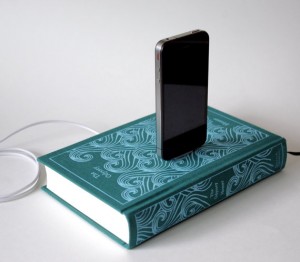 A book charging dock for iPhones is perfect for anyone with tastes both old and new.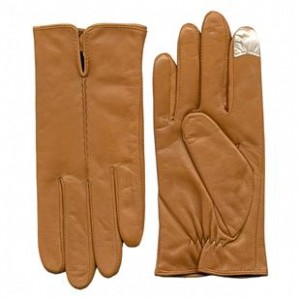 Echo's line of touch gloves means everyone in the family can now use their touch screen devices anytime, anywhere, no matter how much the temperature drops.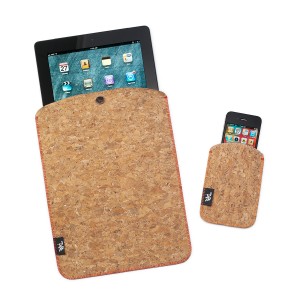 These cork electronics protective sleeves are made from a sustainable, durable, and naturally water-resistant material.  Tech and green-friendly!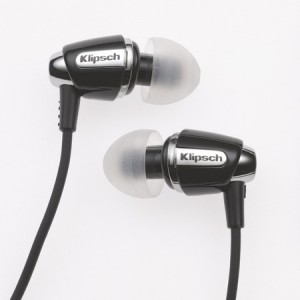 These earbuds from Klipsch have been getting rave reviews from around the web.  Their outstanding sound quality is a steal at only $80.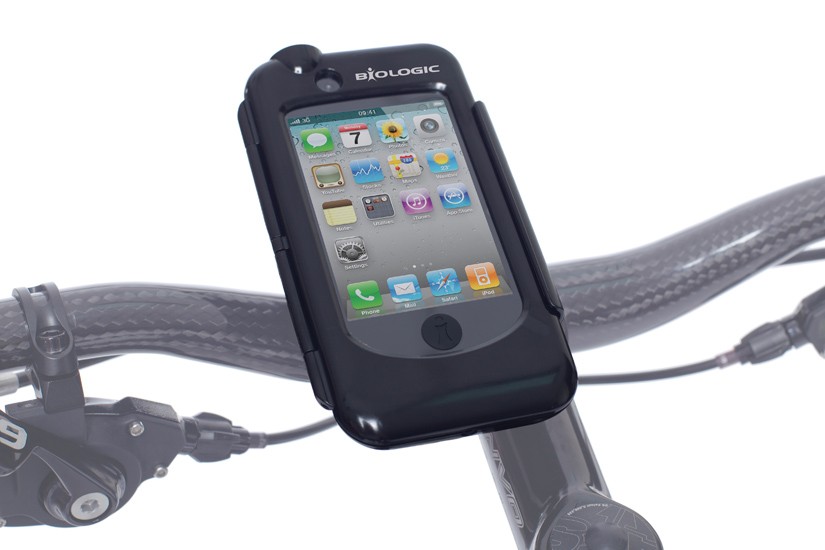 Biologic's iPhone bike mount lets you look or listen to your GPS apps and bike safely at the same time.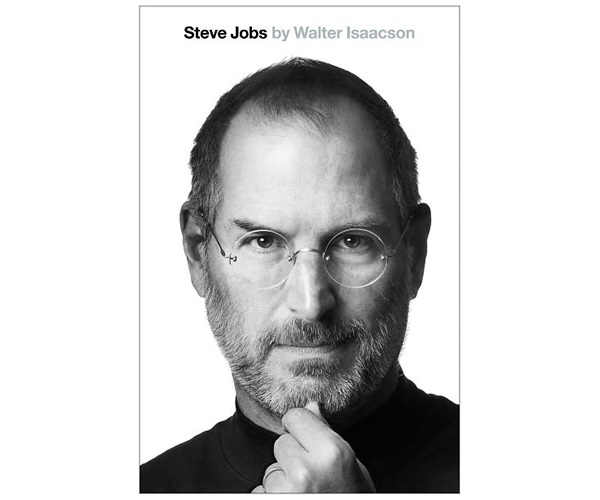 Steve Jobs by Walter Isaacson:  The official biography of Steven Jobs is available in print, audio, or e-book format.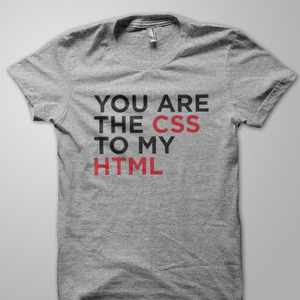 A t-shirt from Pop + Shorty that shows your true feelings for that someone special.