With Dr. Paul Giblin, Institute of Pastoral Studies
Spiritual practice is often misperceived as dampening down desire. Buddhist practice makes a helpful distinction between healthy desire or heart's desire, and unhealthy or addictive clinging. In this brief seminar we will examine the notion of desire in the Four Noble Truths with an eye to "liberating" our desire.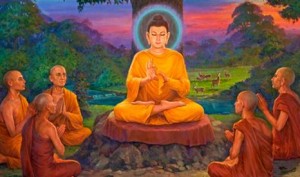 TUESDAY, APRIL 24 AT 12:00PM
CORBOY LAW CENTER, RM. 727
WATER TOWER CAMPUS
Flash Seminars are free, informal lectures on current events or stuff that is just plain interesting. Sponsored by Information Technology Services, The Faculty Center for Ignatian Pedagogy, and The University Libraries.