In collaboration with International Cities of Refuge Network (ICORN) and PEN International, the Chicago Network for Justice and Peace and the Guild Literary Complex announce:
CHICAGO CITY OF REFUGE
Initiative for Exiled Writers
Sunday, February 19, 2017 • 1:00 PM
Loyola University Chicago
Lake Shore Campus, Piper Hall, First Floor
The program features presentations by Unoma Azuah, in exile from Nigeria because of her writings on human sexuality and freedom for women, and Osama Alomar, in exile from Syria because of his writings on human rights and dignity and his work for freedom of expression.
Exiled writers are forced from their homelands because of persecutions and imprisonments, threatened with torture or death. Living in extreme jeopardy for the nonviolent expression of their opinions and the practice of their art, they have chosen to make Chicago their new home where they can live, work, and write in freedom and dignity. ICORN cities world-wide have hosted over 170 persecuted writers.
The CHICAGO CITY OF REFUGE project assists writers in exile with:
→ developing and promoting their works,
→ establishing and fostering links with writers and other artists,
→ contributing to the vital cultural life of various institutions and organizations in greater Chicago.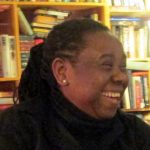 Unoma Azuah teaches writing at the Illinois Institute of Art, Chicago. Her research and activism focus on Lesbian, Gay, Bisexual and Transgender (LGBT) rights in Nigeria. Recently, she concluded a book project on the lives of gay Nigerians entitled, Blessed Body: Secret Lives of LGBT Nigerians. She has been a guest lecturer at such institutions as Queens University in Kingston, Canada; Maynooth University in Ireland; and State University of New York (SUNY) in Oneonta. Her writing awards include the Hellman/Hammett Award; the Urban Spectrum Award for her debut novel, Sky-high Flames; and the Snyder-Aidoo Book Award for her novel, Edible Bones.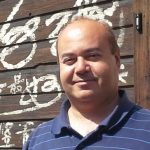 Born in Damascus, Syria in 1968 and now living in Chicago, Osama Alomar is the author of three Arabic-language collections of short stories and a volume of poetry. His work in translation has appeared in The New Yorker Online, The Literary Review, Coffin Factory, The Southern Review, Gigantic, Vice, and Ploughshares among others. In 2014 he appeared at the PEN World Voices Festival with Lydia Davis and Sjon. Fullblood Arabian, was published in the New Directions Poetry Pamphlet Series in 2014 and appeared in a Norwegian translation the next year. His short story collection The Teeth of the Comb and Other Stories will be published by New Directions in April 2017. A musician as well as a writer, he has been a regular contributor to various newspapers and journals within the Arab world.
Contact Nick Patricca for additional information at nicholas.patricca@gmail.com.
Free and open to the public. RSVP recommended. Enter campus at Kenmore and Sheridan. Parking is available in main parking structure.
Sponsored by the Gannon Center for Women and Leadership.