Pay your fines with food donations!
Drop off your donations November 1-22 at the Cudahy or Lewis Library circulation desks.
ONE ITEM = $2.50 IN OVERDUE FINES
This program covers all library and Interlibrary Loan (ILL) overdue fines. Pay for all your overdue fines with FFF – there is no maximum. FFF is not valid on replacement fees.
Feeling generous? You can donate items at the circulation desks even if you don't have any overdue fines.
Any shelf-stable, full-sized, non-expired food item or personal hygiene product will be accepted.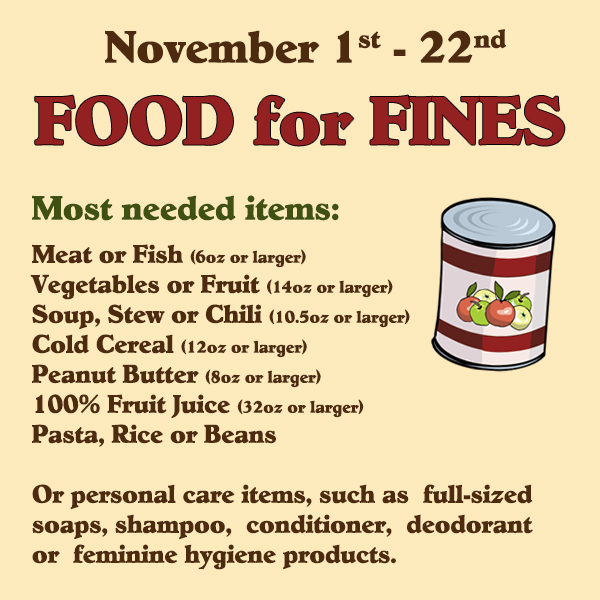 All items will be donated to Lakeview Pantry.
Questions? Please contact Avril DeBat at adebat@luc.edu or ask at the circulation desk.