During the month of December, Loyola Libraries staff make lists and check them twice. What are these lists about? Anything! You can look at past years here, and stay tuned for more lists all month long!
In the Sound of Music, Maria describes her favorite things the Vonn Trapp family during a rainstorm. Honestly, her favorite things are either very weird or very boring. Let's talk about them.
1. Raindrops on roses — This is a pretty emo way to start a list. And that's coming from a girl who's seen My Chemical Romance in concert TWICE. I bet Maria's instagram would have a lot of ~deep quotes~ over pictures of wet roses.
2. Whiskers on kittens — Eh. More of a dog person.
Sorry, cat.
3. Bright copper kettles — WHAT? Okay. No. No one is like, "hmm, what will make this dog bite / bee sting / me feeling sad better? You know what, I'm just gonna think about a bight copper kettle and then I won't feel so bad." A kettle is a nothing thing. No one think about kettles.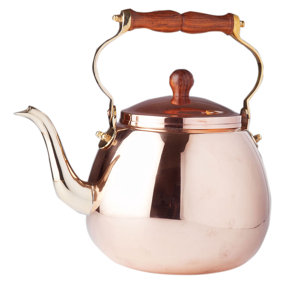 4. Warm woolen mittens — This is like when Dumbledore said all he saw in the Mirror of Erised was warm wool socks: a straight up lie. I know Maria was a nun, but no one's favorite thing is mittens.
5. Brown paper packages tied up with strings  — BORING. Boring. Almost as boring as the kettle. Come on, Maria. Think of something better. Use your imagination!
6. Cream colored ponies — I grew up around horses which was fine but I also grew up around horse girls which was… less fine.. because they do things like this:
7. Crisp apple strudels — No beef with apple strudels but like isn't apple pie inherently… better?
8. Doorbells — What, like now I have to sign for this Amazon package? It's literally just new sponges I was too lazy to buy at CVS, don't ring my doorbell.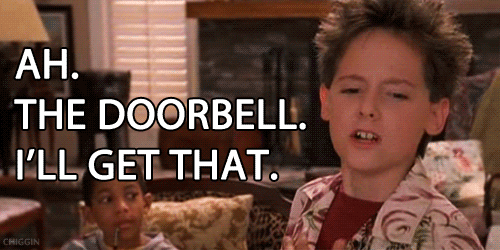 9. Sleigh bells — Christmas music being played EVERYWHERE from September to January kind of ruined sleigh bells for me. But this line reveals my biggest quibble with this song: for some reason–this ONE LINE is what makes people think the Sound of Music is a Christmas movie. Personally, I think of it as an Easter movie, probably because my mom makes me watch it every Easter, but now that it's on every Christmas… I also am obligated to watch it then. The Sound of Music is many things, but it is NOT a Christmas movie.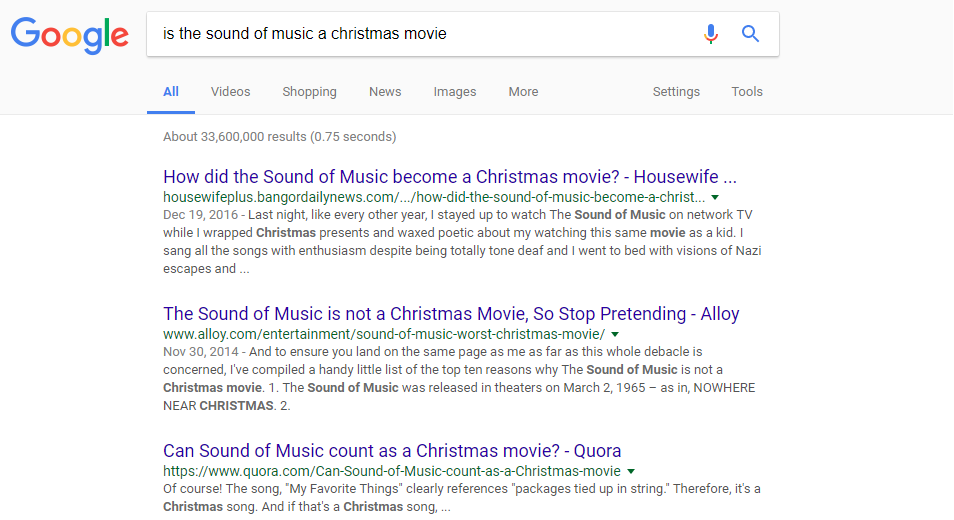 It's a movie about… handsome Captain von Trapp fighting Nazis?
Okay, maybe I need to rewatch the Sound of Music.
10. Schnitzel with noodles — I have never tried schnitzel with noodles but google tells me it looks like this: 
and tbh that looks like something I accidentally chose in the dining hall freshman year in a moment of panic. Nope.
11. Wild geese that fly with the moon on their wings — Geese. Are. Evil. Creatures. 
IT HAS TEETH ON ITS TONGUE. Nope. Nope to geese forever.
12. Girls in white dresses with blue satin sashes — Live your best lives, girls, I guess? It does feel weird to list girls dressed a certain way on your list of favorite things, though. I thought you were a feminist, Maria.
13. Snowflakes that stay on my nose and eyelashes — Gonna be honest, I don't have that much of a problem with this one. Snow is great. Unless it's March in Chicago and it was 60 degrees yesterday. In that case I'm like
14. Silver white winters that melt into springs — I can be okay with this one. You got me here, Maria.

_______________________________________________________________________________
Katherine Paterson is a cataloging assistant at Cudahy Library. She also loves The Sound of Music, and if anyone tells her mom about this list, she will be disowned.