You enter Cudahy on the 1st floor, and can use stairwells and elevators to access the lower level, 2nd floor, 3rd floor, and the stack decks.
In the diagram of the 1st floor below, the orange arrows point to stairwells and the red arrows point to elevators.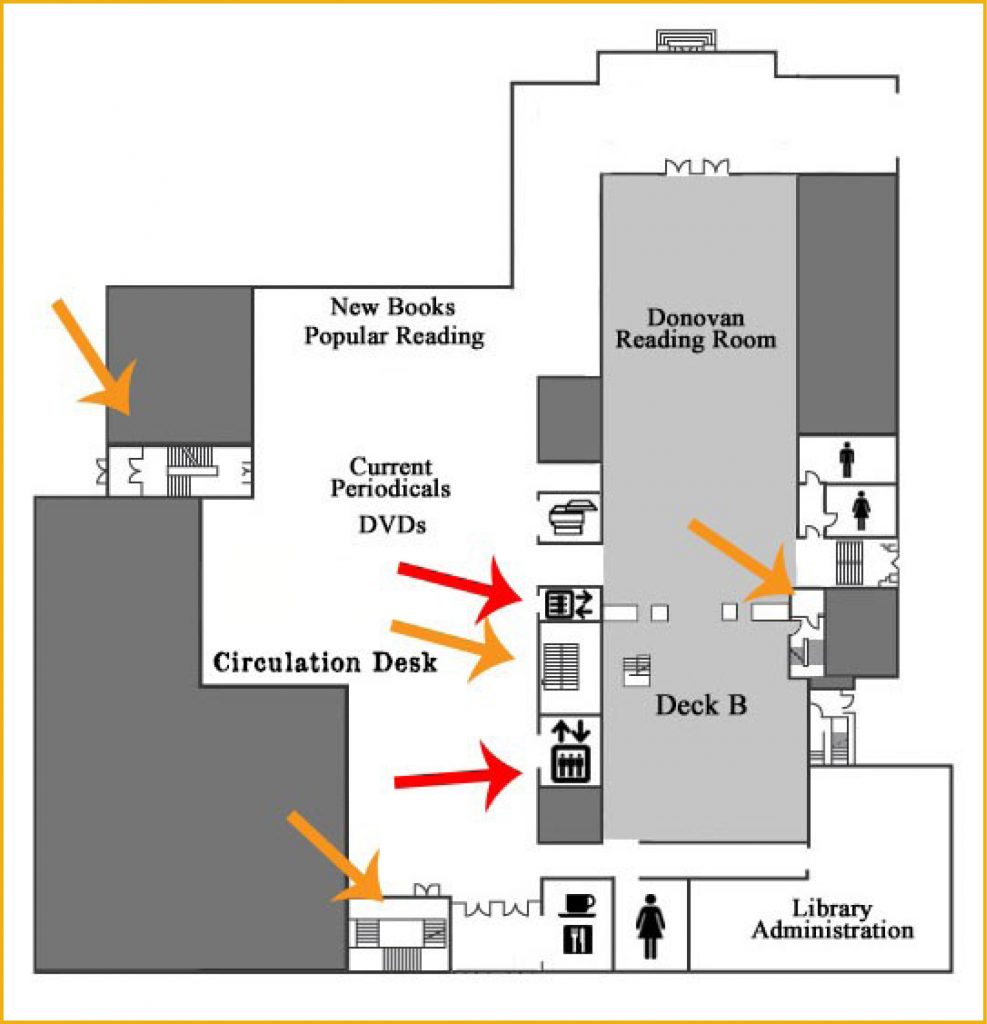 As we continue to #ExploreTheFloors, stay tuned for details about what you can find on each of the floors in Cudahy Library!