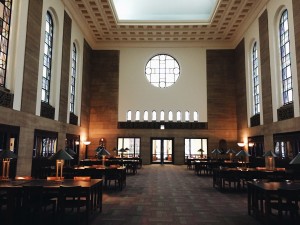 Whether you're a Cudahy Library regular or planning to visit for the first time, the library's first floor has a lot to offer! Here are some of the highlights:
Donovan Reading Room
Unofficial name: the Harry Potter Room. If you want a quiet study space with beautiful surroundings, this is the place for you!
Circulation Desk and Other Services
The Circulation Desk is where you can check out and return items, pick up interlibrary loan (ILL) and hold requests, and get course reserves materials. The Circulation staff is also available to help you with anything related to Cudahy!
Computers
Need a computer? Our multimedia lab area has plenty of workstations, ITS software, and access to MobilePrint. Check for station availability here.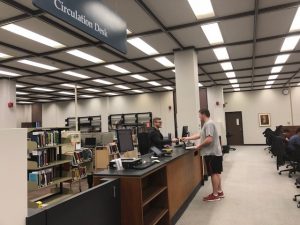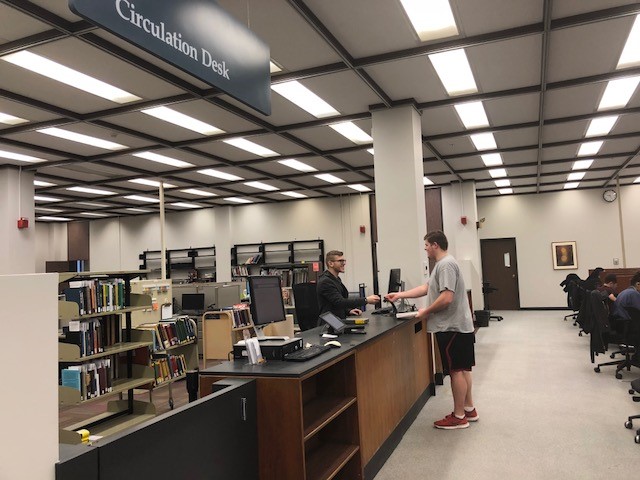 Photocopier
There are two photocopiers/scanners on the first floor. You can swipe your Loyola ID to scan directly to your e-mail!
Selected Popular Newspapers
Several local and national newspaper titles, including the Chicago Tribune, the New York Times, and Chicago Sun-Times can be found just west of the elevators.
Movies
Popular Hollywood releases, critically acclaimed documentaries, classic films, and global releases are all a part of our outstanding DVD collection. To see new DVD titles that we've purchased, visit our Pinterest board.
Popular Reading
Our Popular Reading collection contains current best-selling and award-winning fiction and non-fiction books. The collection is on the east side of the first floor (on the wall closest to the lake).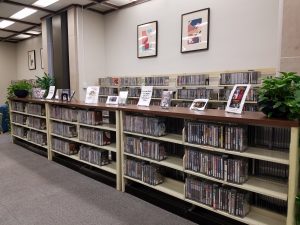 Check back as we continue to #ExploreTheFloors in Cudahy Library!