Contributed by Jane Currie
We better understand the present when we can consider events with an awareness of the past. What could we learn about the 1918 flu pandemic in order to understand our own?
University Libraries offers a broad and deep collection of newspapers and magazines from the past. The History Research Guide includes collection lists sorted geographically and by era.
Here's a sampling: Articles from the Chicago Tribune, Savannah Tribune, and Good Housekeeping, eachpublished between 1918 and 1919 and found in ProQuest Historical Newspapers, Readex African American Newspapers, and Women's Magazine Archive, just three of the dozens of collections that researchers may access.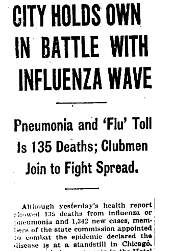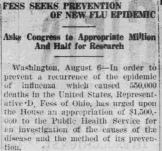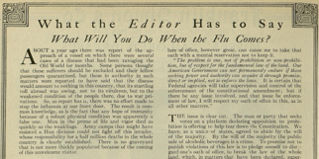 History librarian Jane Currie offers support identifying and searching these collections and others. Write to her at jcurrie@luc.edu.