In commemoration of the 100-year anniversary of the 19th Amendment (1920-2020), we're highlighting 19 Suffragists for the 19th Amendment. All eBooks are available for checkout from the University Libraries.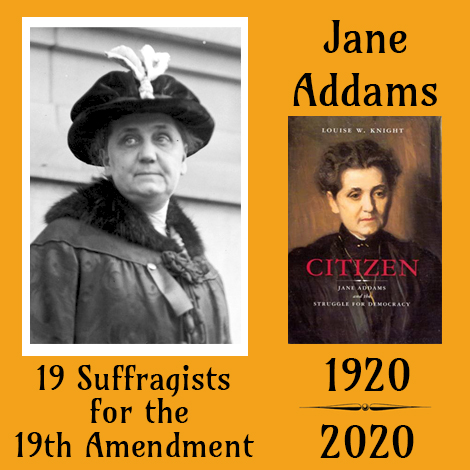 Jane Addams was the first American woman to receive the Nobel Peace Prize… Addams learned of the abject working conditions in American factories, the unchecked power wielded by employers, the impact of corrupt local politics on city services, and the intolerable limits placed on women by their lack of voting rights. These experiences, Knight makes clear, transformed Addams.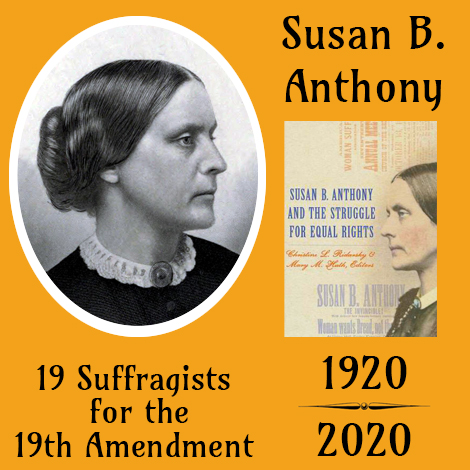 Though Susan B. Anthony is best remembered for leading the campaign for women's suffrage, she worked in multiple movements for equality beyond women's right to vote, including antislavery, Native American rights, temperance, and labor reform. In doing so she forged alliances with other activists to forward a broad social justice agenda, but she also faced opposition from these reformers on how best to achieve this goal.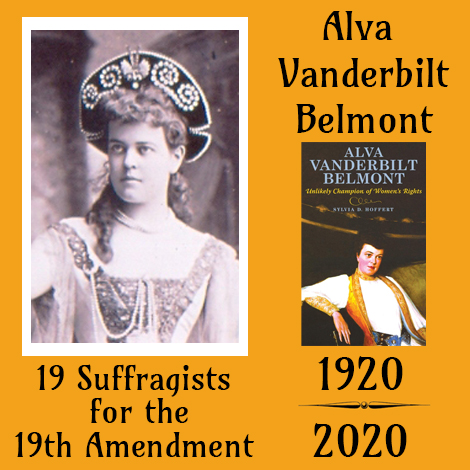 A New York socialite and feminist, Alva Vanderbilt Belmont was known to be domineering, temperamental, and opinionated. Her resolve to get her own way regardless of the consequences stood her in good stead when she joined the American woman suffrage movement in 1909. Thereafter, she used her wealth, her administrative expertise, and her social celebrity to help convince Congress to pass the 19th Amendment and then to persuade the exhausted leaders of the National Woman's Party to initiate a world wide equal rights campaign.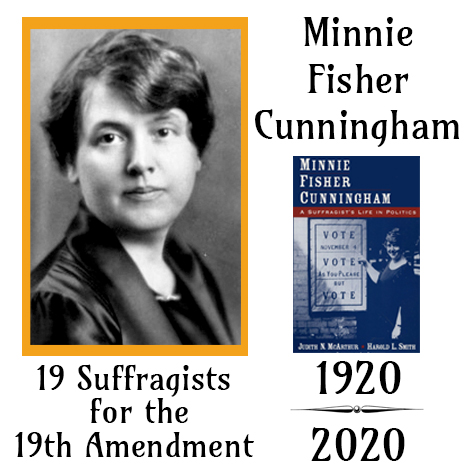 The principal orchestrator of the passage of women's suffrage in Texas, a founder and national officer of the League of Women Voters, the first woman to run for a U.S. Senate seat from Texas, and a candidate for that state's governor, Minnie Fisher Cunningham was one of the first American women to pursue a career in party politics. Cunningham's professional life spanned a half century, thus illuminating our understanding of women in public life between the Progressive Era and the 1960s feminist movement.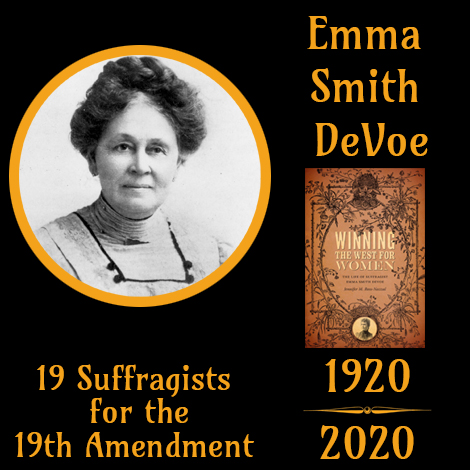 In 1856, in an opera house in Roseville, Illinois, Susan B. Anthony called for the supporters of woman suffrage to stand. The only person to rise was eight-year-old Emma Smith. And she continued to take a stand for the rest of her life. As a leader in the suffrage movement, Emma Smith DeVoe stumped across the country organizing for the cause, raising money, and helping make the West central to achieving the vote for women.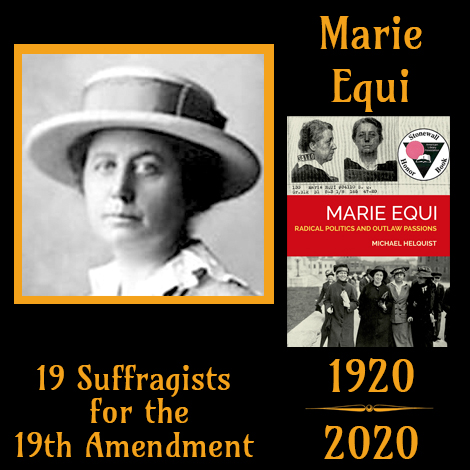 Marie Equi self-studied her way into a San Francisco medical school and then obtained her license in Portland to become one of the first practicing woman physicians in the Pacific Northwest. From Pendleton, Portland, Seattle and beyond to Boston and San Francisco, she leveraged her professional status to fight for woman suffrage, labor rights, and reproductive freedom. She mounted soapboxes, fought with police, and spent a night in jail with birth control advocate Margaret Sanger.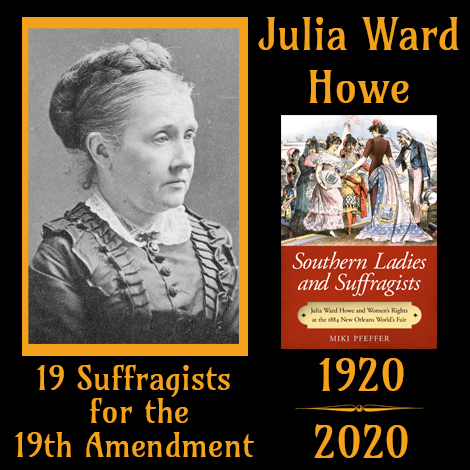 Such celebrities as Julia Ward Howe and Susan B. Anthony brought national debates on women's issues to the South for the first time, and journalists and ordinary women reacted. At the World's Industrial and Cotton Centennial Exposition, the Woman's Department became a petri dish where cultures clashed but where women from across the country exchanged views on propriety, jobs, education, and suffrage.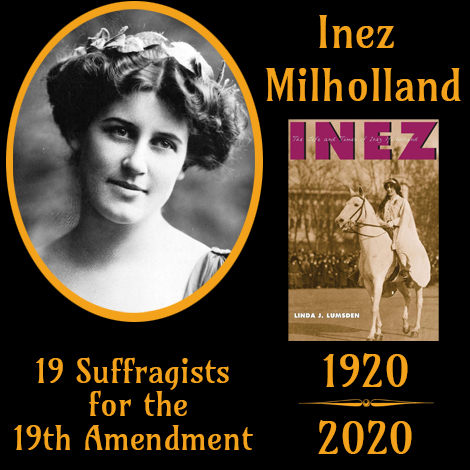 Inez Milholland was the most glamorous suffragist of the 1910s and a fearless crusader for women's rights. Moving in radical circles, she agitated for social change in the prewar years, and she epitomized the independent New Woman of the time. Her death, at age 30, while stumping for suffrage in California in 1916, made her the sole martyr of the American suffrage movement.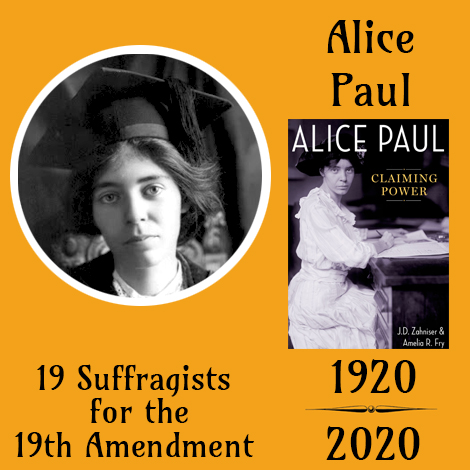 Raised by Quaker parents in Moorestown, New Jersey, she would become a passionate and outspoken leader of the woman suffrage movement. In 1913, she reinvigorated the American campaign for a constitutional suffrage amendment and, in the next seven years, dominated that campaign and drove it to victory with bold, controversial action -wedding courage with resourcefulness and self-mastery.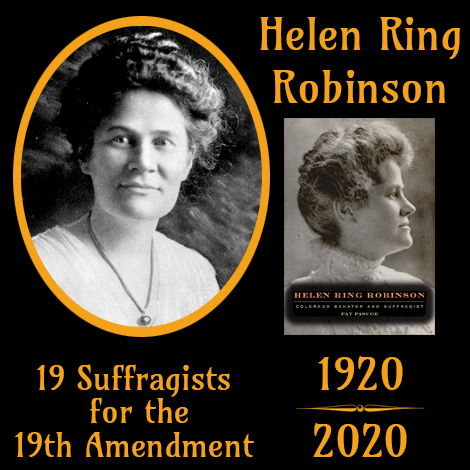 Calling herself 'the housewife of the senate,' Helen Ring Robinson was Colorado's first female state senator and only the second in the United States. Serving from 1913 to 1917, she worked for social and economic justice as a champion of women, children, and workers' rights and education during a tumultuous time in the country's history.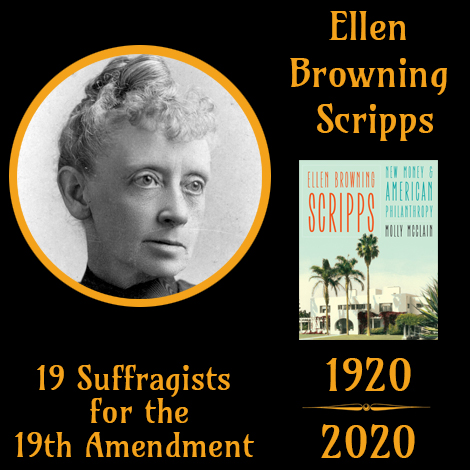 An American newspaperwoman, feminist, suffragist, abolitionist, and social reformer who used her fortune to support women's education, the labor movement, and public access to science, the arts, and education. Born in London, Scripps grew up in rural poverty on the Illinois prairie… She and her brother E.W. Scripps built America's largest chain of newspapers, linking Midwestern industrial cities with booming towns in the West.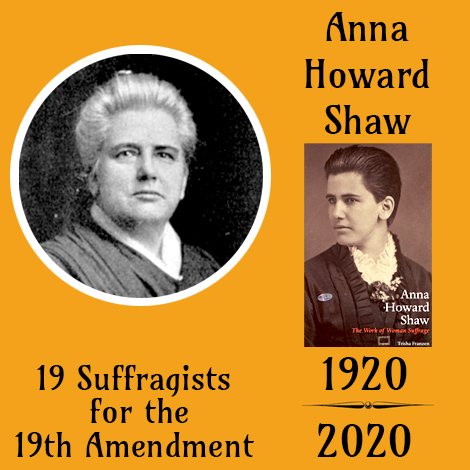 Challenging traditional gender boundaries throughout her life, she put herself through college, worked as an ordained minister and a doctor, and built a tightly-knit family with her secretary and longtime companion Lucy E. Anthony… these circumstances and choices both impacted Shaw's role in the woman suffrage movement and set her apart from her native-born, middle- and upper-class colleagues.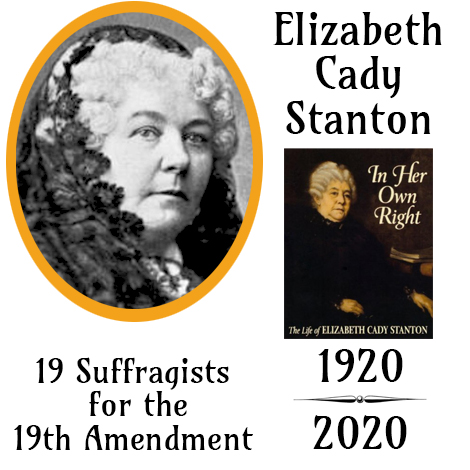 The first comprehensive, fully documented biography of the most important woman suffragist and feminist reformer in nineteenth-century America, In Her Own Right restores Elizabeth Cady Stanton to her true place in history. Griffith emphasizes the significance of role models and female friendships in Stanton's progress toward personal and political independence. In Her Own Right is, in the author's words, an unabashedly 'great woman' biography.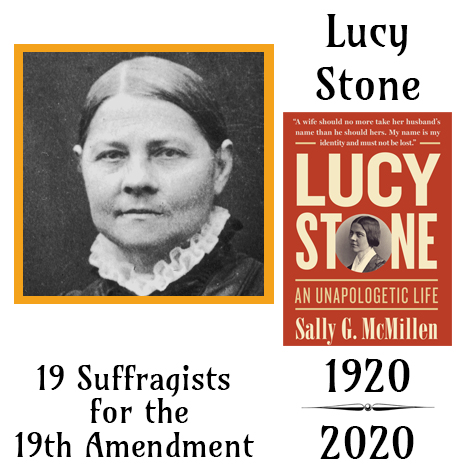 Raised in a middle-class Massachusetts farm family, Stone became convinced at an early age that education was key to women's independence and selfhood, and went on to attend the Oberlin Collegiate Institute. When she graduated in 1847 as one of the first women in the US to earn a college degree, she…quickly became one of the most famous orators of her day. Lecturing on anti-slavery and women's rights, she was instrumental in organizing and speaking at several annual national woman's rights conventions throughout the 1850s.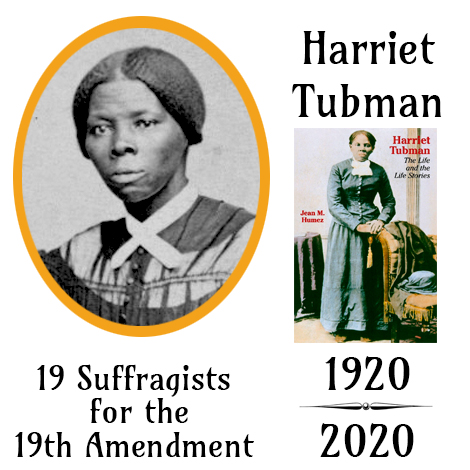 Tubman drew upon deep spiritual resources and covert antislavery networks when she escaped to the north in 1849. Vowing to liberate her entire family, she made repeated trips south during the 1850s and successfully guided dozens of fugitives to freedom. During the Civil War she was recruited to act as spy and scout with the Union Army… Celebrated by her primarily white antislavery associates in a variety of private and public documents from the 1850s through the 1870s, she was rediscovered as a race heroine by woman suffragists and the African American women's club movement in the early twentieth century.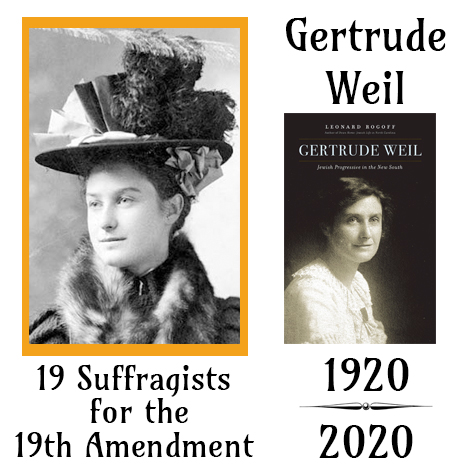 A modest southern Jewish woman who, while famously private, fought publicly and passionately for the progressive causes of her age… Weil made national headlines during an election in 1922 when, casting her vote, she spotted and ripped up a stack of illegally marked ballots. She campaigned against lynching, convened a biracial council in her home, and in her eighties desegregated a swimming pool by diving in headfirst.
Ida B. Wells, an African American journalist and civil rights activist from Memphis… adapted race and gender roles established by African American abolitionists in Britain to legitimate her activism as a 'black lady reformer' -a role American society denied her- and assert her right to defend her race from abroad.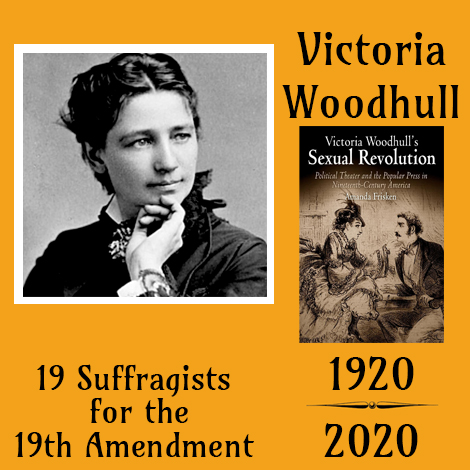 Victoria Woodhull, the first woman to run for president, forced her fellow Americans to come to terms with the full meaning of equality after the Civil War. A sometime collaborator with Susan B. Anthony and Elizabeth Cady Stanton, yet never fully accepted into mainstream suffragist circles, Woodhull was a flamboyant social reformer who promoted freedom, especially freedom from societal constraints over intimate relationships.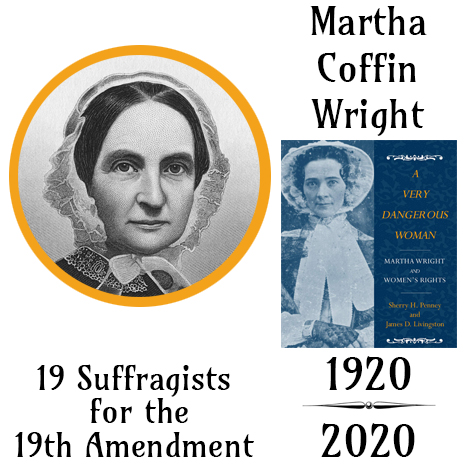 'A very dangerous woman' is what Martha Coffin Wright's conservative neighbors considered her, because of her work in the women's rights and abolition movements. In 1848, Wright and her older sister Lucretia Mott were among the five brave women who organized the historic Seneca Falls Women's Rights Convention. Active in the Underground Railroad, she sheltered fugitive slaves and was a close friend and supporter of Harriet Tubman.