Wednesday, September 2nd, 2020
Each month, we will post a selection of recently-acquired books, from new releases to old classics, which have been added to our catalog and are available for use by the Loyola community. This series is inspired by The Seminary Co-op's "The Front Table" publication: https://www.semcoop.com/.
This month's edition features ebooks only. Links are included in the descriptions.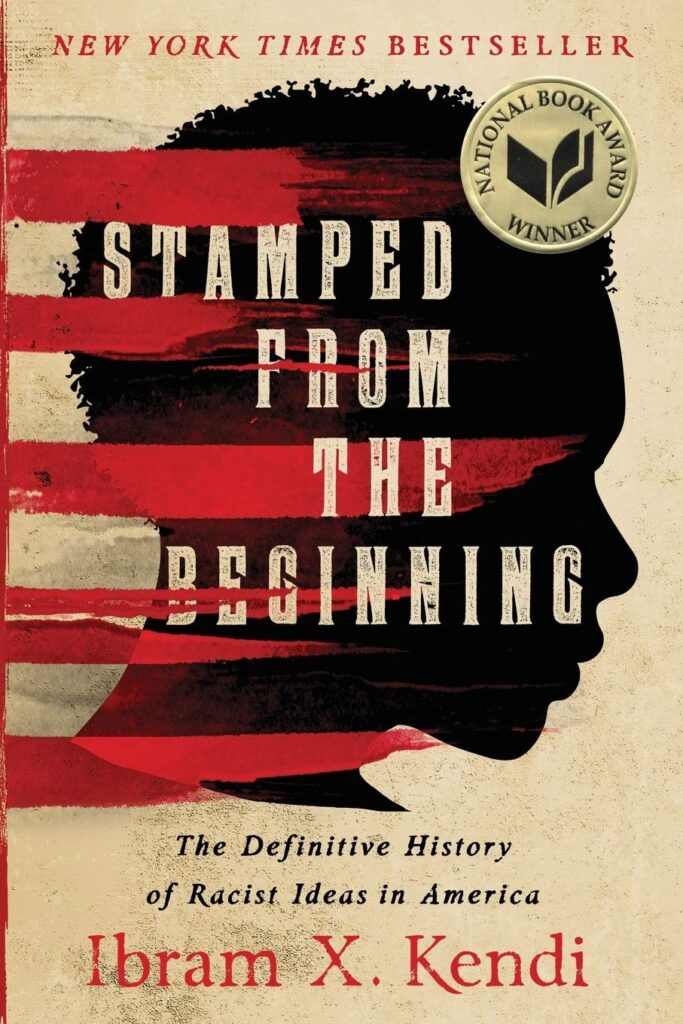 Ibram X. Kendi. Stamped From the Beginning : The Definitive History of Racist Ideas in America. New York: Bold Type Books, 2016. https://search.ebscohost.com/login.aspx?direct=true&db=nlebk&AN=1195944&site=ehost-live.
The National Book Award winning history of how racist ideas were created, spread, and deeply rooted in American society. Some Americans insist that we're living in a post-racial society. But racist thought is not just alive and well in America — it is more sophisticated and more insidious than ever. And as award-winning historian Ibram X. Kendi argues, racist ideas have a long and lingering history, one in which nearly every great American thinker is complicit. In this deeply researched and fast-moving narrative, Kendi chronicles the entire story of anti-black racist ideas and their staggering power over the course of American history. He uses the life stories of five major American intellectuals to drive this history: Puritan minister Cotton Mather, Thomas Jefferson, abolitionist William Lloyd Garrison, W.E.B. Du Bois, and legendary activist Angela Davis. As Kendi shows, racist ideas did not arise from ignorance or hatred. They were created to justify and rationalize deeply entrenched discriminatory policies and the nation's racial inequities. In shedding light on this history, Stamped from the Beginning offers us the tools we need to expose racist thinking. In the process, he gives us reason to hope.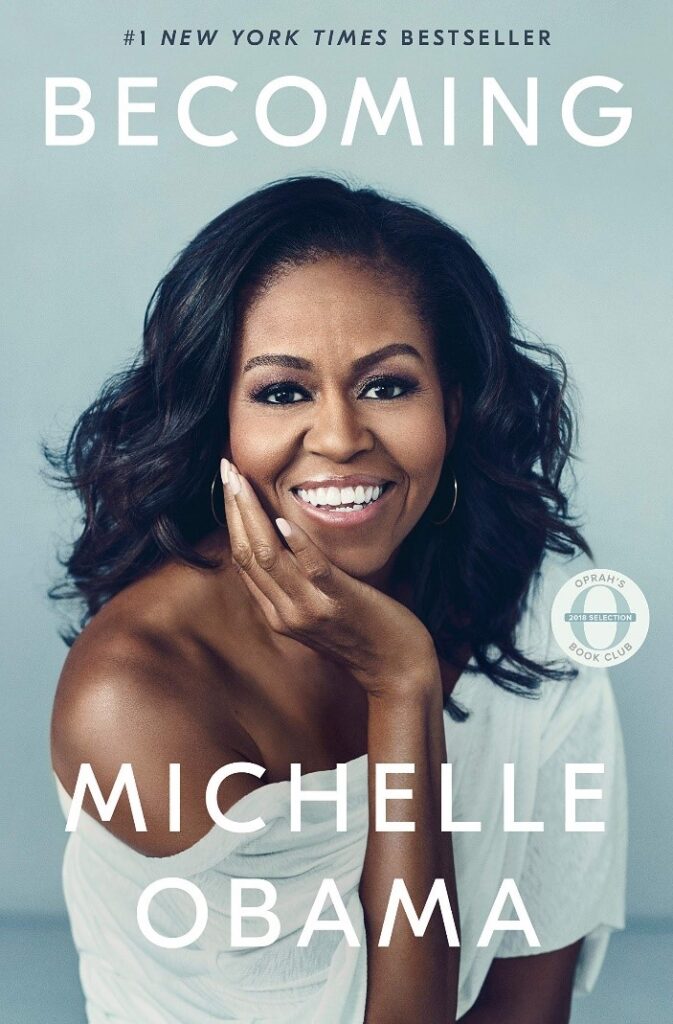 Michelle Obama. Becoming, The Crown Publishing Group, 2018. ProQuest Ebook Central, https://ebookcentral.proquest.com/lib/luc/detail.action?docID=6071094.
In a life filled with meaning and accomplishment, Michelle Obama has emerged as one of the most iconic and compelling women of our era. As First Lady of the United States of America–the first African American to serve in that role–she helped create the most welcoming and inclusive White House in history, while also establishing herself as a powerful advocate for women and girls in the U.S. and around the world, dramatically changing the ways that families pursue healthier and more active lives, and standing with her husband as he led America through some of its most harrowing moments. Along the way, she showed us a few dance moves, crushed Carpool Karaoke, and raised two down-to-earth daughters under an unforgiving media glare. In her memoir, a work of deep reflection and mesmerizing storytelling, Michelle Obama invites readers into her world, chronicling the experiences that have shaped her–from her childhood on the South Side of Chicago to her years as an executive balancing the demands of motherhood and work, to her time spent at the world's most famous address. With unerring honesty and lively wit, she describes her triumphs and her disappointments, both public and private, telling her full story as she has lived it–in her own words and on her own terms. Warm, wise, and revelatory, Becoming is the deeply personal reckoning of a woman of soul and substance who has steadily defied expectations–and whose story inspires us to do the same.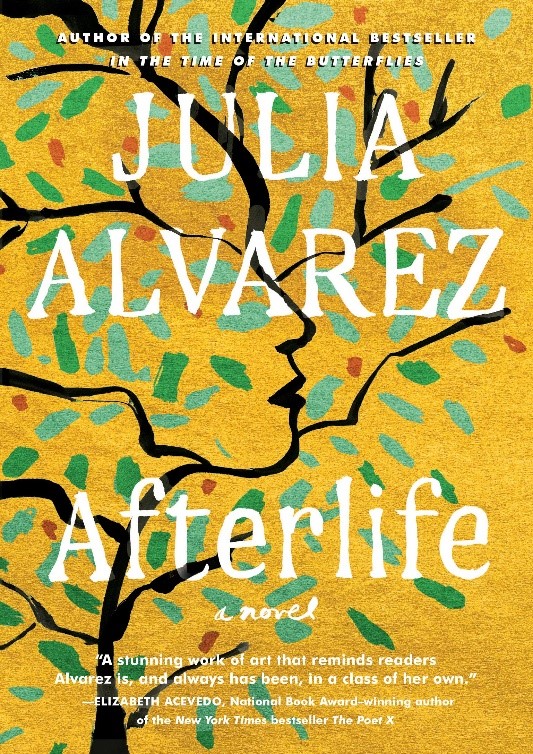 Julie Alvarez. Afterlife, Algonquin Books of Chapel Hill, 2020. ProQuest Ebook Central, https://ebookcentral.proquest.com/lib/luc/detail.action?docID=6031518.
A Most-Anticipated Book of the Year: O, The Oprah Magazine • The New York Times • The Washington Post • BuzzFeed • Antonia Vega, the immigrant writer at the center of Afterlife, has had the rug pulled out from under her. She has just retired from the college where she taught English when her beloved husband, Sam, suddenly dies. And then more jolts: her bighearted but unstable sister disappears, and Antonia returns home one evening to find a pregnant, undocumented teenager on her doorstep. Antonia has always sought direction in the literature she loves–lines from her favorite authors play in her head like a soundtrack–but now she finds that the world demands more of her than words. Afterlife is a compact, nimble, and sharply droll novel. Set in this political moment of tribalism and distrust, it asks: What do we owe those in crisis in our families, including–maybe especially–members of our human family? How do we live in a broken world without losing faith in one another or ourselves? And how do we stay true to those glorious souls we have lost?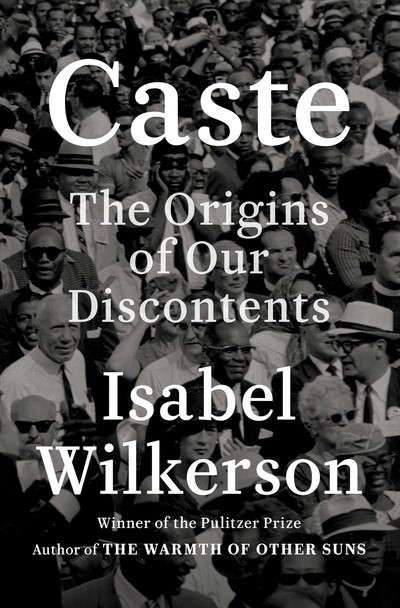 Isabel Wilkerson. Caste (Oprah's Book Club) : The Origins of Our Discontents. New York: Random House, 2020. https://search.ebscohost.com/login.aspx?direct=true&db=nlebk&AN=2367392&site=ehost-live.
NEW YORK TIMES BESTSELLER • OPRAH'S BOOK CLUB PICK • The Pulitzer Prize–winning, bestselling author of The Warmth of Other Suns examines the unspoken caste system that has shaped America and shows how our lives today are still defined by a hierarchy of human divisions. Beyond race, class, or other factors, there is a powerful caste system that influences people's lives and behavior and the nation's fate. Linking the caste systems of America, India, and Nazi Germany, Wilkerson explores eight pillars that underlie caste systems across civilizations, including divine will, bloodlines, stigma, and more. Using riveting stories about people—including Martin Luther King, Jr., baseball's Satchel Paige, a single father and his toddler son, Wilkerson herself, and many others—she shows the ways that the insidious undertow of caste is experienced every day. She documents how the Nazis studied the racial systems in America to plan their out-cast of the Jews; she discusses why the cruel logic of caste requires that there be a bottom rung for those in the middle to measure themselves against; she writes about the surprising health costs of caste, in depression and life expectancy, and the effects of this hierarchy on our culture and politics. Finally, she points forward to ways America can move beyond the artificial and destructive separations of human divisions, toward hope in our common humanity. Beautifully written, original, and revealing, Caste: The Origins of Our Discontents is an eye-opening story of people and history, and a reexamination of what lies under the surface of ordinary lives and of American life today.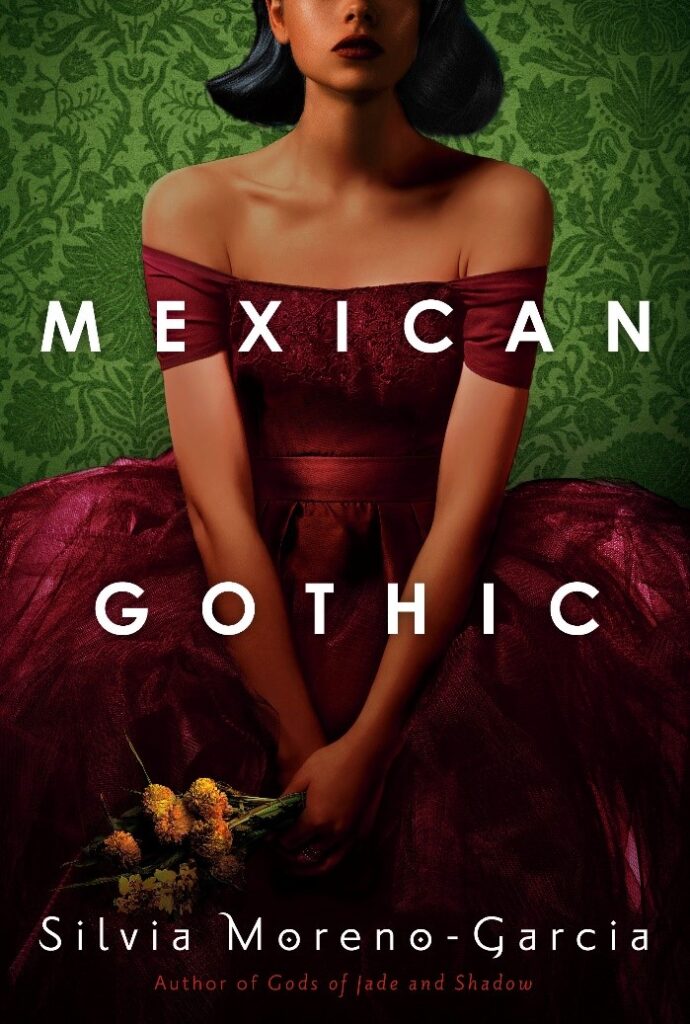 Silvia Moreno-Garcia. Mexican Gothic, Del Rey, 2020. EBSCOhost, search.ebscohost.com/login.aspx?direct=true&db=nlebk&AN=2259475&site=ehost-live.
NEW YORK TIMES BESTSELLER • An isolated mansion. A chillingly charismatic aristocrat. And a brave socialite drawn to expose their treacherous secrets…. After receiving a frantic letter from her newly-wed cousin begging for someone to save her from a mysterious doom, Noemí Taboada heads to High Place, a distant house in the Mexican countryside. She's not sure what she will find—her cousin's husband, a handsome Englishman, is a stranger, and Noemí knows little about the region. Noemí is also an unlikely rescuer: She's a glamorous debutante, and her chic gowns and perfect red lipstick are more suited for cocktail parties than amateur sleuthing. But she's also tough and smart, with an indomitable will, and she is not afraid: Not of her cousin's new husband, who is both menacing and alluring; not of his father, the ancient patriarch who seems to be fascinated by Noemí; and not even of the house itself, which begins to invade Noemi's dreams with visions of blood and doom. Her only ally in this inhospitable abode is the family's youngest son. Shy and gentle, he seems to want to help Noemí, but might also be hiding dark knowledge of his family's past. For there are many secrets behind the walls of High Place. The family's once colossal wealth and faded mining empire kept them from prying eyes, but as Noemí digs deeper she unearths stories of violence and madness. And Noemí, mesmerized by the terrifying yet seductive world of High Place, may soon find it impossible to ever leave this enigmatic house behind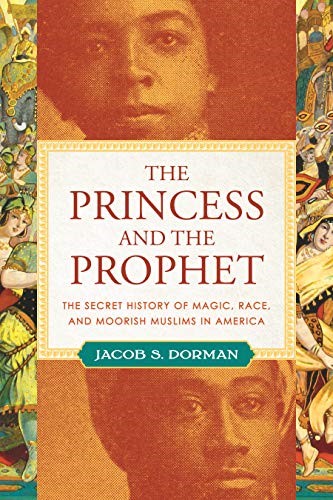 Jacob Dorman. The Princess and the Prophet: The Secret History of Magic, Race, and Moorish Muslims in America, Beacon Press, 2020. ProQuest Ebook Central, https://ebookcentral.proquest.com/lib/luc/detail.action?docID=6070576.
The just-discovered story of how two enigmatic circus performers and the cultural ferment of the Gilded Age sparked the Black Muslim movement in America Delving into new archives and uncovering fascinating biographical narratives, secret rituals, and hidden identities, historian Jacob Dorman explains why thousands of Americans were enthralled by the Islamic Orient, and why some came to see Islam as a global antiracist movement uniquely suited to people of African descent in an era of European imperialism, Jim Crow segregation, and officially sanctioned racism. The Princess and the Prophet tells the story of the Black Broadway performer who, among the world of Arabian acrobats and equestrians, Muslim fakirs, and Wild West shows, discovered in Islam a greater measure of freedom and dignity, and a rebuttal to the racism and parochialism of white America. Overturning the received wisdom that the prophet was born on the East Coast, Dorman has discovered that Noble Drew Ali was born Walter Brister in Kentucky. With the help of his wife, a former lion tamer and "Hindoo" magician herself, Brister renamed himself Prophet Noble Drew Ali and founded the predecessor of the Nation of Islam, the Moorish Science Temple of America, in the 1920s. With an array of profitable businesses, the "Moors" built a nationwide following of thousands of dues-paying members, swung Chicago elections, and embedded themselves in Chicago's dominant Republican political machine at the height of Prohibition racketeering, only to see their sect descend into infighting in 1929 that likely claimed the prophet's life. This fascinating untold story reveals that cultures grow as much from imagination as inheritance, and that breaking down the artificial silos around various racial and religious cultures helps to understand not only America's hidden past but also its polycultural present.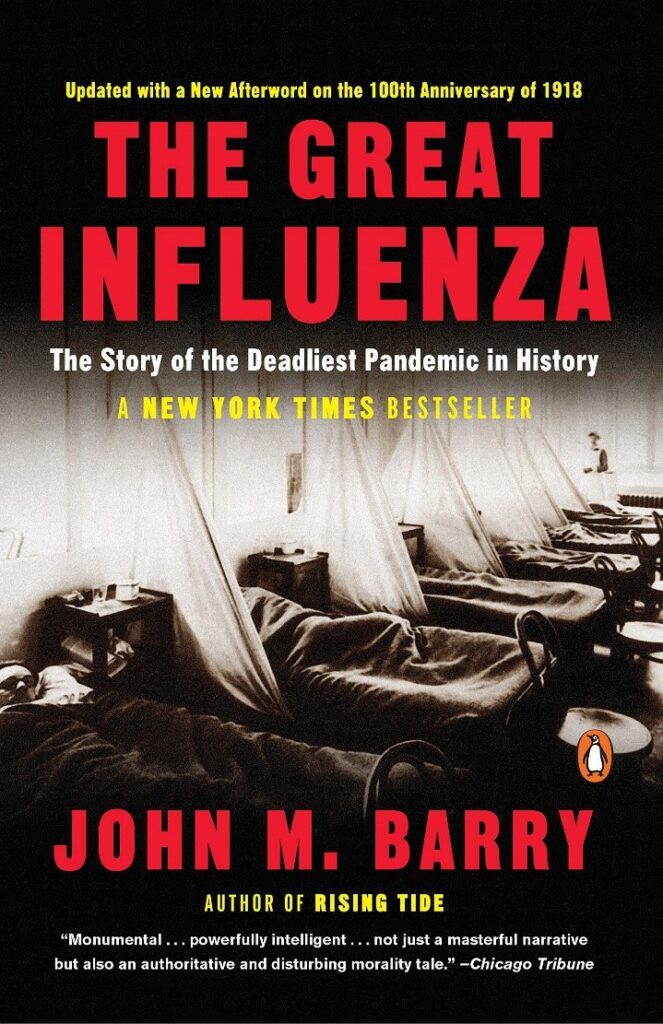 John Barry. The Great Influenza : The Story of the Deadliest Pandemic in History, Penguin Publishing Group, 2005. ProQuest Ebook Central, https://ebookcentral.proquest.com/lib/luc/detail.action?docID=6055173.
The strongest weapon against pandemic is the truth. Read why in the definitive account of the 1918 Flu Epidemic. Magisterial in its breadth of perspective and depth of research, The Great Influenza provides us with a precise and sobering model as we confront the epidemics looming on our own horizon. As Barry concludes, "The final lesson of 1918, a simple one yet one most difficult to execute, is that…those in authority must retain the public's trust. The way to do that is to distort nothing, to put the best face on nothing, to try to manipulate no one. Lincoln said that first, and best. A leader must make whatever horror exists concrete. Only then will people be able to break it apart." At the height of World War I, history's most lethal influenza virus erupted in an army camp in Kansas, moved east with American troops, then exploded, killing as many as 100 million people worldwide. It killed more people in twenty-four months than AIDS killed in twenty-four years, more in a year than the Black Death killed in a century. But this was not the Middle Ages, and 1918 marked the first collision of science and epidemic disease.