Friday, October 2nd, 2020
Each month, we will post a selection of recently-acquired books, from new releases to old classics, which have been added to our catalog and are available for use by the Loyola community. This series is inspired by The Seminary Co-op's "The Front Table" publication: https://www.semcoop.com/.
This month's edition includes ebooks only. Links are included in the descriptions.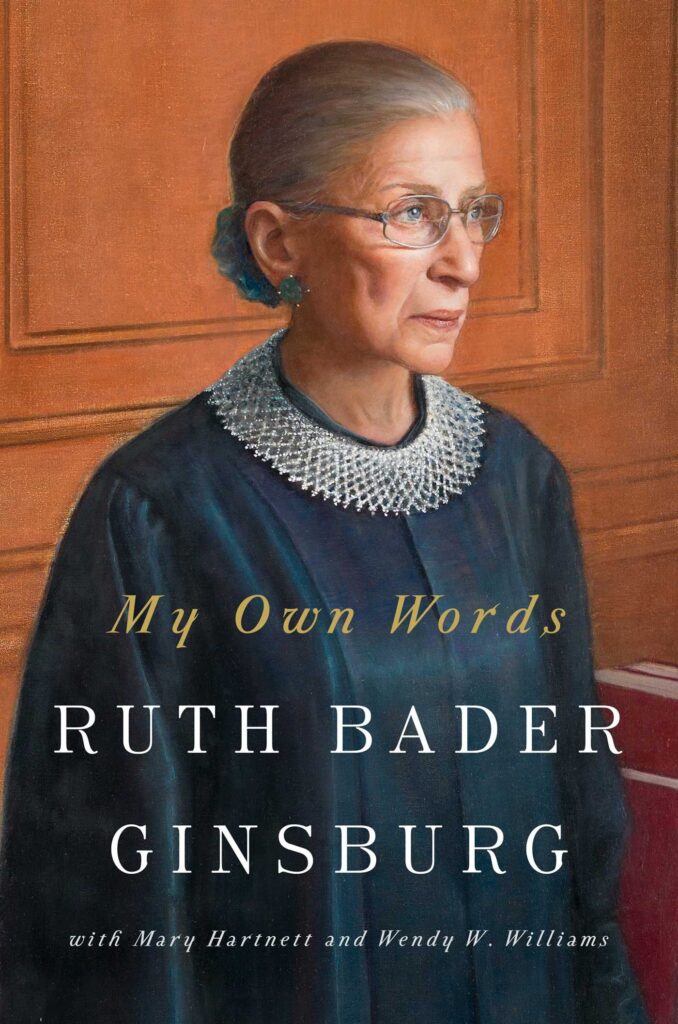 Ruth Bader Ginsburg, et al. My Own Words. Simon & Schuster, 2016. EBSCOhost: search.ebscohost.com/login.aspx?direct=true&db=nlebk&AN=1979302&site=ehost-live
In this collection Justice Ginsburg discusses gender equality, the workings of the Supreme Court, being Jewish, law and lawyers in opera, and the value of looking beyond US shores when interpreting the US Constitution. Throughout her life Justice Ginsburg has been (and continues to be) a prolific writer and public speaker. This book's sampling is selected by Justice Ginsburg and her authorized biographers Mary Hartnett and Wendy W. Williams, who introduce each chapter and provide biographical context and quotes gleaned from hundreds of interviews they have conducted. Witty, engaging, serious, and playful, My Own Words is a fascinating glimpse into the life of one of America's most influential women and "a tonic to the current national discourse" (The Washington Post).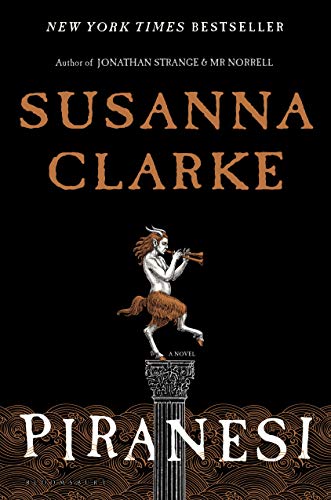 Susanna Clarke. Piranesi, Bloomsbury Publishing USA, 2020. ProQuest Ebook Central: https://ebookcentral.proquest.com/lib/luc/detail.action?docID=6284560
From the New York Times bestselling author of Jonathan Strange & Mr Norrell, an intoxicating, hypnotic new novel set in a dreamlike alternative reality. Piranesi's house is no ordinary building: its rooms are infinite, its corridors endless, its walls are lined with thousands upon thousands of statues, each one different from all the others. Within the labyrinth of halls an ocean is imprisoned; waves thunder up staircases, rooms are flooded in an instant. But Piranesi is not afraid; he understands the tides as he understands the pattern of the labyrinth itself. He lives to explore the house. There is one other person in the house-a man called The Other, who visits Piranesi twice a week and asks for help with research into A Great and Secret Knowledge. But as Piranesi explores, evidence emerges of another person, and a terrible truth begins to unravel, revealing a world beyond the one Piranesi has always known. For readers of Neil Gaiman's The Ocean at the End of the Lane and fans of Madeline Miller's Circe, Piranesi introduces an astonishing new world, an infinite labyrinth, full of startling images and surreal beauty, haunted by the tides and the clouds.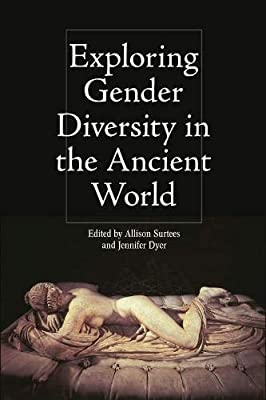 Allison Surtees and Jennifer Dyer, eds. Exploring Gender Diversity in the Ancient World. Edinburgh: Edinburgh University Press, 2020. JSTOR: https://www.jstor.org/stable/10.3366/j.ctv10kmczg
Gender identity and expression in ancient cultures are questioned in these 15 essays in light of our new understandings of sex and gender. Using contemporary theory and methodologies this book opens up a new history of gender diversity from the ancient world to our own, encouraging us to reconsider those very understandings of sex and gender identity. New analyses of ancient Greek and Roman culture that reveal a history of gender diverse individuals that has not been recognized until recently. Taking an interdisciplinary approach these essays will appeal to classicists, ancient historians, archaeologists as well as those working in gender studies, transgender studies, LGBTQ+ studies, anthropology and women's studies.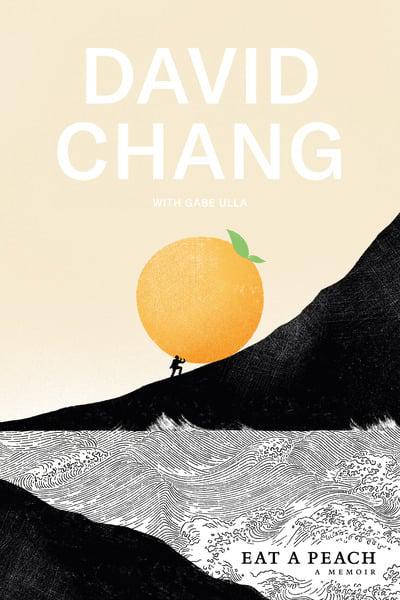 David Chang and Gabe Ulla. Eat a Peach: A Memoir. New York: Clarkson Potter, 2020. EBSCOhost: https://search.ebscohost.com/login.aspx?direct=true&db=nlebk&AN=2212278&site=ehost-live&custid=s8448101
NEW YORK TIMES BESTSELLER • From the chef behind Momofuku and star of Netflix's Ugly Delicious—an intimate account of the making of a chef, the story of the modern restaurant world that he helped shape, and how he discovered that success can be much harder to understand than failure. In 2004, Momofuku Noodle Bar opened in a tiny, stark space in Manhattan's East Village. Its young chef-owner, David Chang, worked the line, serving ramen and pork buns to a mix of fellow restaurant cooks and confused diners whose idea of ramen was instant noodles in Styrofoam cups. Graduating college aimless and depressed, he fled the States for Japan, hoping to find some sense of belonging. While teaching English in a backwater town, he experienced the highs of his first full-blown manic episode, and began to think that the cooking and sharing of food could give him both purpose and agency in his life. Full of grace, candor, grit, and humor, Eat a Peach chronicles Chang's switchback path. He lays bare his mistakes and wonders about his extraordinary luck as he recounts the improbable series of events that led him to the top of his profession. He wrestles with his lifelong feelings of otherness and inadequacy, explores the mental illness that almost killed him, and finds hope in the shared value of deliciousness. Along the way, Chang gives us a penetrating look at restaurant life, in which he balances his deep love for the kitchen with unflinching honesty about the industry's history of brutishness and its uncertain future.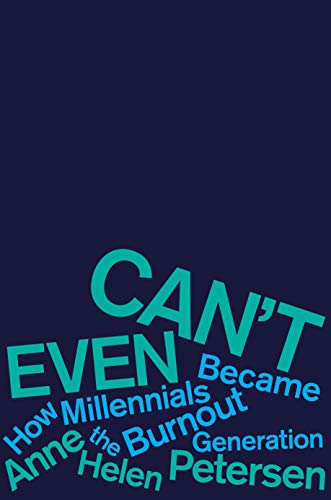 Anne Helen Petersen. Can't Even : How Millennials Became the Burnout Generation, Houghton Mifflin Harcourt Publishing Company, 2020. ProQuest Ebook Central, https://ebookcentral.proquest.com/lib/luc/detail.action?docID=6331496
An incendiary examination of burnout in millennials–the cultural shifts that got us here, the pressures that sustain it, and the need for drastic change Do you feel like your life is an endless to-do list? Do you find yourself mindlessly scrolling through Instagram because you're too exhausted to pick up a book? Are you mired in debt, or feel like you work all the time, or feel pressure to take whatever gives you joy and turn it into a monetizable hustle? Welcome to burnout culture. While burnout may seem like the default setting for the modern era, in Can't Even, BuzzFeed culture writer and former academic Anne Helen Petersen argues that burnout is a definitional condition for the millennial generation, born out of distrust in the institutions that have failed us, the unrealistic expectations of the modern workplace, and a sharp uptick in anxiety and hopelessness exacerbated by the constant pressure to "perform" our lives online. The genesis for the book is Petersen's viral BuzzFeed article on the topic, which has amassed over seven million reads since its publication in January 2019. Can't Even goes beyond the original article, as Petersen examines how millennials have arrived at this point of burnout (think: unchecked capitalism and changing labor laws) and examines the phenomenon through a variety of lenses–including how burnout affects the way we work, parent, and socialize–describing its resonance in alarming familiarity. Utilizing a combination of sociohistorical framework, original interviews, and detailed analysis, Can't Even offers a galvanizing, intimate, and ultimately redemptive look at the lives of this much-maligned generation, and will be required reading for both millennials and the parents and employers trying to understand them.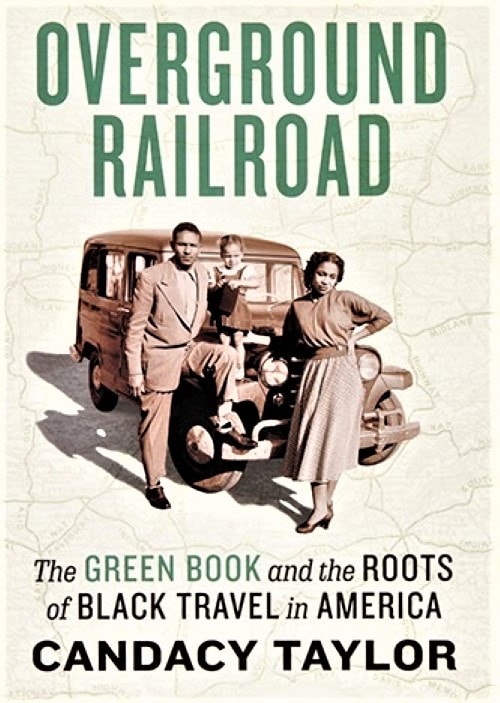 Candacy Taylor. Overground Railroad : The Green Book and the Roots of Black Travel in America, Abrams, Inc., 2020. ProQuest Ebook Central: https://ebookcentral.proquest.com/lib/luc/detail.action?docID=6021087
The first book to explore the historical role and residual impact of the Green Book, a travel guide for black motorists Published from 1936 to 1966, the Green Book was hailed as the "black travel guide to America." At that time, it was very dangerous and difficult for African-Americans to travel because black travelers couldn't eat, sleep, or buy gas at most white-owned businesses. The Green Book listed hotels, restaurants, gas stations, and other businesses that were safe for black travelers. It was a resourceful and innovative solution to a horrific problem. It took courage to be listed in the Green Book, and Overground Railroad celebrates the stories of those who put their names in the book and stood up against segregation. It shows the history of the Green Book, how we arrived at our present historical moment, and how far we still have to go when it comes to race relations in America.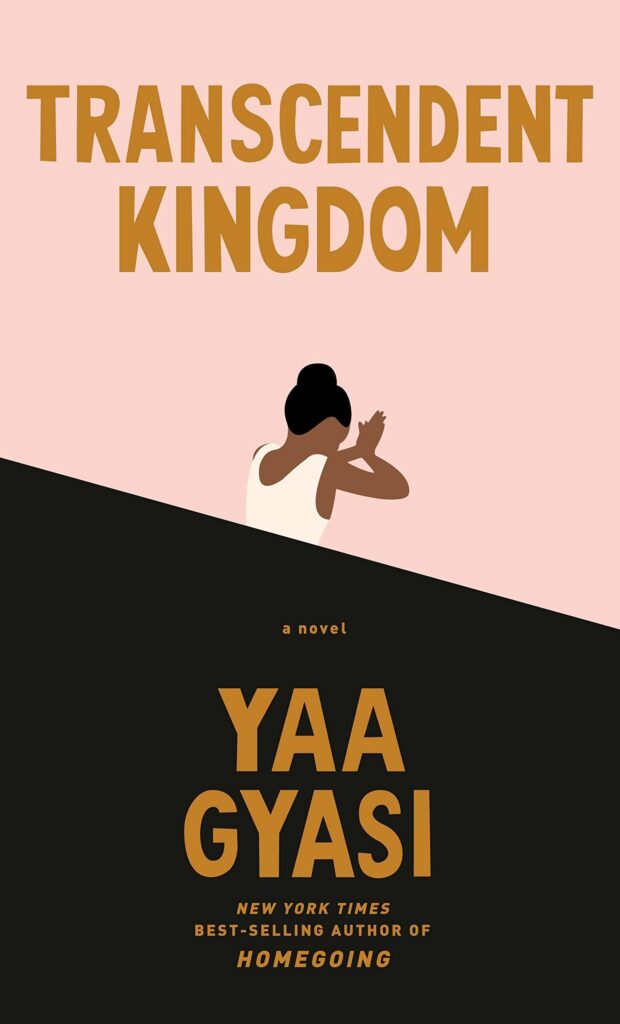 Yaa Gyasi. Transcendent Kingdom : A Novel. Vol. First edition, Knopf, 2020. EBSCOhost: search.ebscohost.com/login.aspx?direct=true&db=nlebk&AN=2275918&site=ehost-live
Yaa Gyasi's stunning follow-up to her acclaimed national best seller Homegoing is a powerful, raw, intimate, deeply layered novel about a Ghanaian family in Alabama. Gifty is a sixth-year PhD candidate in neuroscience at the Stanford University School of Medicine studying reward-seeking behavior in mice and the neural circuits of depression and addiction. Her brother, Nana, was a gifted high school athlete who died of a heroin overdose after an ankle injury left him hooked on OxyContin. Her suicidal mother is living in her bed. Gifty is determined to discover the scientific basis for the suffering she sees all around her. But even as she turns to the hard sciences to unlock the mystery of her family's loss, she finds herself hungering for her childhood faith and grappling with the evangelical church in which she was raised, whose promise of salvation remains as tantalizing as it is elusive. Transcendent Kingdom is a deeply moving portrait of a family of Ghanaian immigrants ravaged by depression and addiction and grief–a novel about faith, science, religion, love. Exquisitely written, emotionally searing, this is an exceptionally powerful follow-up to Gyasi's phenomenal debut.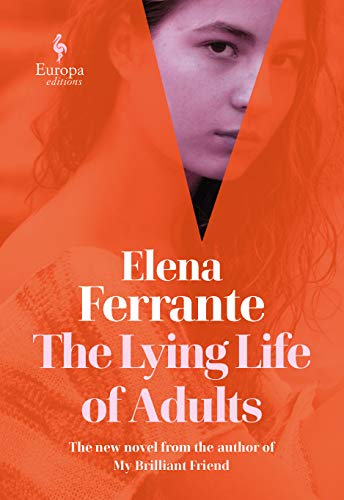 Elena Ferrante. The Lying Life of Adults, Europa Editions, 2020. ProQuest Ebook Central: https://ebookcentral.proquest.com/lib/luc/detail.action?docID=5967737
Giovanna's pretty face is changing, turning ugly, at least so her father thinks. Giovanna, he says, looks more like her Aunt Vittoria every day. But can it be true? Is she really changing? Is she turning into her Aunt Vittoria, a woman she hardly knows but whom her mother and father clearly despise? Surely there is a mirror somewhere in which she can see herself as she truly is. Giovanna is searching for her reflection in two kindred cities that fear and detest one another: Naples of the heights, which assumes a mask of refinement, and Naples of the depths, a place of excess and vulgarity. She moves from one to the other in search of the truth, but neither city seems to offer answers or escape. Named one of 2016's most influential people by TIME Magazine and frequently touted as a future Nobel Prize-winner, Elena Ferrante has become one of the world's most read and beloved writers. With this new novel about the transition from childhood to adolescence to adulthood, Ferrante proves once again that she deserves her many accolades. In The Lying Life of Adults, readers will discover another gripping, highly addictive, and totally unforgettable Neapolitan story.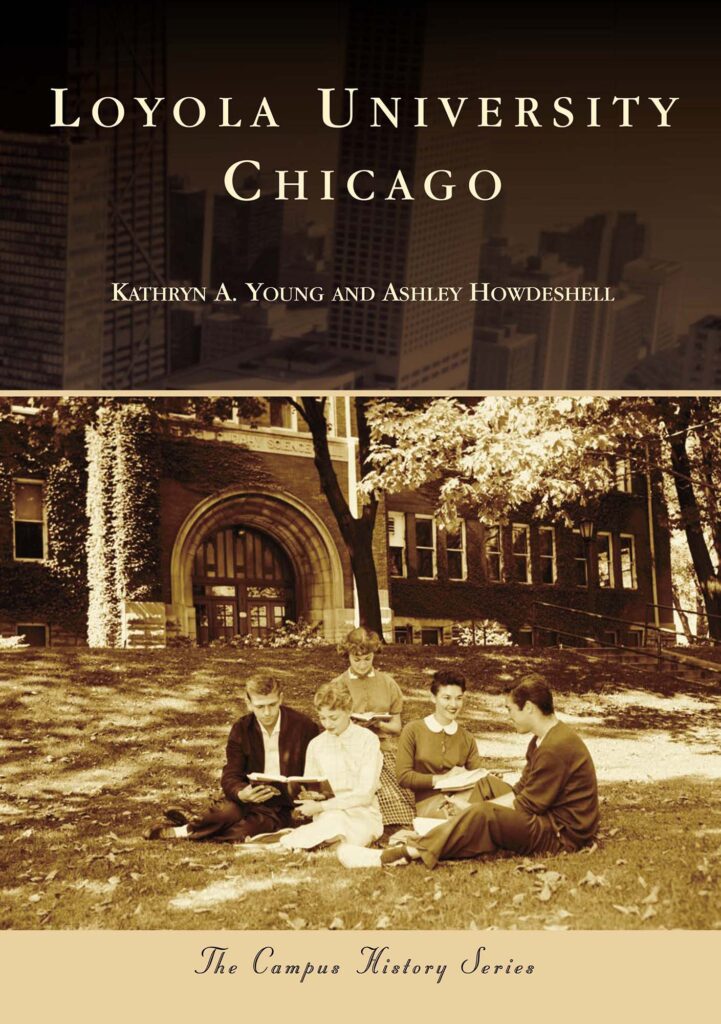 Kathryn A. Young and Ashley Howdeshell. Loyola University Chicago, Arcadia Publishing Inc., 2020. ProQuest Ebook Central: https://ebookcentral.proquest.com/lib/luc/detail.action?docID=6322119.
For the past 150 years, since its founding in 1870 as St. Ignatius College, Loyola University Chicago has served and educated both the immigrant and established residents of Chicago, excelling in providing a comprehensive liberal arts education. One of the largest Jesuit universities in the United States, Loyola Chicago offers over 80 undergraduate and 170 graduate and professional programs in the humanities, sciences, medicine, nursing, social work, law, business, and communications on four campuses–three in Chicago and one in Rome, Italy. Now in its second century of service, and with an enrollment of over 17,000 students and 150,000 alumni, half of whom live in Chicago, Loyola continues its mission of preparing people to lead extraordinary lives.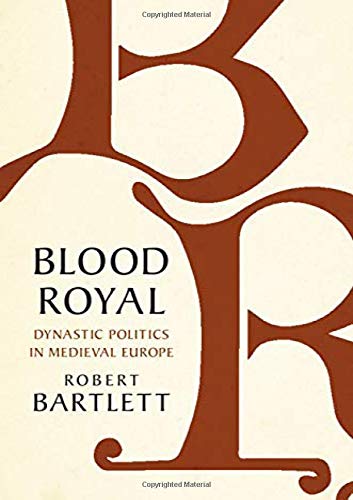 Robert Bartlett. Blood Royal: Dynastic Politics in Medieval Europe. Cambridge University Press, 2020. Cambridge University Press: https://doi.org/10.1017/9781108854559
Throughout medieval Europe, for hundreds of years, monarchy was the way that politics worked in most countries. This meant power was in the hands of a family – a dynasty; that politics was family politics; and political life was shaped by the births, marriages and deaths of the ruling family. How did the dynastic system cope with female rule, or pretenders to the throne? How did dynasties use names, the numbering of rulers and the visual display of heraldry to express their identity? And why did some royal families survive and thrive, while others did not? Drawing on a rich and memorable body of sources, this engaging and original history of dynastic power in Latin Christendom and Byzantium explores the role played by family dynamics and family consciousness in the politics of the royal and imperial dynasties of Europe. From royal marriages and the birth of sons, to female sovereigns, mistresses and wicked uncles, Robert Bartlett makes enthralling sense of the complex web of internal rivalries and loyalties of the ruling dynasties and casts fresh light on an essential feature of the medieval world.