Tuesday, December 1st, 2020
Each month, we will post a selection of recently-acquired books, from new releases to old classics, which have been added to our catalog and are available for use by the Loyola community. This series is inspired by The Seminary Co-op's "The Front Table" publication: https://www.semcoop.com/.
This month's edition includes ebooks only. Links are included in the descriptions.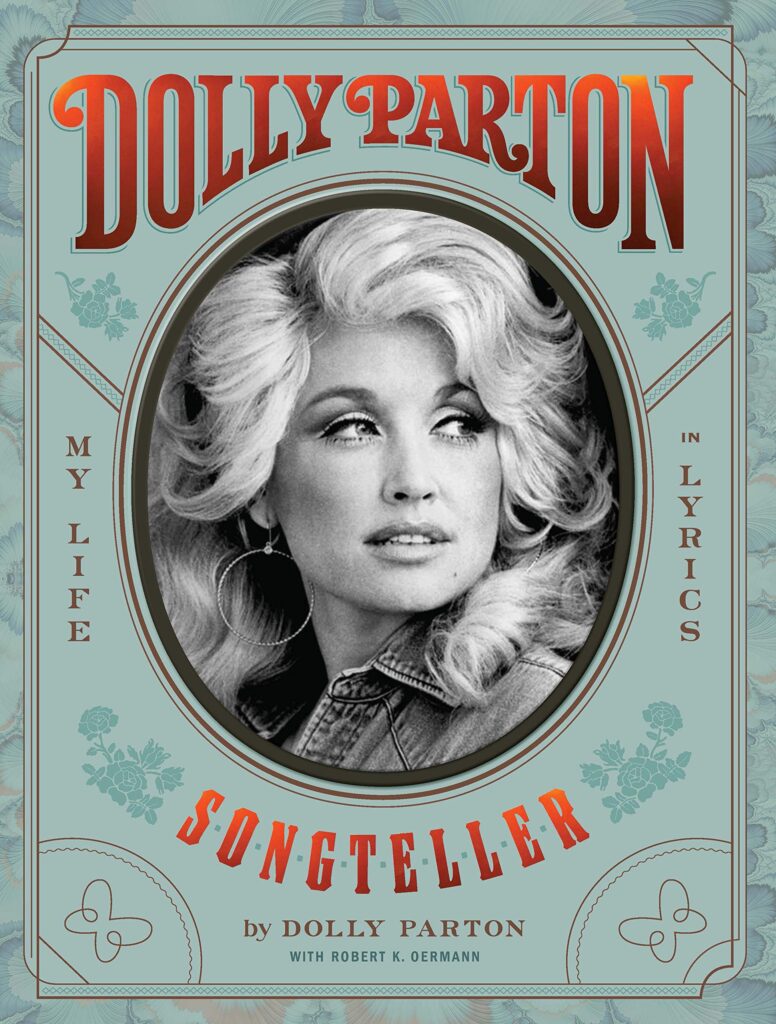 Dolly Parton, and Robert K. Oermann. 2020. Dolly Parton, Songteller : My Life in Lyrics. San Francisco, Calif: Chronicle Books LLC. http://search.ebscohost.com/login.aspx?direct=true&scope=site&db=nlebk&db=nlabk&AN=2490855
Dolly Parton, Songteller: My Life in Lyrics is a landmark celebration of the remarkable life and career of a country music and pop culture legend. As told by Dolly Parton in her own inimitable words, explore the songs that have defined her journey. Illustrated throughout with previously unpublished images from Dolly Parton's personal and business archives. Mining over 60 years of songwriting, Dolly Parton highlights 175 of her songs and brings readers behind the lyrics. Packed with never-before-seen photographs and classic memorabilia. Explores personal stories, candid insights, and myriad memories behind the songs. Dolly Parton, Songteller: My Life in Lyrics reveals the stories and memories that have made Dolly a beloved icon across generations, genders, and social and international boundaries. Containing rare photos and memorabilia from Parton's archives, this book is a show-stopping must-have for every Dolly Parton fan.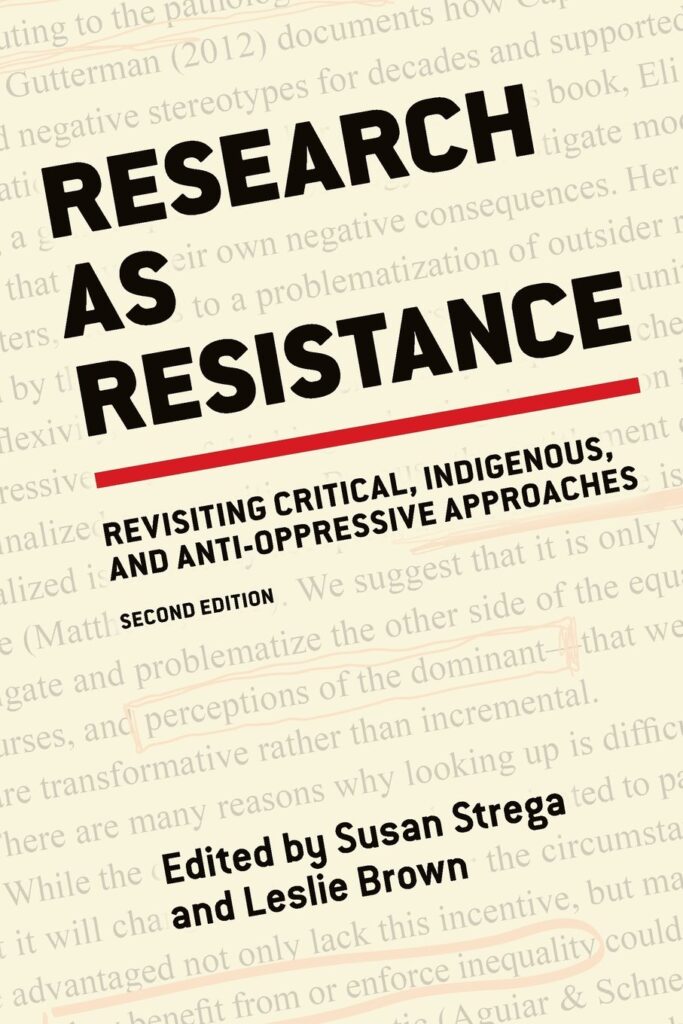 Editors: Leslie Brown and Susan Strega. 2005. Research as Resistance: Critical, Indigenous, and Anti-Oppressive Approaches. Toronto: Canadian Scholar's Press, Inc. [CSPI]. http://search.ebscohost.com/login.aspx?direct=true&scope=site&db=nlebk&db=nlabk&AN=145914
This second edition of Research as Resistance builds upon the resistance-based methods featured in the first edition and contributes to the recent resurgence of marginalized knowledges in social science research, drawing from Indigenous, feminist, and critical race scholarship. Bringing together the theory and practice of anti-oppressive research, this text emphasizes the importance of critical reflexivity and participatory methods. The contributors to this volume, including both emerging and established scholars, write from marginalized perspectives, explore a variety of methodologies, and address current theoretical issues in social justice research, discussing ontological and epistemological considerations within the field.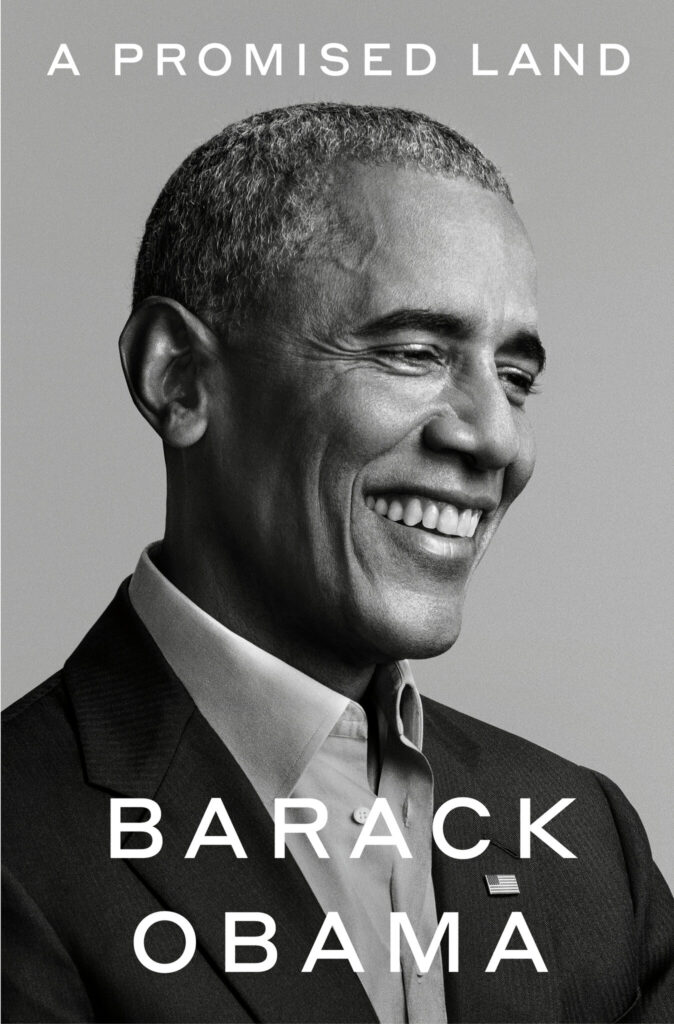 Barack Obama. 2020. A Promised Land. New York: Crown. http://search.ebscohost.com/login.aspx?direct=true&scope=site&db=nlebk&db=nlabk&AN=2576575
In the stirring, highly anticipated first volume of his presidential memoirs, Barack Obama tells the story of his improbable odyssey from young man searching for his identity to leader of the free world, describing in strikingly personal detail both his political education and the landmark moments of the first term of his historic presidency—a time of dramatic transformation and turmoil. Obama takes readers on a compelling journey from his earliest political aspirations to the pivotal Iowa caucus victory that demonstrated the power of grassroots activism to the watershed night of November 4, 2008, when he was elected 44th president of the United States, becoming the first African American to hold the nation's highest office. Reflecting on the presidency, he offers a unique and thoughtful exploration of both the awesome reach and the limits of presidential power, as well as singular insights into the dynamics of U.S. partisan politics and international diplomacy. Obama brings readers inside the Oval Office and the White House Situation Room, and to Moscow, Cairo, Beijing, and points beyond. We are privy to his thoughts as he assembles his cabinet, wrestles with a global financial crisis, takes the measure of Vladimir Putin, overcomes seemingly insurmountable odds to secure passage of the Affordable Care Act, clashes with generals about U.S. strategy in Afghanistan, tackles Wall Street reform, responds to the devastating Deepwater Horizon blowout, and authorizes Operation Neptune's Spear, which leads to the death of Osama bin Laden. A Promised Land is extraordinarily intimate and introspective—the story of one man's bet with history, the faith of a community organizer tested on the world stage. Obama is candid about the balancing act of running for office as a Black American, bearing the expectations of a generation buoyed by messages of "hope and change," and meeting the moral challenges of high-stakes decision-making.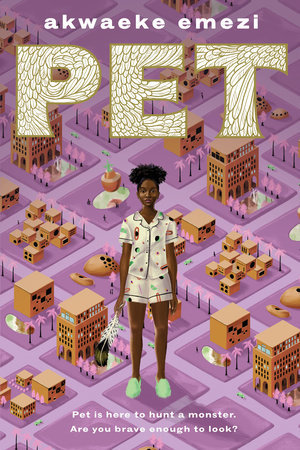 Akwaeke Emezi. 2019. Pet. Vol. First edition. New York: Make Me a World. http://search.ebscohost.com/login.aspx?direct=true&scope=site&db=nlebk&db=nlabk&AN=1994663
Pet is here to hunt a monster. Are you brave enough to look? There are no monsters anymore, or so the children in Lucille are taught. Jam and her best friend, Redemption, have grown up with the lesson that the city is safe for everyone. But when Jam meets Pet, a creature who some might call monstrous but, in reality, is anything but, she must reconsider what she's been told. Pet has emerged from one of her mother's paintings to hunt a true monster–and the shadow of something grim lurks in Redemption's house. No one has encountered monsters in years, though, and Jam's quest to protect her best friend and uncover the truth is met with doubt and disbelief. This award-winning novel from a rising-star author asks: What really makes a monster, and how do you save the world from something if no one will admit it exists?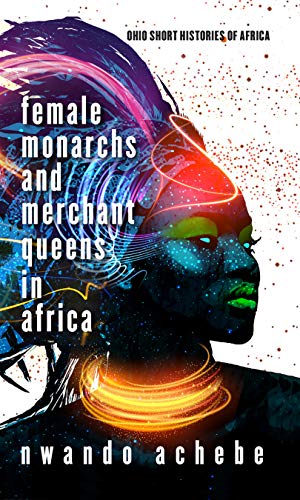 Nwando Achebe. Female Monarchs and Merchant Queens in Africa, Ohio University Press, 2020. ProQuest Ebook Central, https://ebookcentral.proquest.com/lib/lucsystem/detail.action?docID=6260668
An unapologetically African-centered monograph that reveals physical and spiritual forms and systems of female power and leadership in African cultures. Nwando Achebe's unparalleled study documents elite females, female principles, and female spiritual entities across the African continent, from the ancient past to the present. Achebe breaks from Western perspectives, research methods, and their consequently incomplete, skewed accounts, to demonstrate the critical importance of distinctly African source materials and world views to any comprehensible African history. This means accounting for the two realities of African cosmology: the physical world of humans and the invisible realm of spiritual gods and forces. That interconnected universe allows biological men and women to become female-gendered males and male-gendered females. This phenomenon empowers the existence of particular African beings, such as female husbands, male priestesses, female kings, and female pharaohs. Achebe portrays their combined power, influence, and authority in a sweeping, African-centric narrative that leads to an analogous consideration of contemporary African women as heads of state, government officials, religious leaders, and prominent entrepreneurs.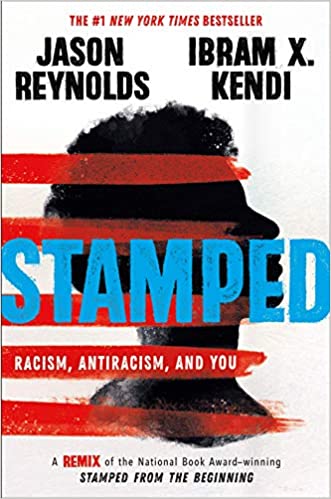 Jason Reynolds, and Ibram X. Kendi. 2020. Stamped: Racism, Antiracism, and You : A Remix of the National Book Award-Winning Stamped From the Beginning. Vol. First Edition. New York, NY: Little, Brown Books for Young Readers. http://search.ebscohost.com/login.aspx?direct=true&scope=site&db=nlebk&db=nlabk&AN=2500416
This is NOT a history book. This is a book about the here and now. A book to help us better understand why we are where we are. A book about race. The construct of race has always been used to gain and keep power, to create dynamics that separate and silence. This remarkable reimagining of Dr. Ibram X. Kendi's National Book Award-winning Stamped from the Beginning reveals the history of racist ideas in America, and inspires hope for an antiracist future. It takes you on a race journey from then to now, shows you why we feel how we feel, and why the poison of racism lingers. It also proves that while racist ideas have always been easy to fabricate and distribute, they can also be discredited. Through a gripping, fast-paced, and energizing narrative written by beloved award-winner Jason Reynolds, this book shines a light on the many insidious forms of racist ideas–and on ways readers can identify and stamp out racist thoughts in their daily lives.
Bryan Washington. 2020. Memorial : A Novel. New York: Riverhead Books. http://search.ebscohost.com/login.aspx?direct=true&scope=site&db=nlebk&db=nlabk&AN=2367597
A funny and profound story about family in all its strange forms, joyful and hard-won vulnerability, becoming who you're supposed to be, and the limits of love. Benson and Mike are two young guys who live together in Houston. Mike is a Japanese American chef at a Mexican restaurant and Benson's a Black day care teacher, and they've been together for a few years—good years—but now they're not sure why they're still a couple. There's the sex, sure, and the meals Mike cooks for Benson, and, well, they love each other. But when Mike finds out his estranged father is dying in Osaka just as his acerbic Japanese mother, Mitsuko, arrives in Texas for a visit, Mike picks up and flies across the world to say goodbye. In Japan he undergoes an extraordinary transformation, discovering the truth about his family and his past. Back home, Mitsuko and Benson are stuck living together as unconventional roommates, an absurd domestic situation that ends up meaning more to each of them than they ever could have predicted. Without Mike's immediate pull, Benson begins to push outwards, realizing he might just know what he wants out of life and have the goods to get it. Both men will change in ways that will either make them stronger together, or fracture everything they've ever known. And just maybe they'll all be okay in the end.
Bill McKibben. The End of Nature, Random House Publishing Group, 2014. ProQuest Ebook Central, https://ebookcentral.proquest.com/lib/lucsystem/detail.action?docID=6093820
Reissued on the tenth anniversary of its publication, this classic work on our environmental crisis features a new introduction by the author, reviewing both the progress and ground lost in the fight to save the earth. This impassioned plea for radical and life-renewing change is today still considered a groundbreaking work in environmental studies. McKibben's argument that the survival of the globe is dependent on a fundamental, philosophical shift in the way we relate to nature is more relevant than ever. McKibben writes of our earth's environmental cataclysm, addressing such core issues as the greenhouse effect, acid rain, and the depletion of the ozone layer. His new introduction addresses some of the latest environmental issues that have risen during the 1990s. The book also includes an invaluable new appendix of facts and figures that surveys the progress of the environmental movement. More than simply a handbook for survival or a doomsday catalog of scientific prediction, this classic, soulful lament on Nature is required reading for nature enthusiasts, activists, and concerned citizens alike.