Tuesday, November 2nd, 2021
Each month, we will post a selection of recently-acquired books, from new releases to old classics, which have been added to our catalog and are available for use by the Loyola community. This series is inspired by The Seminary Co-op's "The Front Table" publication: https://www.semcoop.com/.
This month's edition includes primarily print books. Links to catalog records are included in the descriptions. Note: Any book that it is currently "Unavailable, In Process" can still be requested for pick-up by clicking "Request Book (Lakeside Campuses)."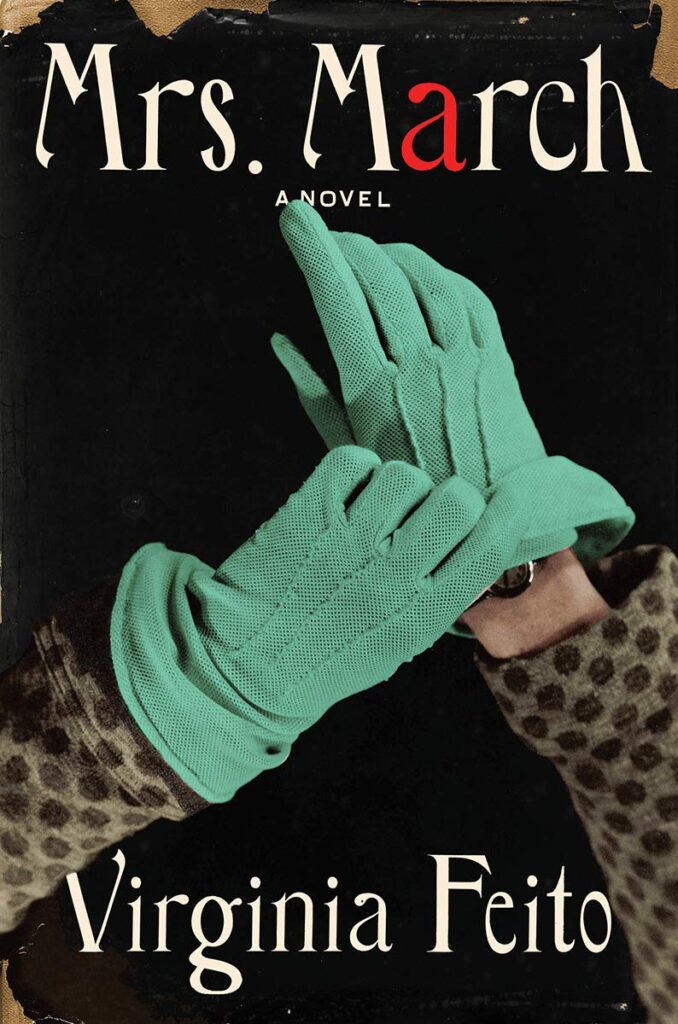 Feito, Virginia. Mrs. March : a Novel . First edition., Liveright Publishing Corporation, a division of W. W. Norton & Company, 2021.
click here for access (print)
A twenty-first-century Highsmith, Virginia Feito conjures the unforgettable Mrs. March, an Upper East Side housewife whose life is shattered by her husband's latest novel. In this astonishing debut, the venerable but gossipy New York literary scene is twisted into a claustrophobic fun house of paranoia, horror, and wickedly dark humor. George March's latest novel is a smash. No one is prouder than Mrs. March, his doting wife. But one morning, the shopkeeper of her favorite patisserie suggests that his protagonist is based on Mrs. March herself: "'But… -isn't she…' Mrs. March leaned in and in almost a whisper said, 'a whore?'" Clutching her ostrich-leather pocketbook, she flees, that one casual remark destroying her belief that she knew everything about her husband–as well as herself. Suddenly, Mrs. March is hurled into a harrowing journey that builds to near psychosis, one that begins merely within the pages of a book but may uncover both a killer and the long-buried secrets of her past.
Miller, Daniel D. Queer Democracy : Desire, Dysphoria, and the Body Politic . Routledge, Taylor & Francis Group, 2021.
click here for access (ebook)
Queer Democracy undertakes an interdisciplinary critical investigation of the centuries-old metaphor of society as a body, drawing on queer and transgender accounts of embodiment as a constructive resource for reimagining politics and society. Daniel Miller argues that this metaphor has consistently expressed a desire for social and political order, grounded in the social body's imagined normative shape or morphology. The consistent result, from the "concord" discourses of the pre-Christian Stoics all the way through to contemporary nationalism and populism, has been the suppression of any dissent that would unmake the social body's presumed normativity. Miller argues that the conception of embodiment at the heart of the metaphor is a fantasy. He argues that social body's essential queerness, defined by a fluidity and lack of a fixed morphology, spawns queer democracy, expressed through ongoing social and political practices that aim to extend liberty and equality to new social domains.
King, Billie Jean, et al. All in : an Autobiography . First edition., Alfred A. Knopf, 2021.
click here for access (print)
In this spirited account, Billie Jean King details her life's journey to find her true self. She recounts her groundbreaking tennis career–six years as the top-ranked woman in the world, twenty Wimbledon championships, thirty-nine grand-slam titles, and her watershed defeat of Bobby Riggs in the famous "Battle of the Sexes." She poignantly recalls the cultural backdrop of those years and the profound impact on her worldview from the women's movement, the assassinations and anti-war protests of the 1960s, the civil rights movement, and, eventually, the LGBTQ+ rights movement.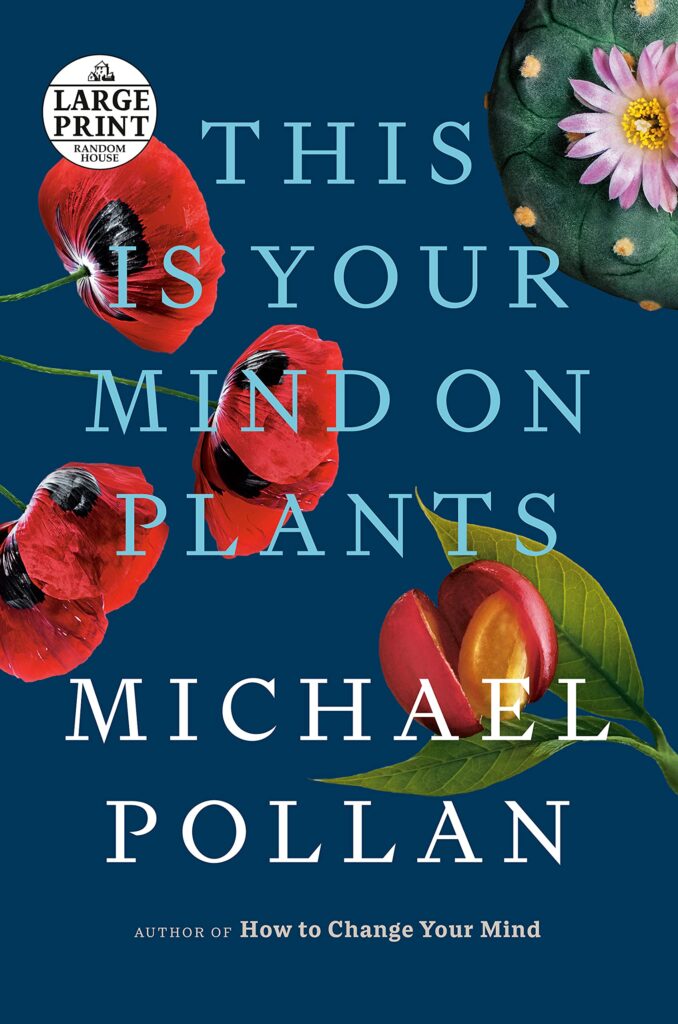 Pollan, Michael. This Is Your Mind on Plants . Penguin Press, 2021.
click here for access (print)
Of all the things humans rely on plants for–sustenance, beauty, fragrance, flavor, fiber–surely the most curious is our use of them is to change consciousness: to stimulate or calm, fiddle with or completely alter, the qualities of our mental experience. Take coffee and tea: people around the world rely on caffeine to sharpen their minds. We don't usually think of caffeine as a drug, or our daily use as an addiction, because it is legal and socially acceptable. So then what is a "drug?" And why, for example, is making tea from the leaves of a tea plant acceptable, but making tea from a seed head of an opium poppy a federal crime? Michael Pollan dives deep into three plant drugs — opium, caffeine, and mescaline — and throws the fundamental strangeness, and arbitrariness, of our thinking about them into sharp relief. Exploring and participating in the cultures that have grown up around these drugs, while consuming them, Pollan reckons with the powerful human attraction to psychoactive plants, and the equally powerful taboos with which we surround them. A unique blend of history, science, memoir, as well as participatory journalism, Pollan examines and experiences these plants from several very different angles and contexts, and shines a fresh light on a subject that is all too often treated reductively — as a drug, whether licit or illicit. Based in part on an essay written more than 25 years ago, this groundbreaking and singular consideration of psychoactive plants, and our attraction to them through time, holds up a mirror to our fundamental human needs and aspirations, the operations of our minds, and our entanglement with the natural world.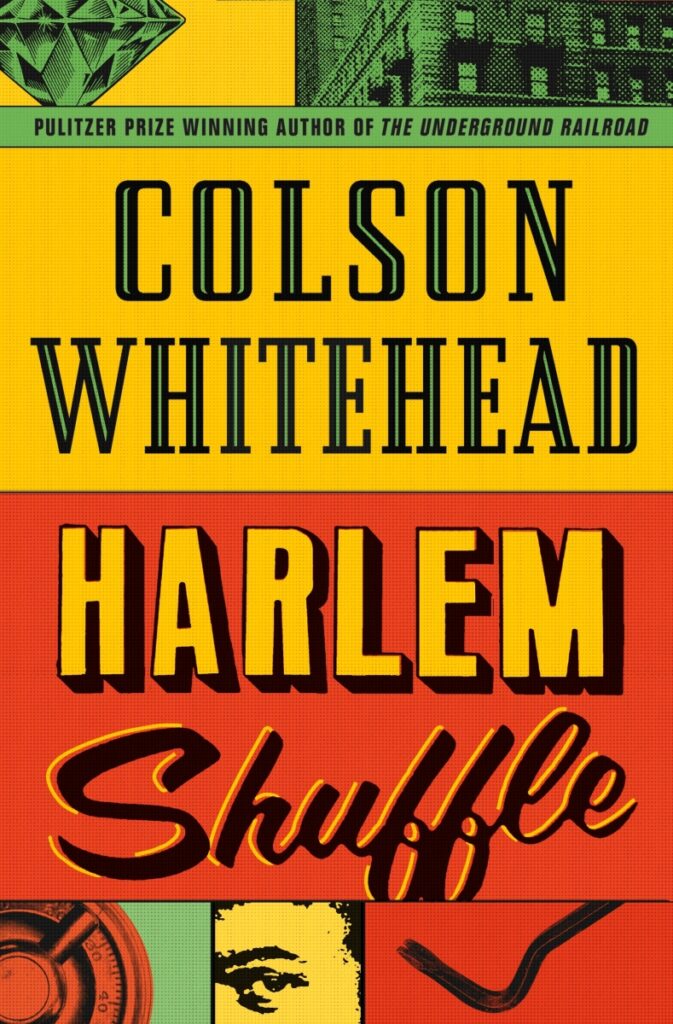 Whitehead, Colson. Harlem Shuffle . First edition., Doubleday, 2021.
click here for access (print)
Ray Carney was only slightly bent when it came to being crooked. To his customers and neighbors on 125th street, Carney is an upstanding salesman of reasonably-priced furniture, making a life for himself and his family. He and his wife Elizabeth are expecting their second child, and if her parents on Striver's Row don't approve of him or their cramped apartment across from the subway tracks, it's still home. Few people know he descends from a line of uptown hoods and crooks, and that his façade of normalcy has more than a few cracks in it. Cracks that are getting bigger and bigger all the time. See, cash is tight, especially with all those installment plan sofas, so if his cousin Freddie occasionally drops off the odd ring or necklace at the furniture store, Ray doesn't see the need to ask where it comes from. He knows a discreet jeweler downtown who also doesn't ask questions. Then Freddie falls in with a crew who plan to rob the Hotel Theresa — the "Waldorf of Harlem" — and volunteers Ray's services as the fence. The heist doesn't go as planned; they rarely do, after all. Now Ray has to cater to a new clientele, one made up of shady cops on the take, vicious minions of the local crime lord, and numerous other Harlem lowlifes. As Ray navigates this double life, he starts to see the truth about who actually pulls the strings in Harlem. Can Ray avoid getting killed, save his cousin, and grab his share of the big score, all while maintaining his reputation as the go-to source for all your quality home furniture needs? Harlem Shuffle is driven by an ingeniously intricate plot that plays out in a beautifully recreated Harlem of the early 1960s. It's a family saga masquerading as a crime novel, a hilarious morality play, a social novel about race and power, and ultimately a love letter to Harlem.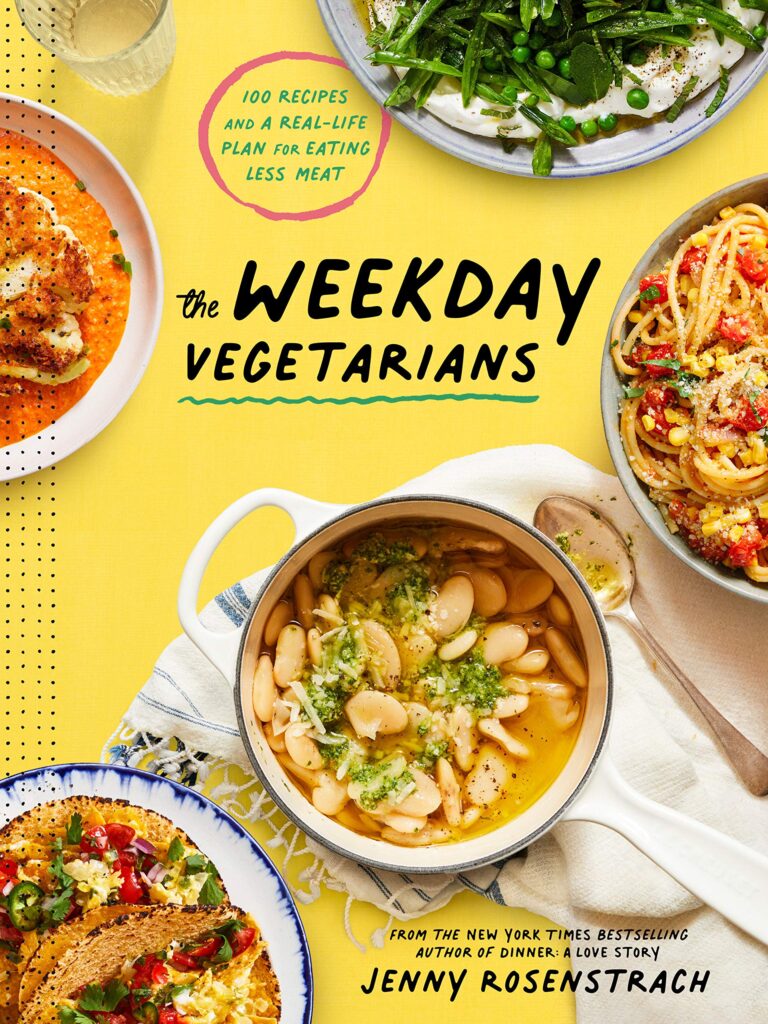 Rosenstrach, Jenny, and Christine Han. The Weekday Vegetarians . First edition., Clarkson Potter / Publishers, 2021.
click here for access (print)
You don't need to be a vegetarian to eat like one! Rosenstrach writes about being a "weekday vegetarian," i.e. eating a vegetable-based diet during the week and saving meaty splurges for the weekend. Along with recipes, she offers practical tips to help your family accept changes that will lead to better health– for both you and the planet.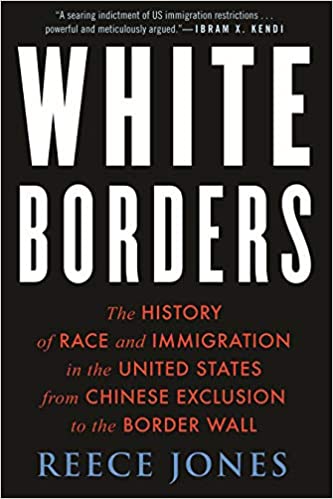 Jones, Reece. White Borders : the History of Race and Immigration in the United States from Chinese Exclusion to the Border Wall . Beacon Press, 2021.
click here for access (ebook)
The first book to show that immigration laws in the US have always been motivated by racial exclusion and the desire to save the idea of a white America. Racist anti-immigration policies, from the border wall to the Muslim ban, have left many Americans wondering: How did we get here? In a sweeping account, Reece Jones reveals that although the US is often mythologized as a nation of immigrants, it has a long history of immigration restrictions that are rooted in the racist fear of the "great replacement" of whites with non-white immigrants. After the arrival of the first slave ship in 1619, the colonies that became the United States were based on the dual foundation of open immigration for whites from Northern Europe and racial exclusion of slaves from Africa, Native Americans, and, eventually, immigrants from other parts of the world. Connecting past to present, Jones uncovers the link between the Chinese Exclusion laws of the 1880s, the "Keep America American" nativism of the 1920s, and the "Build the Wall" chants initiated by former president Trump in 2016. Along the way, we meet a bizarre cast of characters, such as John Tanton, Cordelia Scaife May, and Stephen Miller, who moved fringe ideas about "white genocide" and "race suicide" into mainstream political discourse. Through gripping stories and in-depth analysis, Jones explores the connections between anti-immigration hate groups and the Republican Party, exposing the lasting impacts of white supremacist ideas on United States law.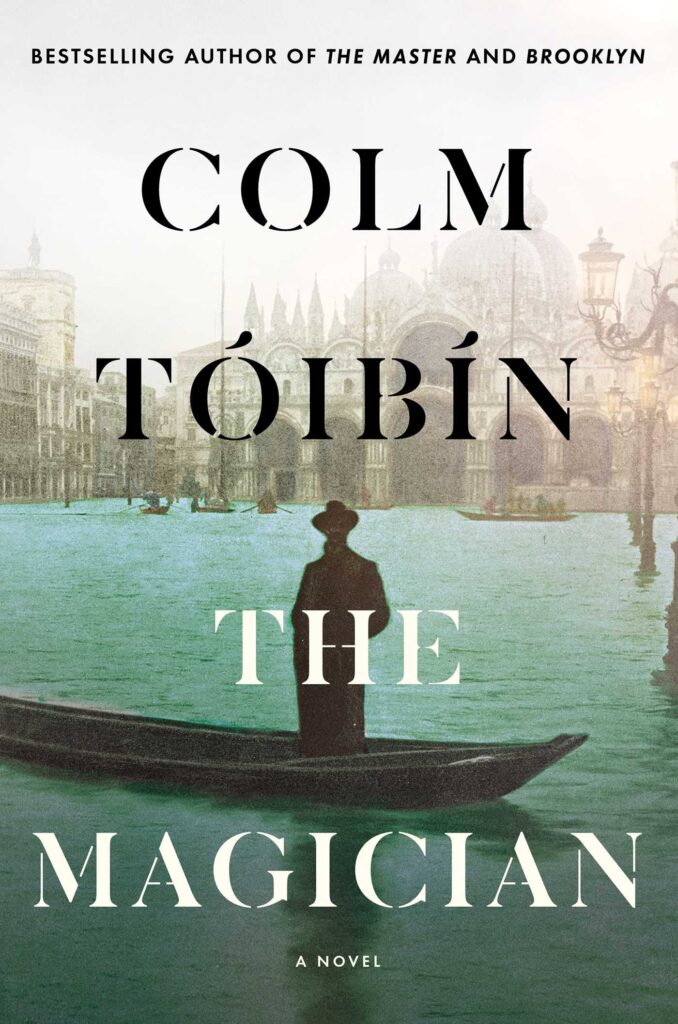 Tóibín, Colm. The Magician : a Novel . First Scribner hardcover edition., Scribner, 2021.
click here for access (print)
The Magician opens at the turn of the twentieth century in a provincial German city where the young boy, Thomas Mann, grows up with a conservative, conventional father and a Brazilian mother, exotic and unpredictable, who will never fit in. He hides both his artistic aspirations and his homosexual desires from this father, and his sexuality from everyone. He longs for the charismatic, beautiful, rich, cultured young Jewish man, but marries his twin sister. He longs for a boy he sees on a beach in Venice and writes a novel about him. He has six children. He is the most successful novelist of his time. He wins the Nobel Prize and is expected to lead the condemnation of Hitler. His oldest daughter and son share lovers. They are leaders of Bohemianism and of the anti-Nazi movement. This stunning combination of German propriety and Bohemian revolution goes hand in hand for decades. We see the rise of Hitler, the forced exile of a swath of German writers and artists, Mann's narrow escape to America, his sojourn at Princeton, along with fellow exile Einstein, and his final move to LA in the late 40s where he presided over an astonishing community of writers, artists and musicians, including Brecht and Shoenberg, even as his children court tragedy. To call this a portrait of an artist is both reductive and true-it is a novel about a character and a family, fiercely engaged by the world, profoundly flawed, and as flamboyant as it's possible to be.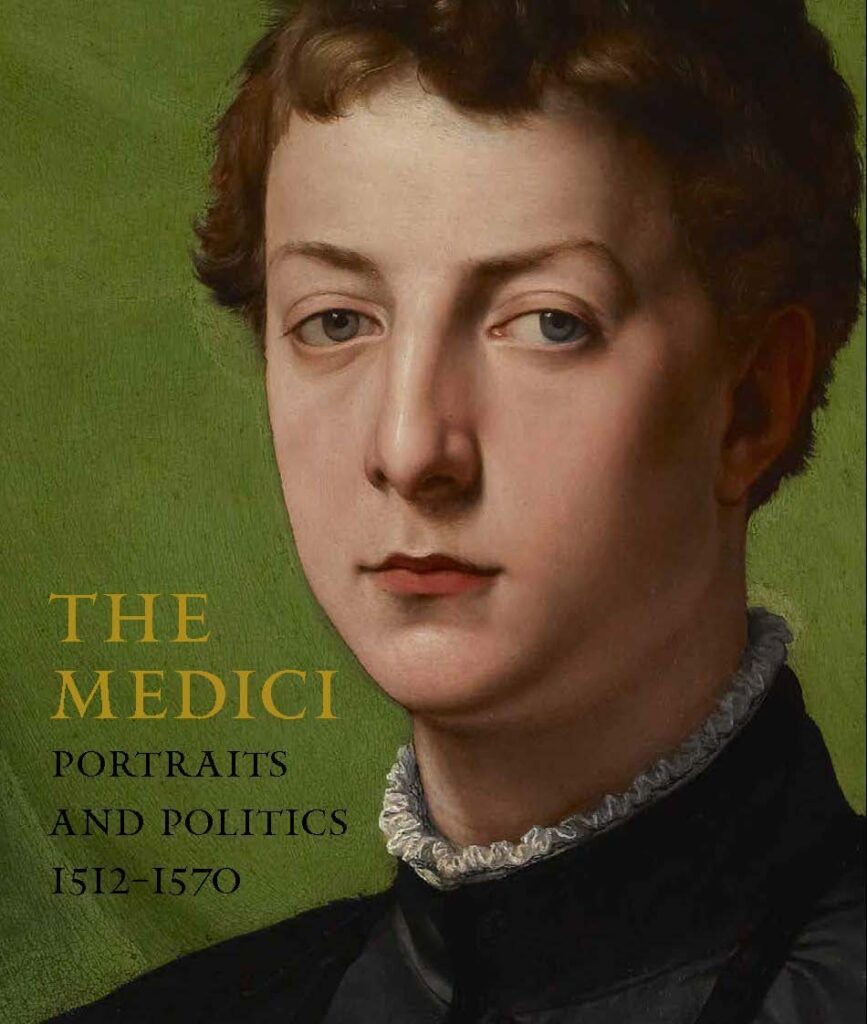 Christiansen, Keith, et al. The Medici : Portraits and Politics, 1512-1570 . The Metropolitan Museum of Art, 2021.
click here for access (print)
Between 1512 and 1570, Florence underwent dramatic political transformations. As citizens jockeyed for prominence, portraits became an essential means not only of recording likeness but also of conveying a sitter's character, social position, and cultural ambitions. This book explores the ways that painters, including Jacopo Pontormo, Agnolo Bronzino, and Francesco Salviati, sculptors such as Benvenuto Cellini, and others, endowed Florentine portraiture with the erudite and self-consciously stylish character that made it so distinctive. Although the Medici family had ruled Florence since 1434, Cosimo I de Medici, who became the second Duke of Florence in 1537, demonstrated a particularly shrewd use of culture as a political tool to transform Florence into a dynastic duchy and give Florentine art the central position it has held ever since. Featuring 100 paintings, sculptures, works on paper, and medals, this volume presents an exploration of a crucial and vibrant period in Italian art.