During the month of December, Loyola Libraries staff make lists and check them twice. What are these lists about? Anything! You can look at past years' lists here and stay tuned for more lists all month long!
With the new update from early November I found myself playing a lot more AC:NH this past month. I think all my villagers are really cute (except for one, iykyk) and I wanted to show them off, so here is a list of them with the Loyola major I think they'd pick. Leave a comment if you think I'm wrong, or if you have ideas for your own villagers!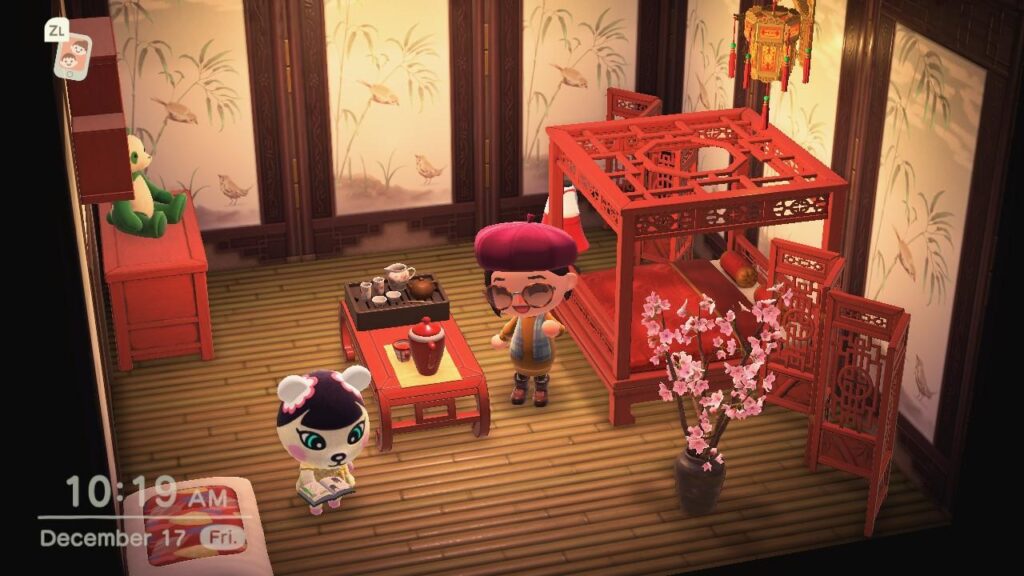 1. Pekoe – Anthropology
Pekoe is so sweet. So kind. So cute. She seems like she'd be a great listener, and she has great taste in decoration. Her house is among the most well-decorated in the game, in my opinion. I think Pekoe would major in Anthropology so she can learn more about different people all over the world. She'd probably spend her years traveling and trying new things, and she'd send me postcards from every place she visits.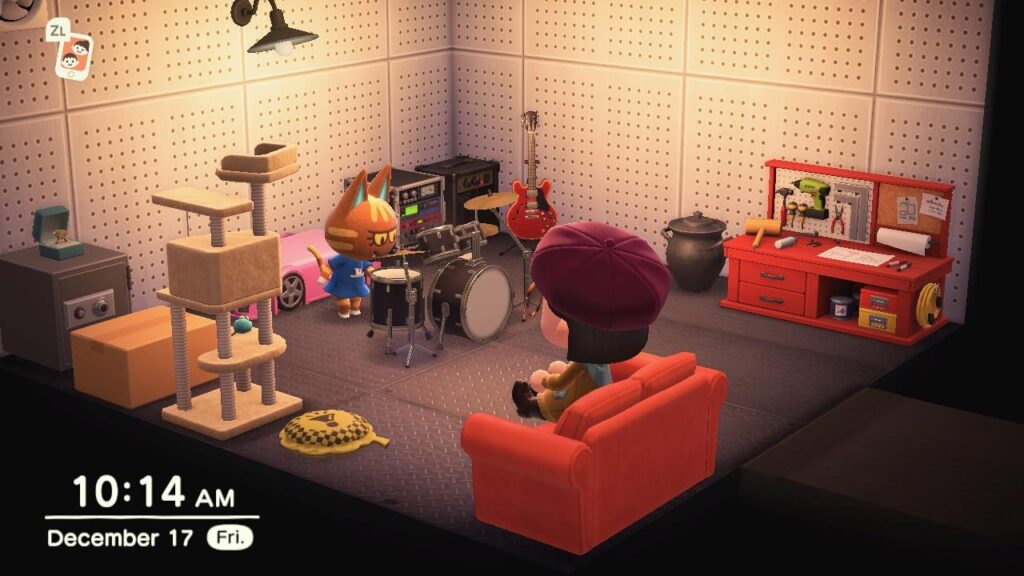 2. Katt – Environmental Science
Katt, on the other hand, lives in what can only be an ill-maintained garage at her parents' house. She's the villager who most frequently has sarcastic things to say to me, and I still haven't figured out whether she actually wants to live on my island or not. As it is, I think she'd be an Environmental Science major. The cardboard box off to the side? Full of cans and glass to recycle. The safe in the corner? Contains all her essential documents and some cash if there's an unpredicted emergency. The fact that she lives in a garage? She convinced her parents to sell their car because it's bad for their carbon footprint. You may be messy, Katt, but the climate is messier. Chase your dreams.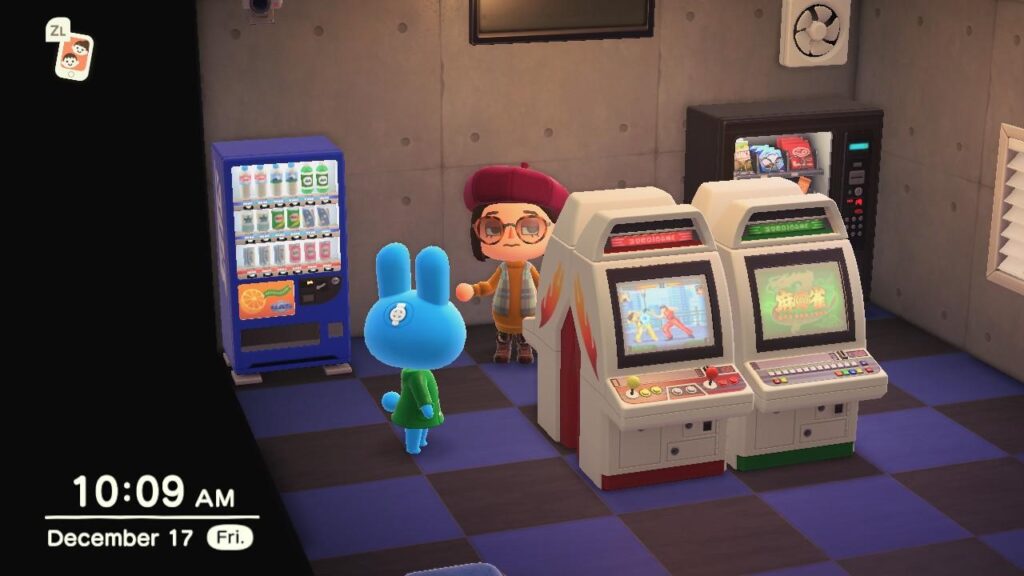 3. Hopkins – Marketing??
Hopkins was a transplant from my younger sister's island. He apparently liked me so much when I went to visit her that he followed me home. Although I don't like looking at him (why is there a valve on the back of his head? is he a balloon or a rabbit?) I respect his commitment to my brand, and for that I'm making him a Marketing major, I guess.
4. Whitney – Political Science
Whitney – I mean look at her. She's intelligent. Incredible. Showstopping. Spectacular. She looks like she gets 8 hours of sleep every night, eats a well-balanced breakfast, and is always on time to the events in her well-organized planner. In high school she'd probably be voted Most Likely to be the First Woman President, which guarantees she'd choose Political Science at Loyola. For good measure, I bet she'd also join the Interdisciplinary Honors Program, and enroll on the Pre-Law track. We love you, Whitney. I wish I could be more like you.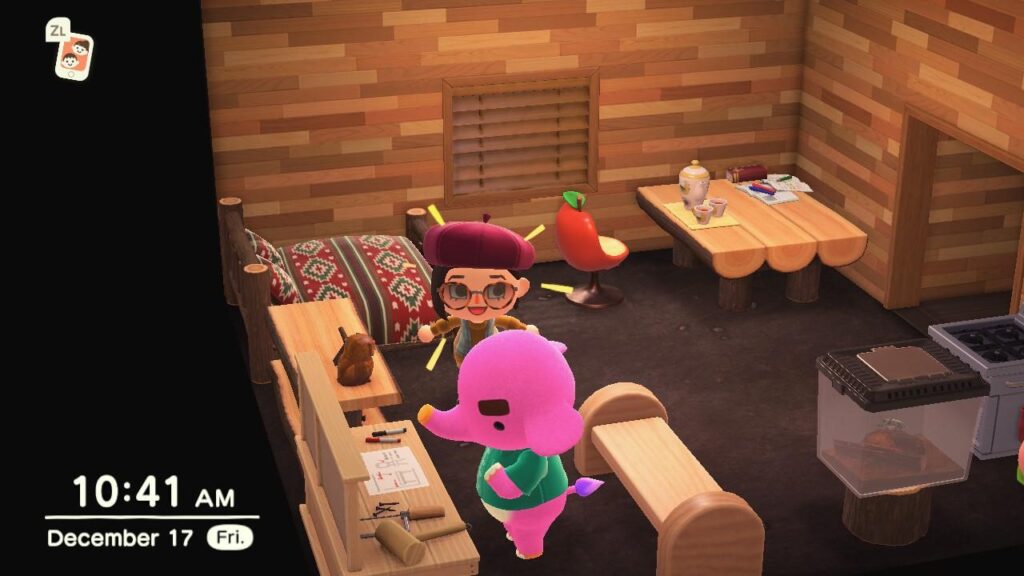 5. Paolo – Biochemistry
Paolo is my pink elephant villager, and he's just a lazy sloppy guy. He always talks about making friends with the bugs who live in his house, and his favorite outfit is a plain gray hoodie. He doesn't look like much, but for whatever reason I think he's probably a genius. He'd do Biochemistry at Loyola, and probably pass with mostly As and a few Bs.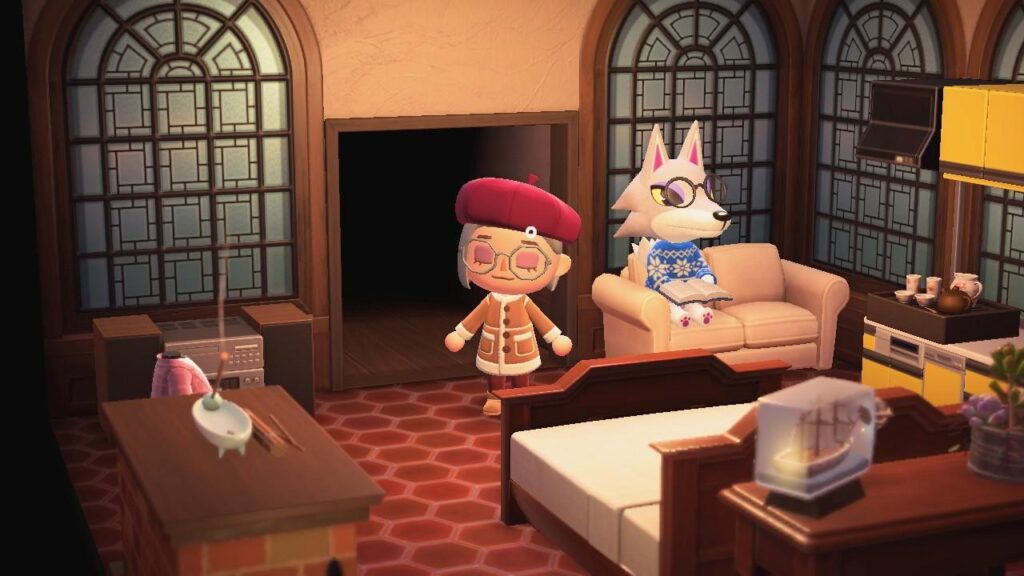 5. Fang – Classics
Fang is the cranky gray wolf brother of Whitney (in my headcanon, anyway), and for obvious reasons I think he'd be a Classics major. His house is classy and warm, he wears cozy sweaters, and seems like he read a lot of Percy Jackson as a teenager. He's probably going to go to grad school right after undergrad, and then get a PhD immediately after that so his parents can't bother him about getting a real job. His role models are probably Romulus and Remus, the twin founders of Rome who were raised by a she-wolf.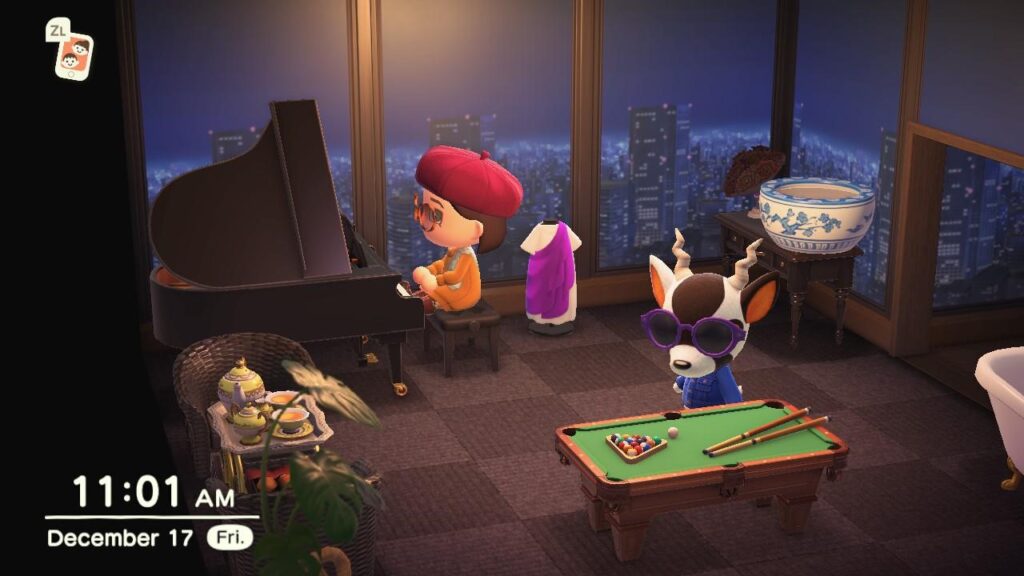 6. Zell – Photography or Film
Zell lives in a ground floor studio apartment that he has decorated to seem like a high-rise condo, with a baby grand and a pool table. Zell knows exactly what he is worth but won't work harder than necessary to get there. He also uses a lot of phrases in languages other than English (my favorite is quelle surprise! when I go to visit him), which makes me think he's lived abroad before. I think Zell would be a Photography or Film major, but he exclusively shoots in black and white.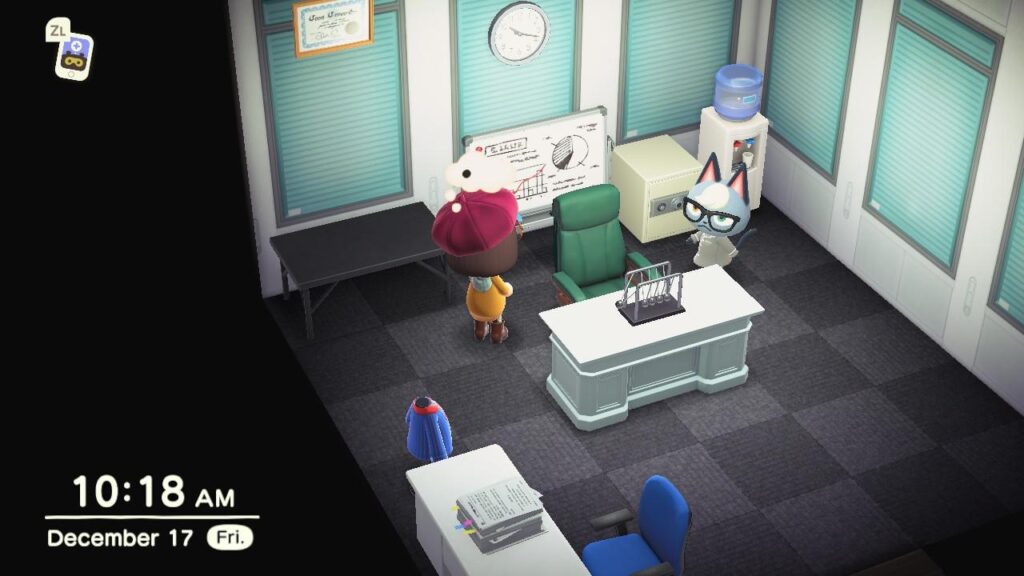 7. Raymond – Supply Chain Management
Raymond is a sad-looking gray cat who loves his job so much he made it into his home. The most interesting thing about him is that he has heterochromia. Yeah, I understand he's probably working really hard to keep the economy running, but he's a Supply Chain Management major. He already has a job lined up at a Fortune 500 after graduation, and he's a little too eager to share the 5 year plan he has outlined on that white board.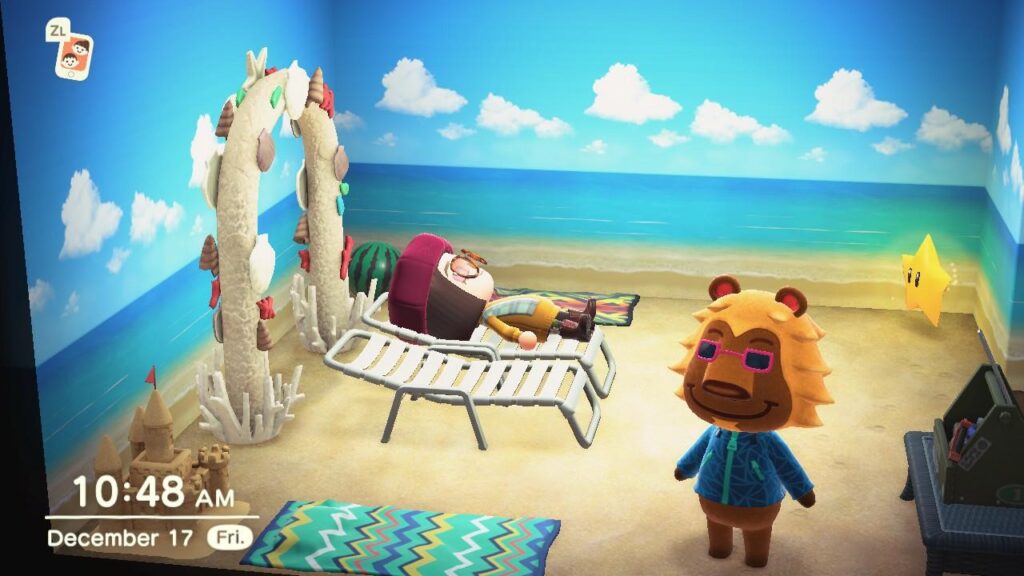 8. Bud – Middle School Ed
Bud has turned his home into an island paradise, and dresses the part, too. He's where Guy Fieri and Jimmy Buffett meet, and he also loves working out with my best friend Sheldon. I think Bud would major in Middle School Education and go on to get a job as a gym teacher. He'd be so good at it, plus he'd get summers off! All the more time to be at the beach.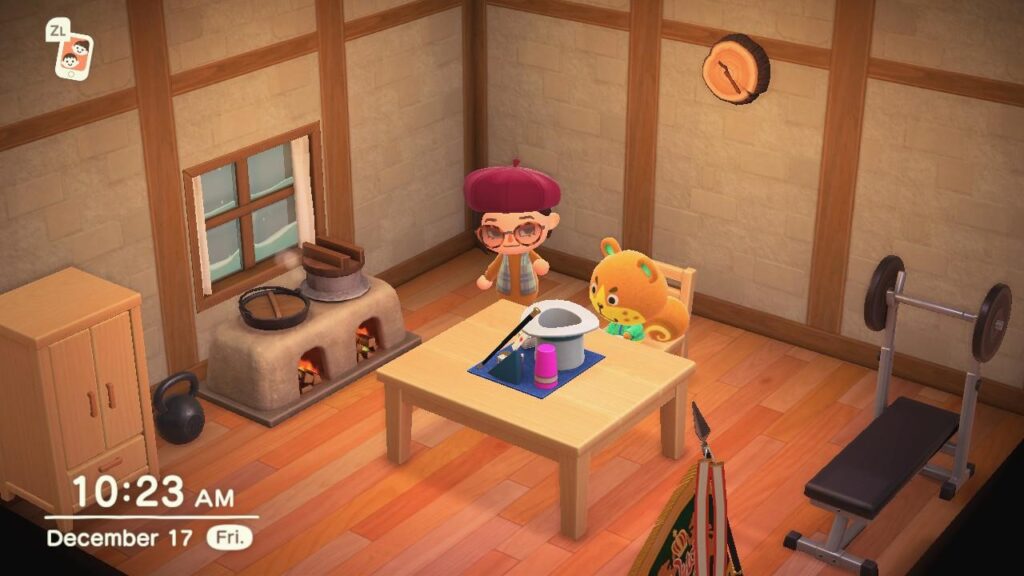 9. Sheldon – WSGS
Sheldon was one of my very first villagers when I started playing New Horizons, and I couldn't be more in love with him. He's the only villager who gave me three photographs for being such a good friend (Zell never even gave me ONE! He's probably keeping all his portraits for his portfolio). Since he was a starter villager, his house is pretty boring except for all the sundries he's collected, including nearly every piece of fitness equipment in the game (not pictured above – he recently redecorated with the stove). He's just a jock who likes hanging out with me. He's majoring in Women's Studies and Gender Studies because he's my favorite and that's what I majored in. I hope Sheldon lives forever.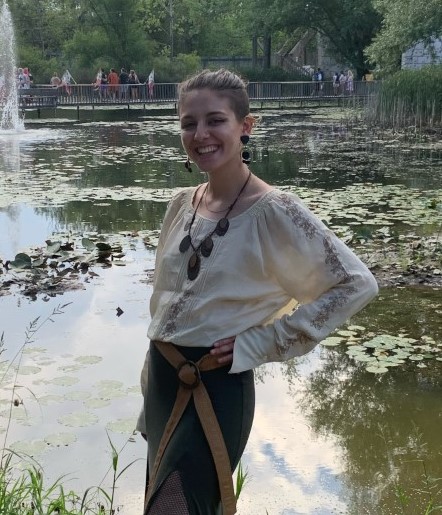 Anna McCue is the Intercampus Loan Assistant at Cudahy Library. When not playing Animal Crossing, Skyrim, or The Witcher 3 you can find Anna at the circ desk or wandering around Rogers Park, especially at the beaches in the summer.