International Open Access Week is an annual October celebration of open access to research. This year's theme "Open for Climate Justice" speaks to the work we do at Loyola on sustainability, environmental justice, and social justice. We are committed to providing a platform and opportunities to share the work Loyola faculty and students do on these topics with the world.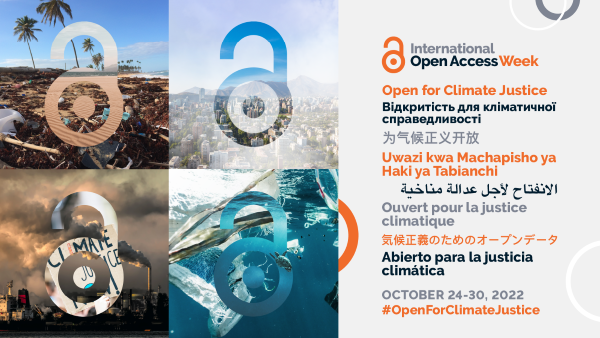 Explore more about this year's theme and Loyola's commitment to open access on our research guide.
The University Libraries will be in the School of Environmental Sustainability on Tuesday and Thursday afternoon to provide drop-in assistance on learning more about making work open access. We also will host a panel on Wednesday, October 24 from 4-5 PM on Zoom featuring 5 Loyola researchers sharing how and any why they make their work open access. Register for that event here.