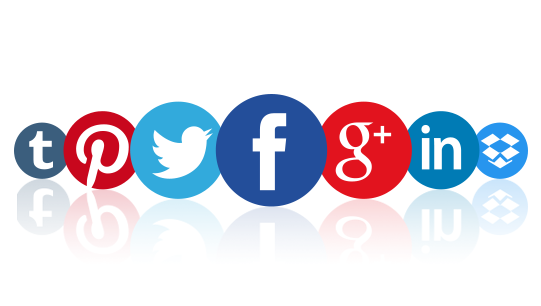 Social media has become an important and valuable tool for cultural institutions such as archives, libraries, and museums. Technology has changed the way people seek information and relate to the world around them. This means that archives that make connecting with the public a priority must stay informed with how their audience is communicating and get creative with their outreach.At the WLA, we use this blog and our Facebook page, along with our website, to share news and cool things from the archives in order to inform the community about the useful and interesting collections we have here.
This year, I have been in charge of running these pages, which has been quite a learning experience. Finding what your audience will think is interesting and will want to engage with is definitely a process. Photos that I think are fascinating, may be downright dull to our followers.
For a recent class assignment, I looked at how archives and museums use Twitter to connect with the public. Although this is a social media platform that the WLA does not use at this time, as the social media coordinator here, it was interesting and helpful to see the ways other institutions use Twitter to connect with people, especially younger groups. It reminded me that social media is not only a tool useful for reaching your audience, but also for connecting with other institutions to share ideas and learn from each other.
During my exploration, I came across a really awesome event called Color Our Collections week, which took place February 1-5. Museums, archives, and libraries turned historic photos, artwork, and images of artifacts into coloring pages people could print and color. Anyone could (and still can) search #colorourcollections and find coloring pages and even whole books from all over the country. I thought this was a very fun way to share collections and get kids and adults (hey, coloring is cool for adults now) to engage with history, science, and art.
Of course, I couldn't let the WLA be completely left out of the fun, so I tried my hand at turning some of our photos and artwork into coloring pages! Turns out, I'm not so great at it. However, here are a few for you to try out! I hope you enjoy coloring the WLA collections! I know I will!
If you or your kiddos color our pages, please share your creation through Facebook or email it to WLArchives@luc.edu!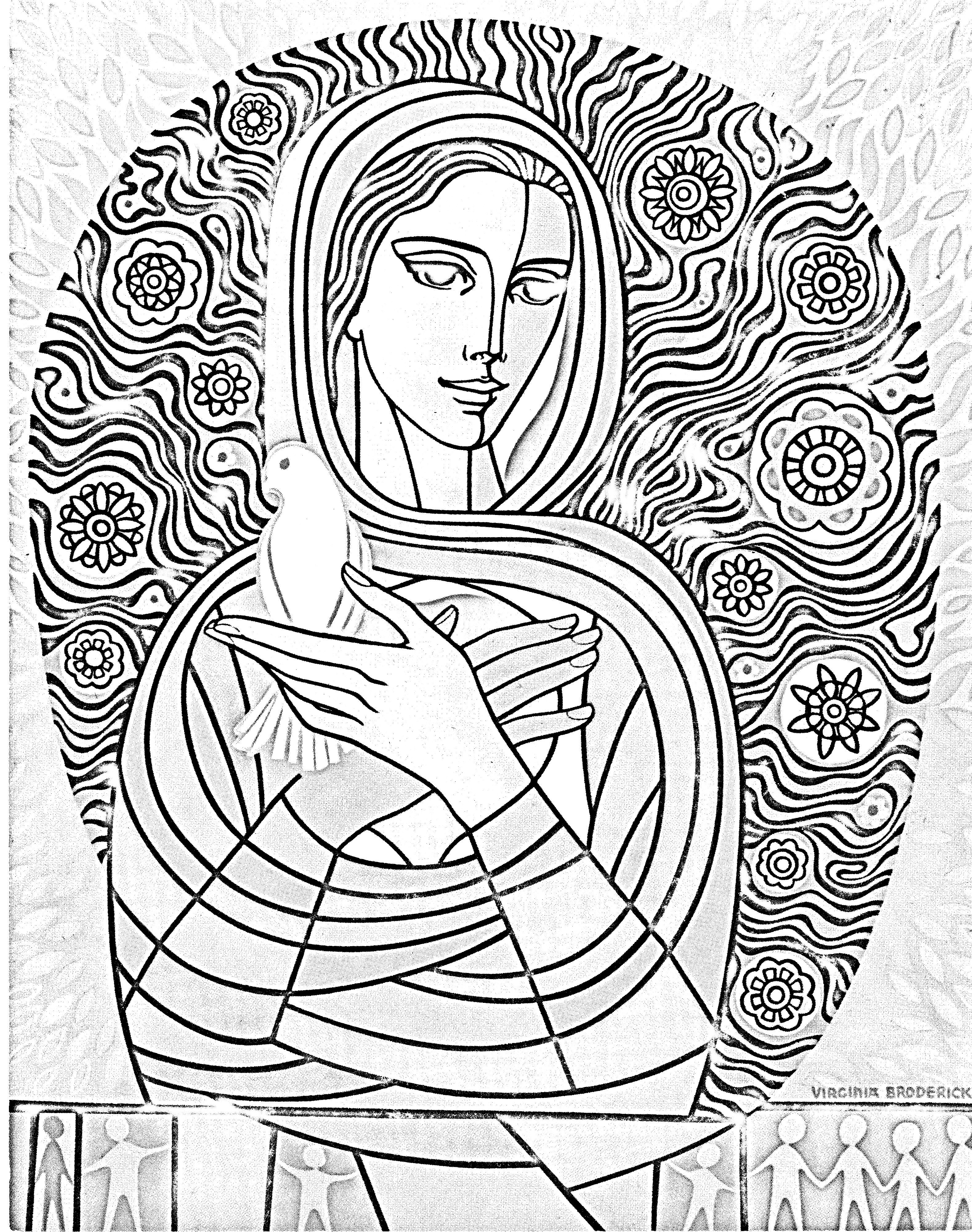 Virginia Broderick coloring page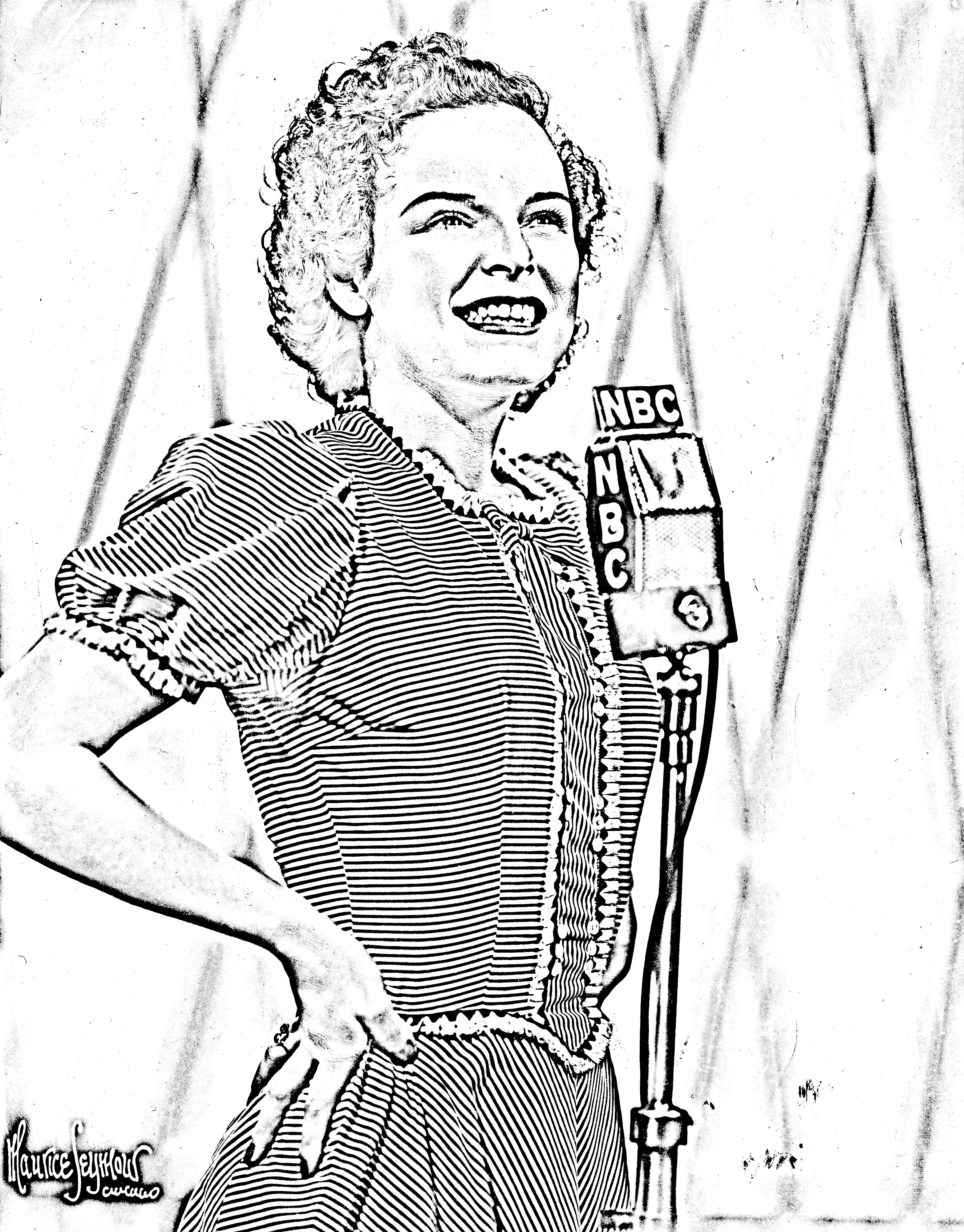 Mercedes McCambridge coloring page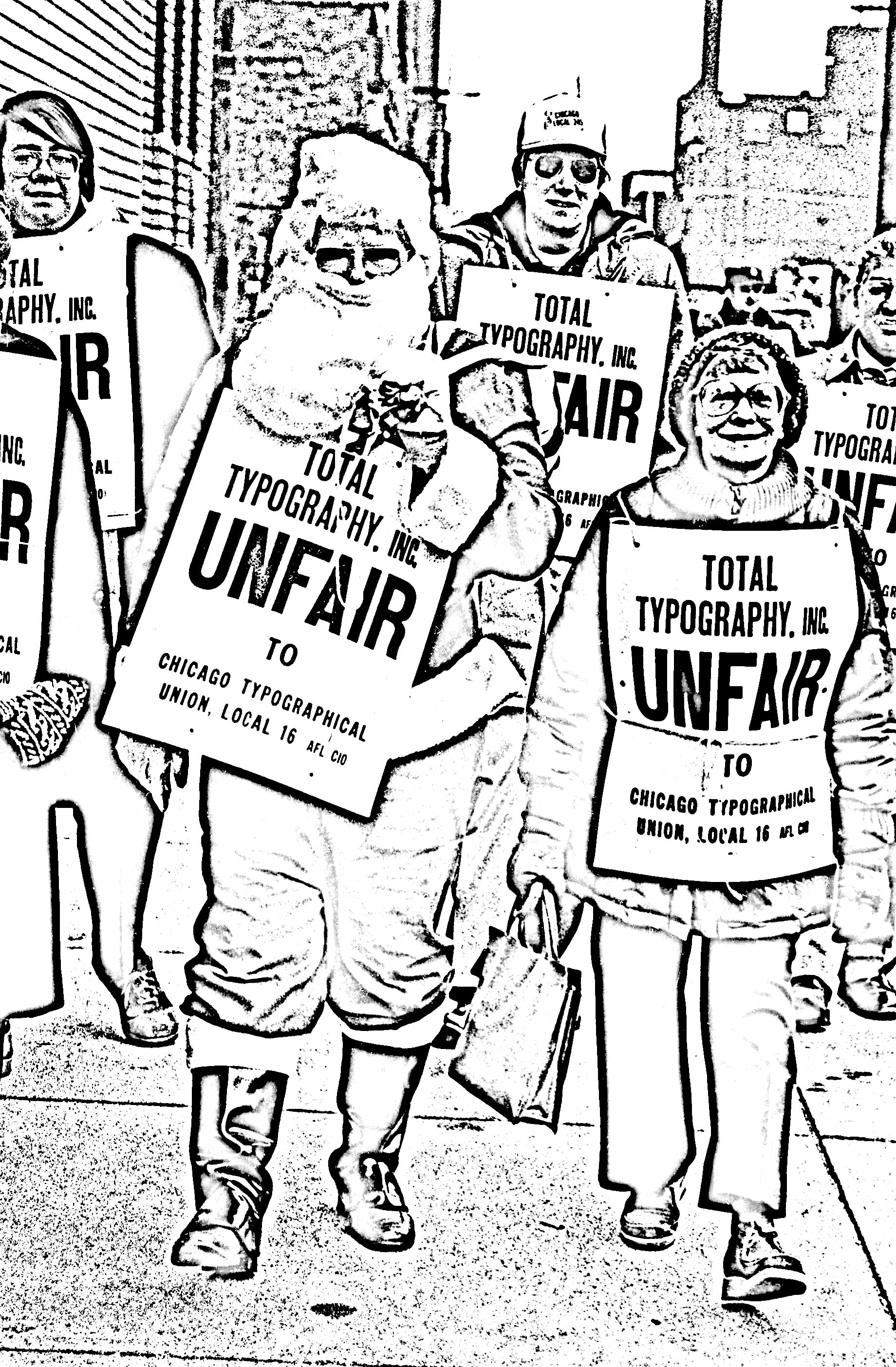 Mollie West coloring page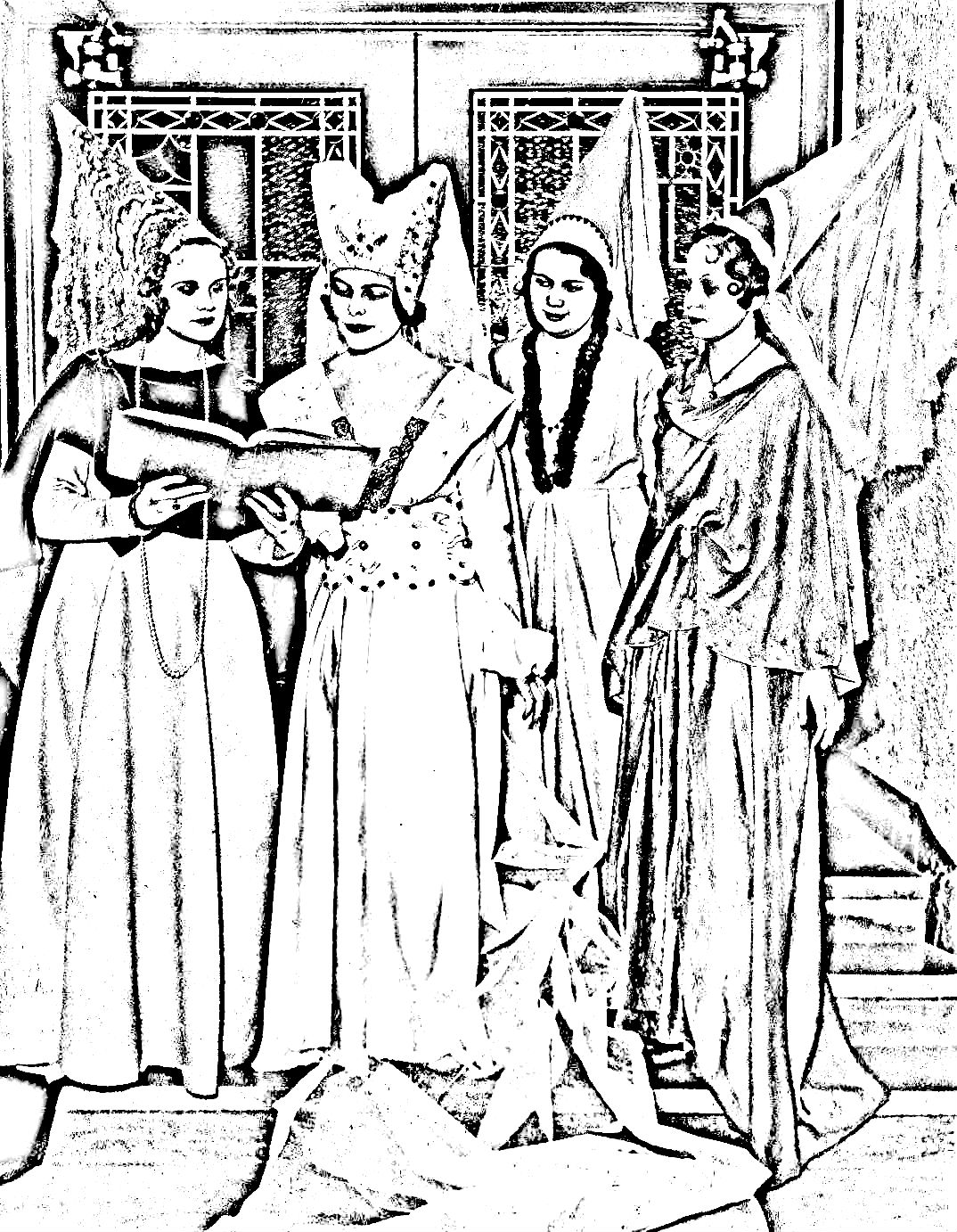 Mundelein College Drama, 1935 coloring page
---
Caroline is a Graduate Assistant at the WLA and is working on her Master's in Public History at Loyola University Chicago. She spends her spare time exploring Chicago, interpreting dreams, and watching cheesy movies with her husband.
---
Loyola University Chicago's Women and Leadership Archives Blog is designed to provide a positive environment for the Loyola community to discuss important issues and ideas. Differences of opinion are encouraged. We invite comments in response to posts and ask that you write in a civil and respectful manner. All comments will be screened for tone and content and must include the first and last name of the author and a valid email address. The appearance of comments on the blog does not imply the University's endorsement or acceptance of views expressed.
---