My alma mater did not have an archive, so working at the Women and Leadership Archives was the first experience I had with a university archive! These two years of work have gifted me many memories and I would like to share a list of my favorites with you here (in no particular order):
Workplace culture
There is always a reason to celebrate at WLA – whether it be the completion of exams, the arrival of Caroline's baby, birthdays, the appearance of Laura's cat during our Zoom meetings or just wrapping up small tasks. There is also a strong culture of mentorship and camaraderie. Colleagues generously offer to help with tasks or offer helpful advice (thank you for the travel tips, Casey!). I particularly appreciated the one-on-one semester review sessions we have with our director, Emily, where we chat about our work at the WLA and receive post-graduation advice. Creating such a culture is something I would like to bring with me going forward.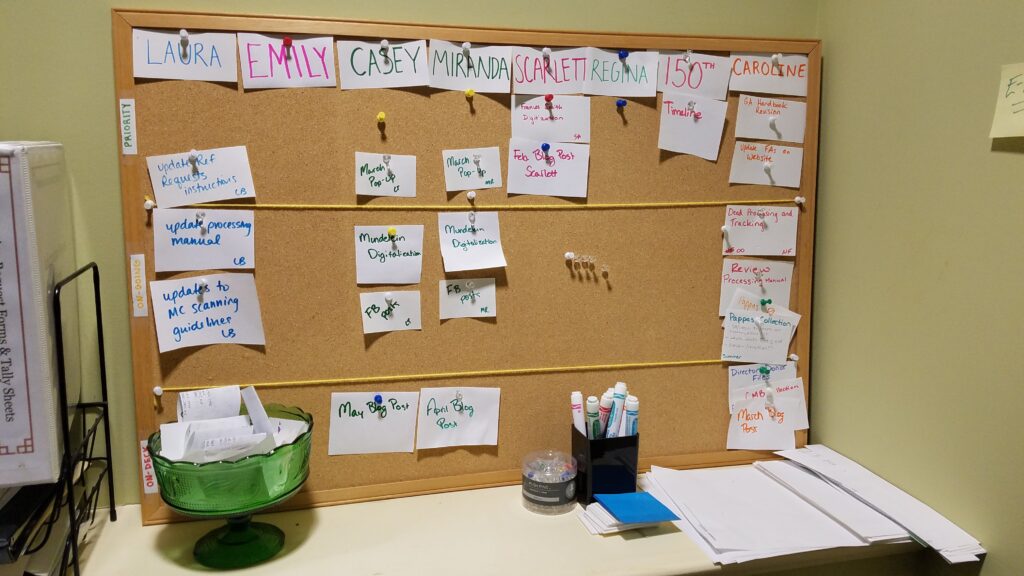 Frida
Frida is our resident horse guardian at the WLA. A former child's toy, she was found abandoned and unfunctional in a back alley but was brought back to life through Miranda's magical touch. Miranda kept Frida's resurrection a secret until our end-of-semester party (in December 2019), and it was the best holiday surprise to see her toss her head and neigh!
A fun note: Frida was found with a sign spelling her name as "Frieda", but since she arrived on Frida Kahlo's birthday, the WLA decided to spell it "Frida" instead.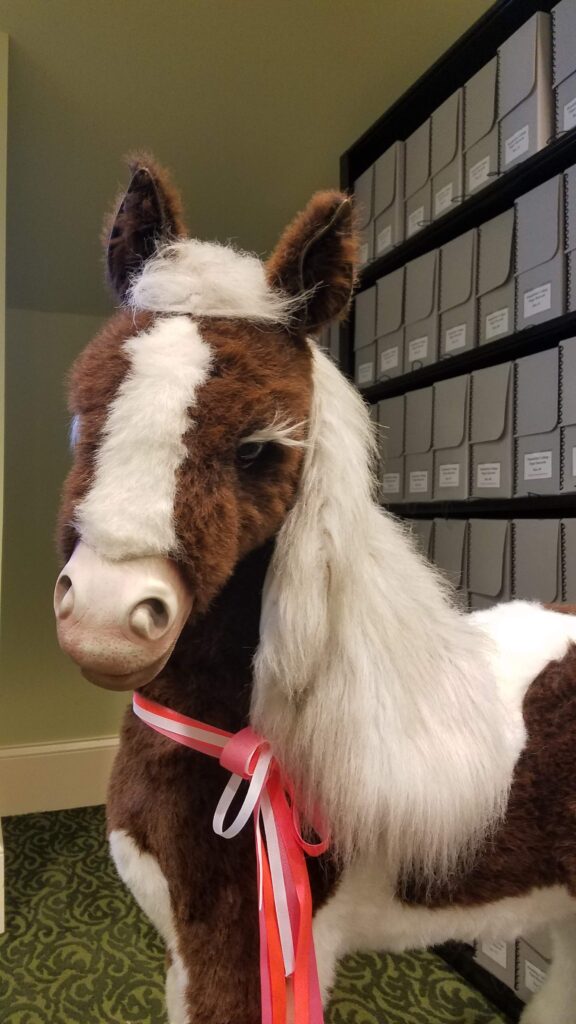 Share Your Story: Student Life at Mundelein
The stories shared by former Mundelein College* students in this oral history project brought Mundelein to life in a way the records could not, and sometimes made me wish I had been a student there too! The BVMs clearly played an instrumental role in equipping their students with confidence and curiosity, and their work taught me something new about the roles of women religious.
Loyola at 150: Student Life Timeline project
Through this project, I honed key skills such as documenting, Googling about technical issues, describing images, and figuring out how to research amid a pandemic. Jennifer and Scarlett, my fellow Sesquicentennial Scholars, also taught me so much about presenting materials in a creative manner, and I enjoyed learning about the University Archives and Special Collections' rich holdings.
Favorite collection
It was fun to work with the Chicago Women artists digital collection for a blog post and learn about the diverse themes and media explored by these artists.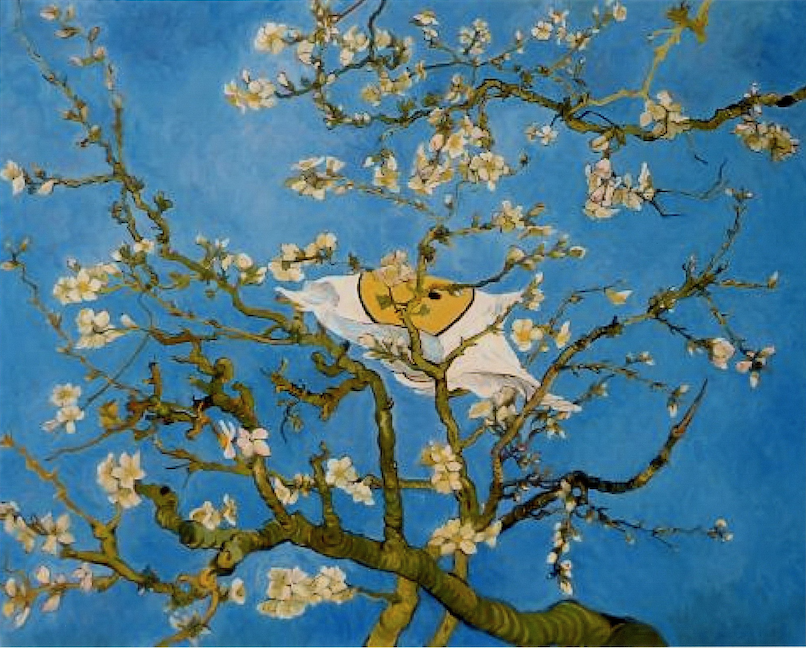 Favorite find
I close with a wonderful page from the May 18, 1938 issue of the Skyscraper, Mundelein College's student newspaper, carrying students' reflections on graduation and the close of a school year. Thank you for the memories, WLA! I look forward to staying in touch.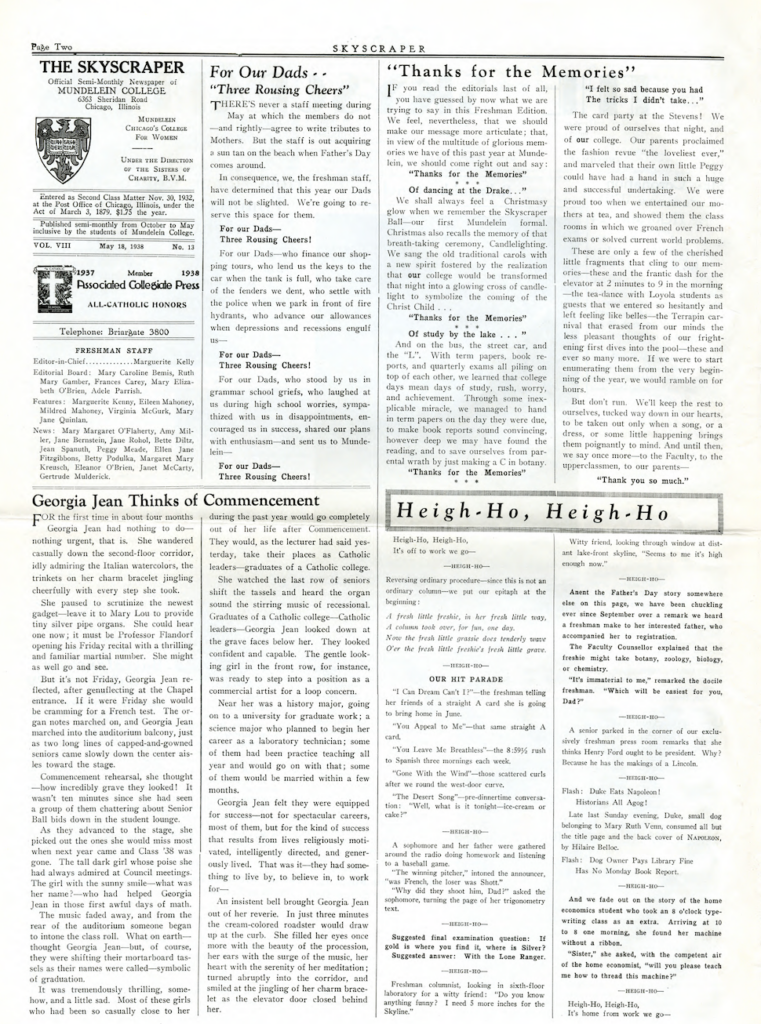 *Mundelein College, founded and operated by the Sisters of Charity of the Blessed Virgin Mary (BVM), provided education to women from 1930 until 1991, when it affiliated with Loyola University Chicago.

---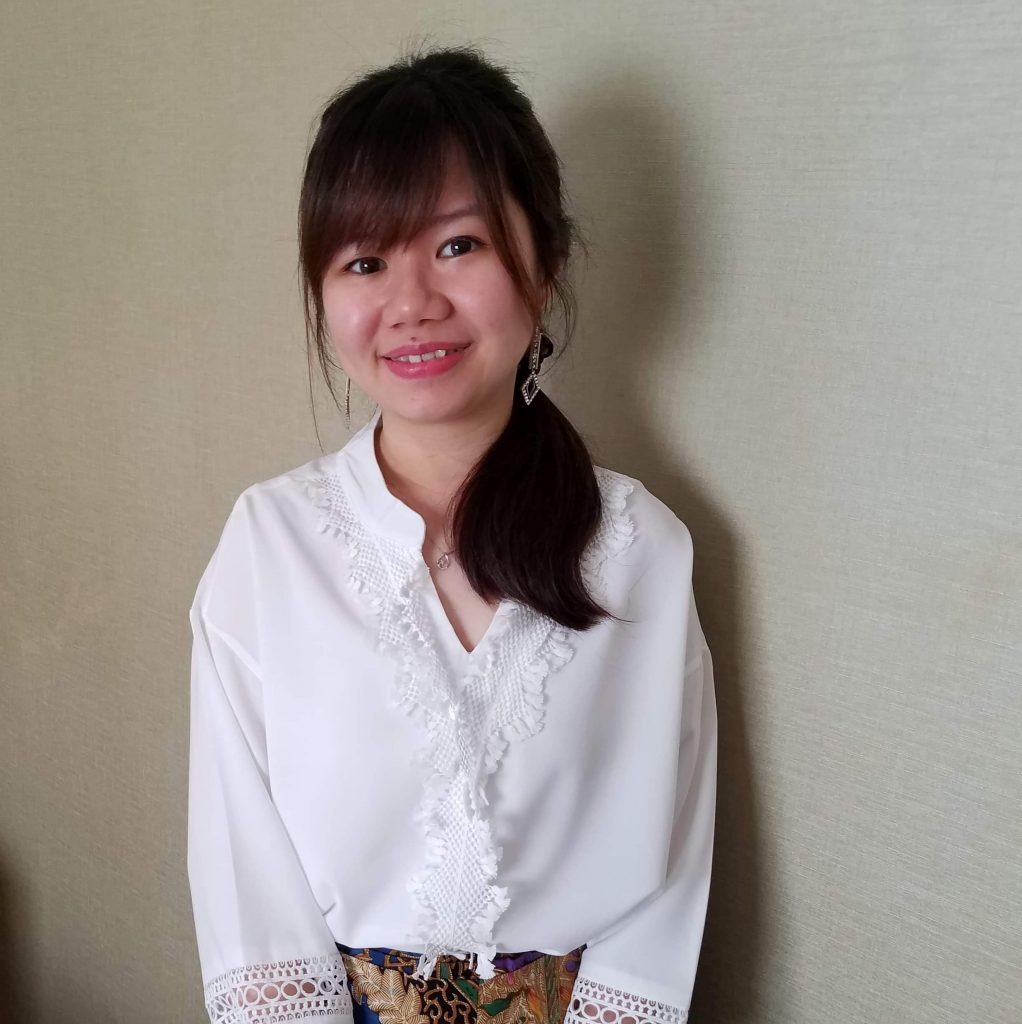 Regina is a Sesquicentennial Scholar at the WLA and is in the second year of the Digital Humanities MA Program. Born and raised in Singapore, she enjoys reading, cooking, baking and figuring out how to keep her plants alive.
---
---
Loyola University Chicago's Women and Leadership Archives Blog is designed to provide a positive environment for the Loyola community to discuss important issues and ideas. Differences of opinion are encouraged. We invite comments in response to posts and ask that you write in a civil and respectful manner. All comments will be screened for tone and content and must include the first and last name of the author and a valid email address. The appearance of comments on the blog does not imply the University's endorsement or acceptance of views expressed.
---