By Anna, with research assistance from Caroline Giannakopoulos 
Mundelein College reunions and homecomings offered alumnae the chance to revisit their college days throughout the political turbulence of the mid-to-late 20th century. Unlike many contemporary college reunion events & alumnae associations, these events didn't focus solely on fundraising or seeing fellow alumnae. Instead, the emphasis was on the continuous provision of women's educational opportunities, even long past students' formal involvement with the college.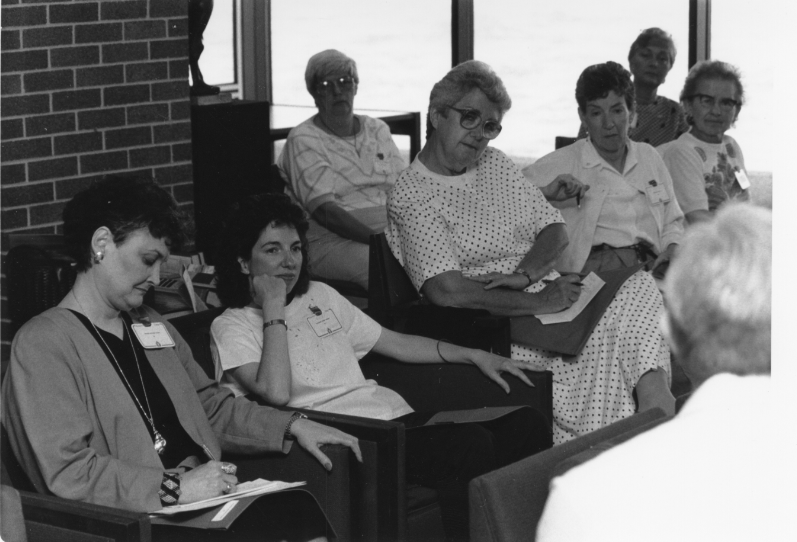 In the 1940s and 50s, fall Homecoming meetings of the Mundelein College Alumnae Association provided the opportunity for former classes of students to meet up and remain involved with the operations of the college. While the primary purpose of the meeting was to discuss Association business, which included the induction of new classes of alumnae, the election of board members, reports from the college president on the state of the Alumnae Foundation Fund, and a report from the treasurer of the board, there were social events as well. The celebration of the Mass and an afternoon tea for members of the Association were a chance for alumnae to revisit relationships with college friends.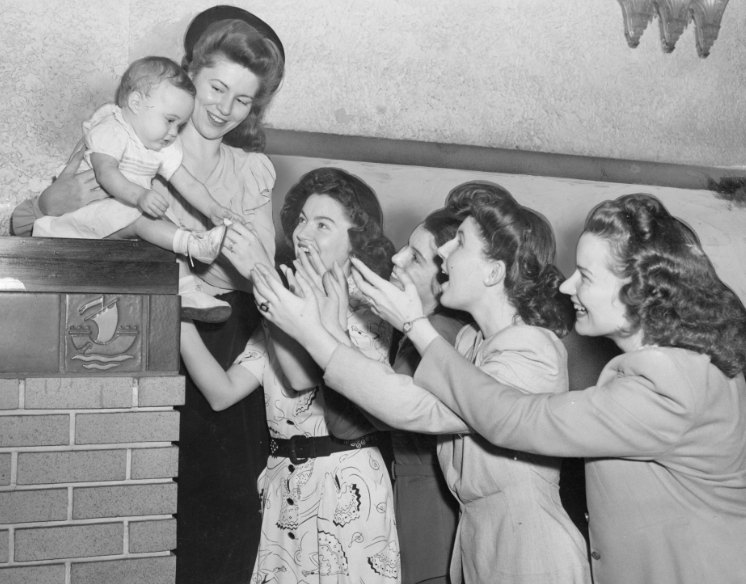 Beginning in 1958, the Alumnae Association business meetings were removed from reunion programming, and the college began a shift to make homecoming events more focused on educational programming which would keep college alumnae abreast of current developments in their fields. "Back to College Day" was a one-day event, intended for alumnae, their spouses, and friends. It offered eight programs in various areas of study with discussions headed by current Mundelein faculty. In keeping with the mission of the college, the programs put a particular focus on the role of women in various fields and spiritual practices in the modern world. Alumnae were given the opportunity to speak informally not only with their peers, but with current experts in their professional and academic disciplines, and to meet new faculty members.
Back to College Day also offered alumnae not working outside the home the chance to keep up with current events in the professional world. An article in the Chicago newspaper The Sunday Star from October 1960 advertises the third annual event as "an effort to help busy homemakers and mothers keep up to date with world developments". Attendees – including alumnae, their spouses, family members, and friends – were offered lectures and panel discussions on topics ranging from family living to nuclear science. In 1959, alumni of Clarke College, a then-all-women's college in Dubuque, Iowa also founded by the Sisters of the Blessed Virgin Mary, were invited to attend as well.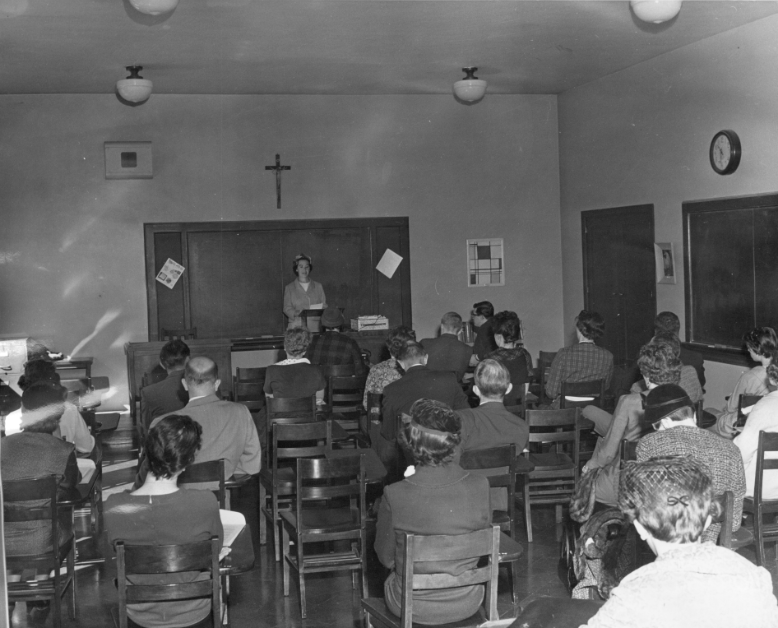 In 1969, "Alumnae Day" or "Back to Mundelein Day" coincided with the dedication of the Learning Resource Center (LRC), the college's new academic library (later known as Sullivan Center). Alumnae were given the chance to witness the historic expansion of the college, as well as attend panel sessions and special reunions for the classes of 1934 and 1939. These events were housed in the new LRC facilities, which included the two-story Galvin lecture hall, audiovisual centers, and expanded library space.
1970's Homecoming program included "exciting dialogue tackling contemporary society and some of the problems which contribute to the 'cultural tension' of the times". Mundelein faculty within the English and Theology departments led discussions on Catholic engagement with the modern world and women's involvement in issues of contemporary theology. Along these same lines of cultural engagement, 1974's Back to Mundelein Day program offered a lecture entitled "Women in Action" on the legislative future of the Equal Rights Amendment.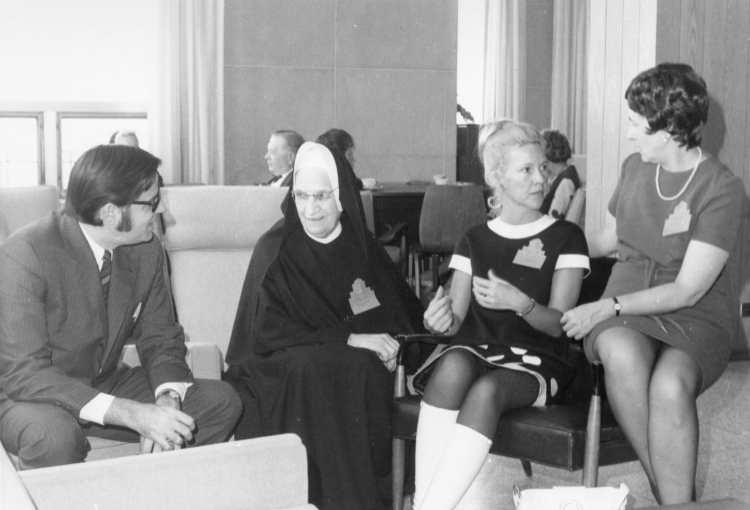 In 1989, the autumn marking the 60th anniversary of groundbreaking on Mundelein College, Alumnae Weekend featured Silver and Golden Jubilee liturgies, a special reunion dinner for the classes of 1939 and 1964, and a screening of The Trouble With Angels, a Hayley Mills film based on Mundelein alum Jane Trahey's 1962 memoir Life With Mother Superior. The Alumnae Association also held their annual meeting and two educational seminars. Other events included a speech by the president of the college, a picnic, individual class reunions, receptions and open houses from the academic departments, a dinner cruise from Navy Pier, a Sunday Mass, and brunch. Alumnae were invited to stay in Mundelein's residence halls. The Alumnae Weekend program remained in this format through 1992.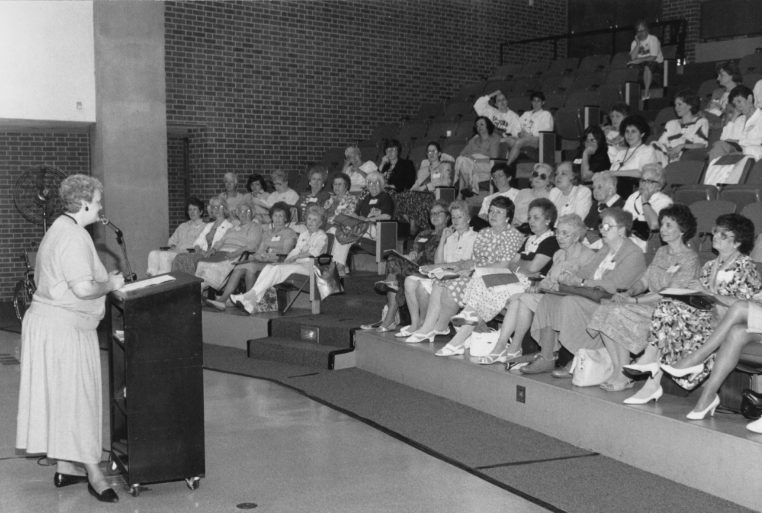 The legacy of Mundelein reunions is carried on to this day by the Gannon Center for Women and Leadership and the Mundelein College and Gannon Scholars Alumnae Board, who host a yearly alumnae reunion in the fall, as well as a Spring Mass and Brunch open to all alumnae. Although reunion events have shifted in name and format throughout the decades, Mundelein alumnae events have consistently contributed to a genuinely catholic, universal, and permanent approach to the world and encouraged alumnae to be curious and involved citizens and people of faith.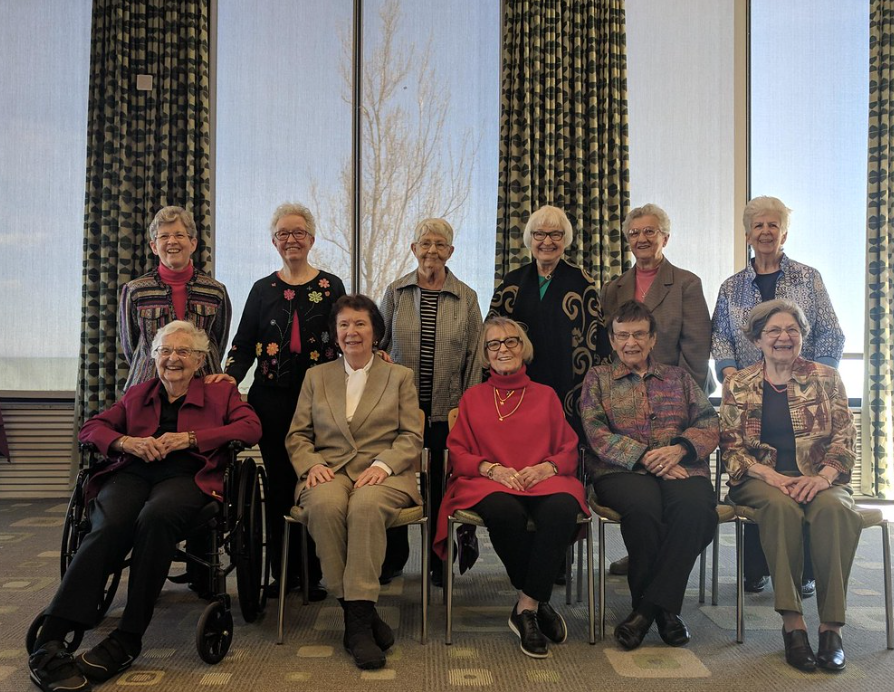 ---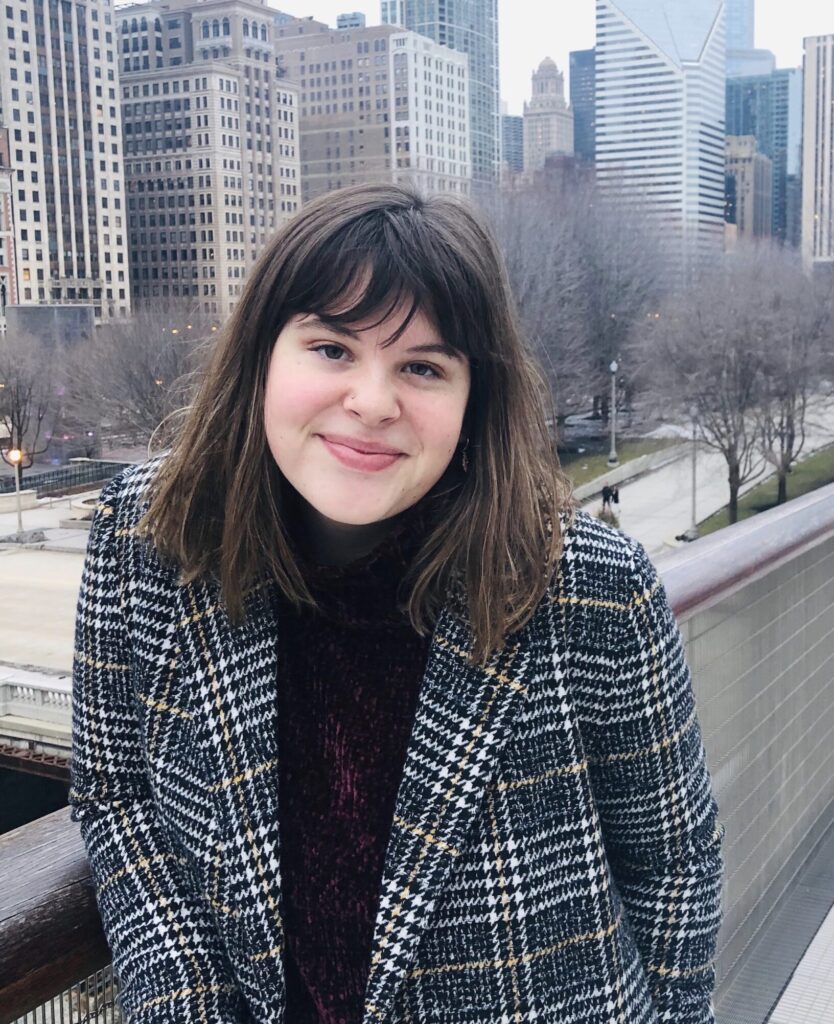 Anna is a Summer 2022 IHDI Assistant in the WLA. She recently graduated from Loyola University Chicago with a BA in political science and, after a year of service with AmeriCorps & the Jesuit Volunteer Corps Northwest, plans on pursuing graduate education in public history. She enjoys contemporary fiction, embroidery, and swimming in Lake Michigan. 
---
Figure 1. "Homecoming 1991", 1991. Box 27, Folder 24, Mundelein College Photograph Collection, Women and Leadership Archives, Chicago, IL.
Figure 2. "Homecoming 1947", 1947. Box 27, Folder 19, Mundelein College Photograph Collection, Women and Leadership Archives, Chicago, IL.
Figure 3. "Back to College 1959", 1959. Box 27, Folder 12, Mundelein College Photograph Collection, Women and Leadership Archives, Chicago, IL.
Figure 4. "Homecoming 1970", 1970. Box 27, Folder 21, Mundelein College Photograph Collection, Women and Leadership Archives, Chicago, IL.
Figure 5. "Homecoming 1991", 1991. Box 27, Folder 24, Mundelein College Photograph Collection, Women and Leadership Archives, Chicago, IL.
Figure 6. "Mundelein Spring Mass and Brunch 2019", April 28, 2019. LUC Alumni, https://www.flickr.com/photos/lucalumni/sets/72157678047434107/.
---
Loyola University Chicago's Women and Leadership Archives Blog is designed to provide a positive environment for the Loyola community to discuss important issues and ideas. Differences of opinion are encouraged. We invite comments in response to posts and ask that you write in a civil and respectful manner. All comments will be screened for tone and content and must include the first and last name of the author and a valid email address. The appearance of comments on the blog does not imply the University's endorsement or acceptance of views expressed. Questions? Please contact the WLA at wlarchives@LUC.edu.
---