Nothing says "Happy Holidays" quite like a party! Each of us hold age long traditions and precious memories close this time of year, no matter how we celebrate. The winter season allows us to slow down our regularly scheduled lives and join together in good will. As Catholic institutions, both Loyola University and Mundelein College celebrated, and still celebrate, the tradition of a vespers service as a way to offer prayers of thanksgiving and receive blessings during Advent as a community. This year's Vespers was held on December 3rd in Coffey Hall, a former Mundelein building, but how did this honored tradition start here in Rogers Park?
Mundelein College affiliated with Loyola University in 1991 and took up the Mundelein tradition too. Although the evening prayer service is centuries old, this was the first year it had taken place in the way we still understand it today within our community. When first started, the event was held entirely in the Skyscraper building as an open house, welcoming Mundelein College alumni, former staff, and friends to join together to celebrate Advent, including our very own Sister Jean!
By 1994, the Vespers service was still held in the Skyscraper's Stella Maris Chapel on the second floor of the building, but the reception had been moved to Piper Hall for the very first time. The original intent for the event was to encourage the community to celebrate the holiday season while remembering Mundelein, its contributions, and traditions. This sentiment is clear in the title change for the 1994 event "Christmas in the Piper Mansion: A Mundelein Gathering". Since the Skyscraper building has become heavily associated with Loyola, holding these events in other, less visited, Mundelein buildings returns some of the agency to the college's memory. Through the years, Vespers has evolved into a reunion for alumnae to reconnect and remember Mundelein College.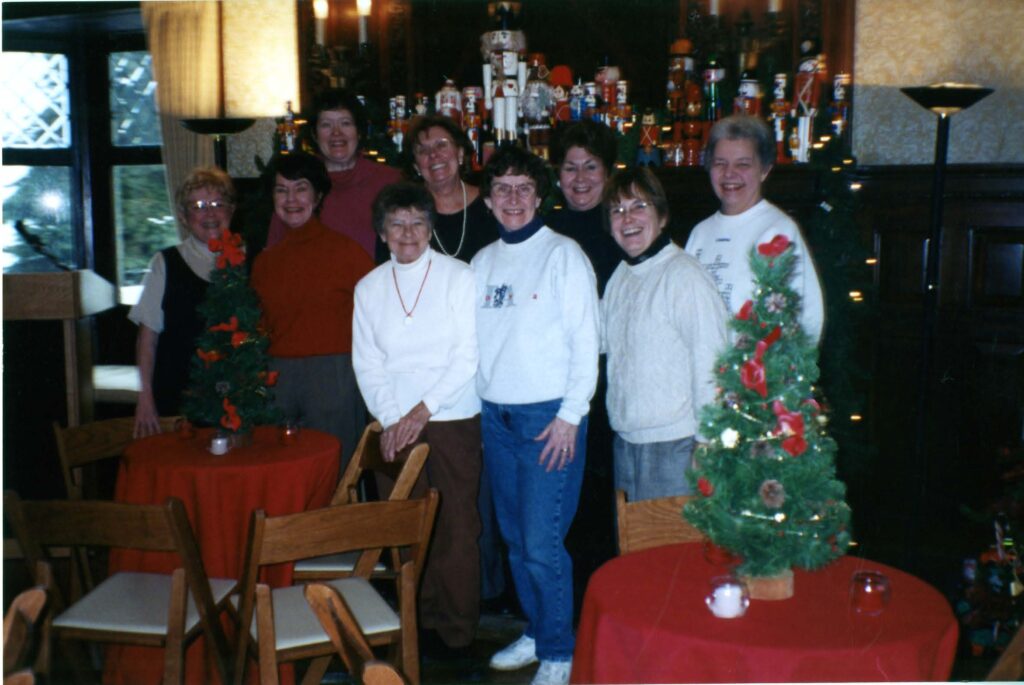 Thanks to donations and help from volunteers, Piper Hall was transformed into a wintery scene complete with Christmas trees, an army of nutcrackers guarding the fireplace mantel, and plenty of snacks and refreshments for our wonderful guests! The warmth and joy of the gathering can be seen not only in the decorations, but on the faces of these former students. Seeing the toys lined up as if ready for action through the haze from an old school camera will make anyone feel like a kid again!
Today, we still see Catholic institutions struggling to keep their school and administrations afloat and leaning on the shoulders of their neighbors to not only remember their traditions, but to continue to carry them out as their own. Vespers keeps the Mundelein community alive and allows this extended family to reunite once a year. This sense of community and responsibility to our neighbors is one lesson we might keep in mind this Christmas season. Don't forget to join us at Vespers next year to be a part of this much-loved Mundelein celebration!
Information largely pulled from Gannon Center Box 3, Mundelein College Alumnae Association and Event invitations, Folder 3a-12
Images pulled from Mundelein College Photo Collection Box 17, Folder 8 "Christmas at the Mansion", (Batch 48) mc_alumnae_events_
---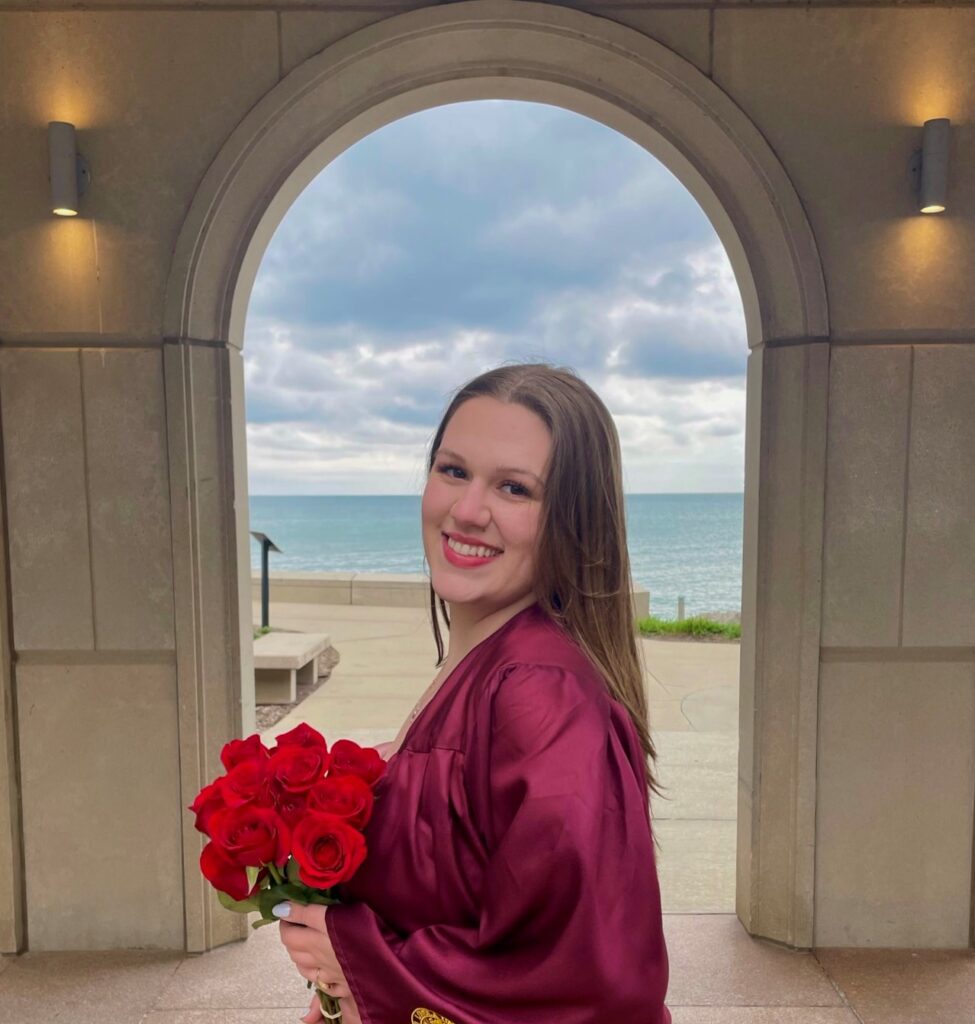 Sam is a student in Loyola University Chicago's Public History Graduate Program. She graduated with a BA in History in 2022, with minors in Anthropology and Art History. She volunteers at The Village of River Grove's historical house and is in the process of creating a village archive. When not exploring local histories, she enjoys spending time with family, friends, and her two dogs, Khali and Lola.
---
Loyola University Chicago's Women and Leadership Archives Blog is designed to provide a positive environment for the Loyola community to discuss important issues and ideas. Differences of opinion are encouraged. We invite comments in response to posts and ask that you write in a civil and respectful manner. All comments will be screened for tone and content and must include the first and last name of the author and a valid email address. The appearance of comments on the blog does not imply the University's endorsement or acceptance of views expressed. Questions? Please contact the WLA at wlarchives@LUC.edu.
---