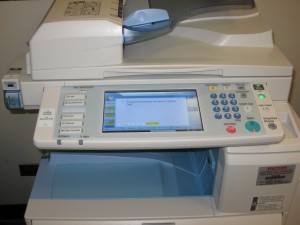 We're happy to report that we've just installed brand new copy machines in Cudahy Library, Lewis Library, and the Information Commons! You should be excited about this for two reasons:
Instead of printing out a hard copy, you can scan your document to a flash drive as a PDF file.
Copies are only $0.10 per page with either cash or Rambler Bucks! (This is a decrease from last year's prices of $0.12/$0.15.)
Let us know if you need any help using the new machines! You can ask for help at any service desk.