As the semester winds down, we want to make sure you have access to everything you need to prepare for finals.
To access the main stacks at Cudahy Library, you'll have to walk through the IC, past the cafe, and into Cudahy. You can take the stairs or the elevators indicated on the map below with red arrows to the second or third floor to find where the books live.

Second Floor of Cudahy: items with call numbers J-Z
Third Floor of Cudahy: items with call numbers A-I (except G & H, see below)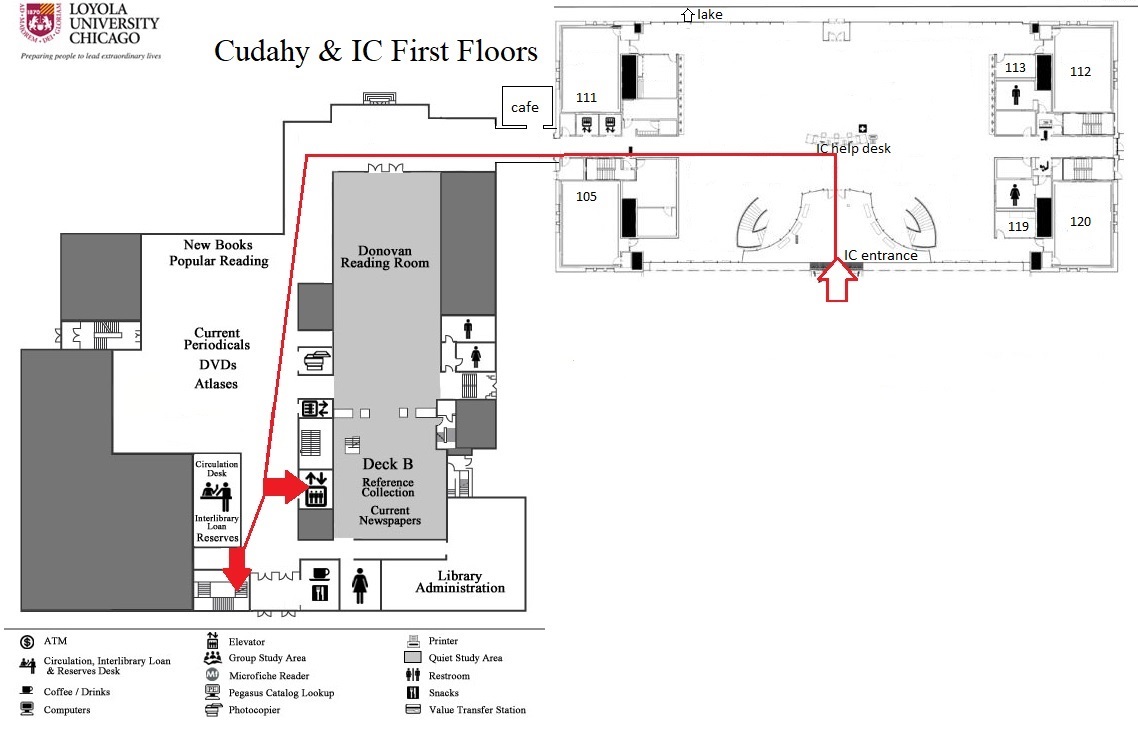 Items with call numbers G & H
All items with call numbers starting with G or H which were in Cudahy have been temporarily moved to the Library Storage Facility and need to be requested online. You can do this by clicking "get item" in the library catalog and logging in when prompted.