This summer, the Loyola Libraries are excited to bring you the World Cup of Books, an interactive program to encouraging reading books from other countries. Show your support for your favorite team by reading books from and about their country!
Today's match-ups include France v Australia, Peru v Denmark, Argentina v Iceland, and Croatia v Nigeria.
FRANCE:
The only girl in the World: a memoir by Maude Julien, translated by Adriana Hunter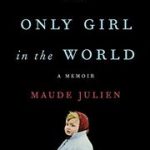 It seems trivial to compare such a harrowing, true story of survival to soccer, but Julien's novel does lend itself to comparison with the meta-narrative of the World Cup in Russia, a country whose people are often seen to be closed off from the world and struggling to survive under authoritarian rule. As readers and watchers of this tournament, we are left to wonder if international events such as this mark an opening.
Born in 1957, Julien, now a psychotherapist living in Paris, was locked away from the world for over a decade starting at age three. During this time, Julien's days were meticulously scheduled. Her mother became her sole teacher; she lived in a dark cellar to "meditate on death"; her father made her hold onto electric fences in order to strengthen her willpower. She rarely came into physical contact with anyone besides her parents, and the only sense of love and companionship she felt was for her two pets—her dog, Linda, and her horse, Arthur. Her father claimed superpowers, even the ability to read minds. It was only at age 16 that she was able to leave the family compound in order to take her state school exams. This is a dark, moving, and thoughtfully rendered story. -Publishers Weekly
Find it here, or on display at the IC!
AUSTRALIA:
Jasper Jones by Craig Silvey
Silvery's novel has been described as quintessentially Australian, and deals with some of the racial issues the country faces. Currently, there is only one player of Aborigines descent playing in the Australian A-league and no Aboriginal Australians were called into the world cup squad.
Charlie is catapulted into adulthood when Jasper Jones knocks on his window on a blisteringly hot Australian night and leads him to a hidden glade where a girl is hanging from a tree, bruised and bloody. Jasper, half-Anglo, half-Aborigine and the scapegoat for all misdeeds in their small town, knows he'll be held responsible for Laura's death. Charlie helps Jasper hide the body. As Jasper delves to the heart of the mystery, Charlie's life goes on as usual, despite the brick in his stomach from keeping their dreadful secret. Silvey infuses his prose with a musician's sensibility—Charlie's pounding heart is echoed in the terse, staccato sentences of the opening scenes, alternating with legato phrases laden with meaning. A richly rewarding exploration of truth and lies by a masterful storyteller. -Kirkus Reviews
Find it here, or on display at Lewis Library!
PERU:
The Neighborhood: a novel by Mario Vargas Llosa, translated by Edith Grossman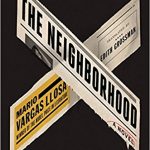 Peru are back in the World Cup for the first time in 36 years, after a qualification cycle with as many twists and turns as Llosa's novel.
From the Nobel Laureate comes a politically charged detective novel weaving through the underbelly of Peruvian privilege. In the 1990s, during the turbulent and deeply corrupt years of Alberto Fujimori's presidency, two wealthy couples of Lima's high society become embroiled in a disturbing vortex of erotic adventures and politically driven blackmail. Ironic and sensual, provocative and redemptive, the novel swirls into the kind of restless realism that has become Mario Vargas Llosa's signature style. A twisting, unpredictable tale, The Neighborhood is at once a scathing indictment of Fujimori's regime and a crime thriller that evokes the vulgarity of freedom in a corrupt system.
Find it here, or on display at the IC!
DENMARK:
Difficult Death: the Life and Work of Jens Peter Jacobsen by Morten Høi Jensen
Much like Jens Peter Jacobsen, the Denmark men's soccer team has been flying relatively under the radar into this world cup, but that's no reason to discount the depth of talent they'll field. Christian Eriksen, especially, is poised to become a Danish legend.
Beautifully written and incisive, this is the first English biography of a major Scandinavian author who is ripe for rediscovery. While largely unknown today, Danish writer and Darwin translator Jens Peter Jacobsen was the leading prose writer in Scandinavia in the late nineteenth century and part of a generation that included Henrik Ibsen, Knut Hamsun, and August Strindberg. In this book, Morten Høi Jensen gives a moving account of Jacobsen's life, work, and death: his passionate interest in the natural sciences, his complicated and nuanced attitude to his own atheism, and his painful descent toward an early death. -Yale University Press
Find it here, or on display at Lewis Library!
ARGENTINA:
Fever Dream by Samanta Schweblin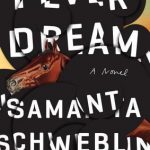 The main character of Fever Dream is haunted by past failures and nervous about an uncertain future. Argentina fans can relate, as this World Cup has been slated as Lionel Messi's last chance to achieve international glory, something which has eluded the phenom his entire career. Who will assert control over the narrative? Messi fans and readers of this novel will have to wait to find out.
A taut, exquisite page-turner vibrating with existential distress and cumulative dread. Schweblin's English-language debut, translated by the eminently capable McDowell, plays out as a tense, sustained dialogue in an emergency clinic somewhere in the Argentinian countryside between a dying woman named Amanda and her dispassionate interlocutor, David, who, we quickly ascertain, is a child but seems to be neither her child nor any clear relation to her. At David's ever more insistent prompting, Amanda recounts a series of events from the apparently recent past, but as he pushes her to recall whatever trauma has landed her in her terminal state, a struggle for narrative control ensues. In a literary thriller of the highest order, Schweblin teases out the underlying anxieties of being vulnerable and loving vulnerable creatures and of being an inhabitant of a planet with an increasingly uncertain future. – Kirkus Reviews
Find it here, or on display at the IC!
ICELAND:
Tómas Jónsson: bestseller by Guðbergur Bergsson, translated by Lytton Smith.
Bergsson's main character is almost entirely dissimilar from the Icelandic national team, underdog darlings of the world after their unprecedented run at the 2016 Euros. Those who are already jaded about Iceland's status as the hipster pick of the World Cup can revel in this novel, which makes it easy to root against an Icelander.
Though "descended from the bravest, bluest-eyed Vikings," Tómas Jónsson doesn't strike much of a heroic figure; old and fast falling apart, hidden away in a basement flat, he spends his time filling the pages of composition books with reflections, sometimes aphoristic and sometimes stream-of-consciousness floods, on the things he has seen and done. Bergsson's novel has a Joycean quality to it, Finnegans Wake as much as Ulysses, with portraits of the artist as a man at various stages of life, all of them querulous. Nothing much happens on the surface of Bergsson's yarn, but underneath there's plenty of magma bubbling. -Kirkus Reviews
Find it here, or on display at the IC!
CROATIA:
Our Man in Iraq by Robert Perisic, translated by Will Firth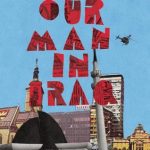 This sharp, incisive novel calls to mind the style of play made famous by Luka Modric and Ivan Rakitik–two of Croatia's better-known stars. Rivals in La Liga, the two players will come together this summer to hopefully slice their way out of the group stage, and into soccer history.
Toni is a journalist trying to keep himself and his relationship together in Croatia. Besides the general anxiety of having watched the "world fall apart" during the war, Toni has also recently sent his cousin, Boris, to Iraq on assignment for his newspaper. When Boris proves himself mentally unfit, Toni begins to file reports under Boris's name—ostensibly to save them both, a dubious decision that definitely won't hold. What's most compelling about Perisic's novel are the relentlessly insightful one-liners, offering poignant commentary on the unsettled day-to-day of a society trying to find its footing after devastating violence and in the throes of nascent capitalism. Overall, though, this smart, cutting book powerfully illustrates the horrible hangover of war. – Publisher's Weekly
Find it here, or on display at the IC!
NIGERIA:
Season of Crimson Blossoms by Abubakar Adam Ibrahim
The World Cup is a place for strange romances like Binta and Reza's, and soccer fans all over the world are falling in love with Nigeria, based partially on their gorgeous kits, and partially on their style of play.
Ibrahim's excellent first novel tells of the unlikely romance between a Muslim widow and a dope-dealing street tough amidst the troubles that each faces. When 55-year-old Binta Zubairu wakes to the smell of cockroaches, she knows that something terrible will happen to her; as the odor has always heralded disaster in the past. Her niece Fa'iza and granddaughter Ummi, who both live with her, are away at school when her home is robbed by a knife-wielding young man. Mysteriously, most of the stolen goods are returned a few days later and Binta's assailant appears to apologize. When Hassan Babale, known as Reza, returns a third time, the two are overcome by their inexplicable desire and thus begins an illicit romance. Throughout this tale set in the author's native Nigeria, current and past violence taints the lives of these characters seeking solace where they can find it. Each feels longing and loss and must contend with the forces of propriety and duty to family. – Publisher's Weekly
Find it here, or on display at the IC!