This summer, the Loyola Libraries are excited to bring you the World Cup of Books, an interactive program to encourage reading books from other countries. Show your support for your favorite team by reading books from and about their country!
Today's match-ups include England v Panama, Poland v Columbia, and Japan v Senegal.
England: White Teeth by Zadie Smith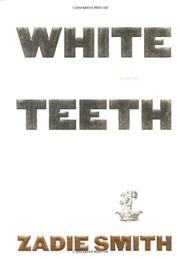 An impressively witty satirical first novel, London-set, chronicling the experiences of two eccentric multiracial families during the last half of the 20th century.

When Archie Jones's suicide attempt on New Year's Day 1975 is stymied by a finicky butcher (who frowns upon such things taking place in a car parked illegally in front of his establishment, especially when he's awaiting an early morning delivery), his life is changed forever. Lamenting the break up of his marriage, the distraught and disoriented Archie—a middle aged Brit who fancies himself in the direct-mail business but actually spends his life folding papers—then wanders into an end of the world party where he meets his next wife. Jamaican Clara Bowden is 19 to Archie's 47, at six feet tall she towers over him, and she's missing all her upper teeth, the result of a motorcycle mishap. Nonetheless, six weeks later the mismatched pair are married and living near Archie's WWII buddy Samad Iqbal, a Bengali Muslim. And so begins Smith's frenetic, riotous, unruly tale, which hops, skips, and jumps from one end of the century to the other while following the Jones and Iqbal broods. –Kirkus Review
Find here!
Panama: The Book of Unknown Americans by Cristina Henriquez [Panamanian American]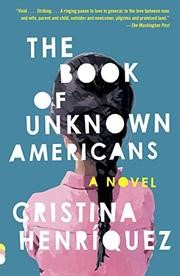 A family from Mexico settles in Delaware and strives to repair emotional and physical wounds in Henríquez's dramatic page-turner.

The author's third book of fiction (Come Together, Fall Apart, 2006; The World in Half, 2009) opens with the arrival of Arturo and Alma Rivera, who have brought their teenage daughter, Maribel, to the U.S. in the hope of helping her recover from a head injury she sustained in a fall. Their neighbors Rafael and Celia Toro came from Panama years earlier, and their teenage son, Mayor, takes quickly to Maribel. The pair's relationship is prone to gossip and misinterpretation: People think Maribel is dumber than she is and that Mayor is more predatory than he is. In this way, Henríquez suggests, they represent the immigrant experience in miniature. The novel alternates narrators among members of the Rivera and Toro families, as well as other immigrant neighbors, and their stories stress that their individual experiences can't be reduced to types or statistics; the shorter interludes have the realist detail, candor and potency of oral history. –Kirkus Review
Find it here!
Poland: Collected stories, Bruno Schulz 1892-1942, author. Madeline G. Levine translator.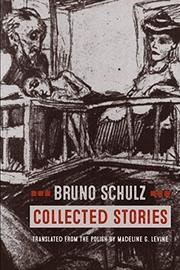 Omnibus edition of the beguiling, sometimes-unsettling fiction of the great Polish-Jewish writer Schulz, an early victim of the Holocaust.

Schulz has been translated into English since the early 1960s, with his book Sanitarium Under the Sign of the Hourglass included in Philip Roth's series of Eastern European writers for Penguin. That book is translated afresh and included here along with the collection of short fiction previously issued in the U.S. as Street of Crocodiles, here presented under its original title as Cinnamon Shops. The latter title is emblematic; says the narrator, "I call them cinnamon shops because they are paneled with dark, cinnamon-colored wainscoting," but one has the sense that the shops are so-called because cinnamon would have been an exotic import from some distant outside that magically appeared in a city center made up of strange houses with endless interiors to explore, even if the exterior might be a "market square…swept clean of dust by hot winds, like a biblical desert." –Kirkus Review
Find it here, or at the IC display!
Colombia: The Armies by Evelio Rosero, translated Anne McLean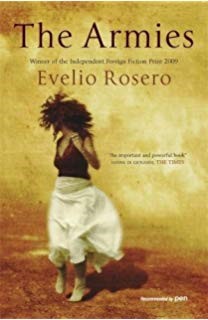 In Evelio Rosero's spare novel The Armies, another ancient man is faced with a cruel mob, but there will be no epiphanic recognition to disperse it. The Armies, the first of Rosero's novels to be translated into English, describes the old age of Ismael Pasos, an elderly retired teacher who lives in the Colombian village of San José and has a penchant for voyeurism. In his retirement, Ismael has realized his personal version of Eden by looking over the wall at the beautiful neighbor suntanning in the nude. It is clear from the outset that all that matters to Ismael is to admire women.—the Quarterly Conversation
Find it here, or at the IC display!
Japan: The Nakano Thrift Shop by Hiromi Kawakami, translated by Allison Markin Powell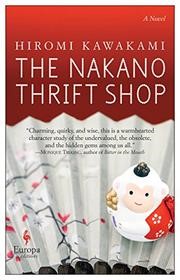 Kawakami (Strange Weather in Tokyo, 2014, etc.) writes of Hitomi, a naïve cashier at the Nakano Thrift Shop, who falls for her co-worker, Takeo. "People scare me," confides Takeo, who wants companionship with Hitomi but nothing more. Though Hitomi and Takeo find friendship on the common ground of Mr. Nakano's unusual shop, Takeo is taciturn and reluctant; he's uninterested in sex. (Their boss, Mr. Nakano, on the other hand, openly discusses his sexual exploits, multiple marriages and trips to visit "the Bank"—his mistress—to the chagrin of his employees.) Frustrated by Takeo's reticence and lack of attention, Hitomi visits Mr. Nakano's sister, Masayo, for advice. Masayo, who is in her 50s, attempts to explain to Hitomi how nobody can be taken for granted. "When I haven't heard from someone for a while, the first thing that occurs to me is that they might have just keeled over. This was what Masayo had murmured when Takeo hadn't been answering my calls," Hitomi recalls. Masayo's words prove to be prescient. Several items hint at the greater significance of Nakano's thrift store, including an old set of photographs and an antique celadon bowl that's cursed by a breakup. –Kirkus Review
Find it here, or at the IC display!