This summer, the Loyola Libraries are excited to bring you the World Cup of Books, an interactive program to encouraging reading books from other countries. Show your support for your favorite team by reading books from and about their country!
Today's match-ups include Uruguay v Russia, Saudi Arabia v Egypt, Iran v Portugal, and Spain v Morocco
Uruguay:
Fable of an inconsolable man by Javier Etchevarren, translated by Jesse Lee Kercheval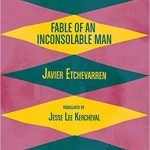 This book of poetry sounds the way soccer fans know Uruguay can (and perhaps haven't yet) play: fluid and incisive, like a counterattack from Cavani and Suarez. Here's to hoping we'll see more of it in the round of 16.
If the abyss before birth had a voice, it would sound like Javier Etchevarren's brutally earnest poetry. In fable of an inconsolable man, Etchevarren moves the reader painstakingly through a life of abandonment & abandon, alienation & abuse, coupled with strength, imagination, & a joyous love for the power of language. Jesse Lee Kercheval's intimate translations of Etchevarren's poetry brings this rapturous fable of pain and discovery to English readers in a book that is sure to be celebrated. -Action Books
Request it here or grab it from the IC Display
Russia:
Crime and Punishment by Fyodor Dostoyevsky, translated by Michael R. Katz
Just as Russia have had a surprising resurgence in this tournament, so too does Dostoyevsky's classic novel in this gorgeous new translation.
Acclaimed translator Michael R. Katz breathes fresh life into this ageless classic in a sparkling new translation, with novel insights into the linguistic richness, subtle tones, and cunning humor of Dostoevsky's magnum opus. Embracing the complex linguistic blend inherent in modern literary Russian that has provided an exceptionally fertile source of images and diction for Russian writers since the time of Pushkin, Katz recaptures the richness of tone and register of the novel's most poignant and significant passages. Sensitive to this linguistic mosaic, Katz ably recreates the feeling of the original Russian for the English reader, allowing the text to evoke the same stirring emotional responses as the author intended. -Amazon
Request it here or grab it from the Lewis Display
Saudi Arabia:
Fatma: A Novel of Arabia by Raja Alem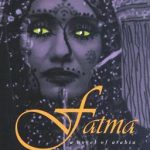 A 'unique fever dream' seems appropriate for Saudi Arabia's final match in the group stage.
Dreams, myths, and prophecies figure prominently in this elegant and eerie tale—an unusual collaboration between the Saudi Arabian woman who wrote it in English and the American cinematographer whose revision of her manuscript thus is, and isn't, literally a "translation." It's a story of transformation and empowerment: that of a naïve village girl married to a snake-handler, who is bitten by one of his creatures, and thereafter becomes one of them. A unique fever dream. -Kirkus Review
Request it here or grab it from the IC Display
Egypt:
Revolution 2.0 by Wael Ghoniem
Egypt are exiting the World Cup after this match, and after a disappointing run of games following the injury to their star player before the tournament. However, it seems fitting to send them off with a book which concerns the revolution and change which have taken place within the country in the past decade.
Wael Ghonim used to be a man unwilling to publicly criticise the Egyptian regime. Like many, he was silenced by the fear of reprisals. But in January 2011 Wael decided he had seen too much oppression go unchallenged and started a Facebook page calling for the people to protest. It became a rallying-point for revolution and Egyptians took to the streets, while Wael was held by security forces for a horrifying 11 days. Revolution 2.0 is a unique insider's story from the heart of the Egyptian Spring. -Amazon
Request it here or grab it from the IC Display
Iran:
Touba and the Meaning of Night by Shahrnush Parsipur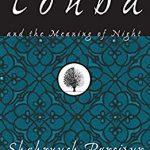 Like the titular character, Iran have shocked with the audacity of their play, and the creativity of their tactics.
After her father's death, fourteen-year-old Touba proposes to a fifty-two-year-old relative in order to ensure her family's financial security. Intimidated by her outspoken nature, Touba's husband soon divorces her. She marries again, this time to a prince with whom she experiences tenderness and physical passion and has four children—but he proves unfaithful and unreliable. From a distinctly Iranian viewpoint, Tuba and the Meaning of Night explores the ongoing tensions between rationalism and mysticism, tradition and modernity, male dominance and female will. -Amazon
Request it here or grab it from the Lewis Main Stacks
Portugal:
The natural order of things by António Lobo Antunes, translated by Richard Zenith
For Portugal's final game in the group, we have a translation of one of Portugal's most famous literary sons–a fitting match for Portugal's most famous footballing son, Cristiano Ronaldo, who has been dominant in this tournament.
António Lobo Antunes's novels have earned him international recognition as a literary master – called "the foremost Portuguese novelist" by Newsday, "without doubt the greatest Portuguese writer now living" by Le Monde. Richly textured and multivocal, The Natural Order of Things is a tale of two families and the secrets that bind them. Rife with images of startling beauty, [the novel] attains the brilliance of Elias Canetti and Nikolai Gogol, entwining the voices and memories of its characters in a tragicomic portrait of a disintegrating society. -Grove Atlantic
Request it here or grab it from the Cudahy Main Stacks
Spain:
Poet in Spain by Federico García Lorca, Translated by Sarah Arvio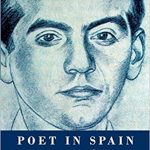 When the Spanish National Team fired their coach just two days before the World Cup began, many predicted Spain wouldn't be able to endure the drama and would struggle in their early matches. A high-scoring draw and a decisive win have proven the Spanish spirit, which is so alive in Garcia Lorca's poetry.
The fluid and mesmeric lines of these new translations bring us closer than ever to the talismanic perfection of the great García Lorca: Poet in Spain invokes the "wild, innate, local surrealism" of the Spanish voice, in moonlit poems of love and death set among poplars, rivers, low hills, and high sierras. Arvio's ample and rhythmically rich offering includes, among other essential works, the folkloric yet modernist Gypsy Ballads, the plaintive flamenco Poem of the Cante Jondo, and the turbulent and beautiful Dark Love Sonnets–addressed to Lorca's homosexual lover–which Lorca was revising at the time of his brutal political murder by Fascist forces in the early days of the Spanish Civil War. -Penguin
Request it here or grab it from the IC Display
Morocco:
For Bread Alone by Mohamed Choukri (Author) and Paul Bowles (Translator)
As the group stage comes to a close, we've selected several classics for this post, but none so heart-wrenching as 'For Bread Alone.' It's been a tough tournament for Morocco, but fans of the club can find comfort in the poetry of this memoir, just as its author did.
"A true story of human desperation, shattering in its impact."—Tennessee Williams
Driven by famine from their home in the Rif, Mohamed's family walks to Tangiers in search of a better life. But his father is unable to find work and grows violent. Mohamed learns how to charm and steal. During a short spell in a filthy Moroccan jail, a fellow inmate kindles his life-altering love of poetry. -Abe Books
Request it here or grab it from the IC Display
Have you read any of these books, or a book from another country participating in the 2018 World Cup? Add a review of a book from a participating nation to our bracket here! You can also fill out our quick form here, and we'll add your review to the bracket board. Your review may appear in a future blog post!