This summer, the Loyola Libraries are excited to bring you the World Cup of Books, an interactive program to encourage reading books from other countries. Show your support for your favorite team by reading books from and about their country!
Today's round of 16 match-ups include France v Argentina and Uruguay v. Portugal
France: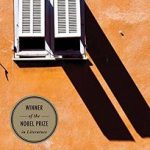 Sundays in August by Patrick Modiano, translated by Damion Searls
Nobel Prize–winner Modiano (Suspended Sentences) does more with less in this subtle and haunting noir. He places the reader in uncertain terrain from the outset, as his unnamed narrator has an unexpected encounter in Nice with a man he hates and hasn't seen in seven years, Frédéric Villecourt. Villecourt is now selling coats and jackets on the street, and the pair have an enigmatic conversation about a woman named Sylvia, who lied to the narrator about having married Villecourt. Flashbacks incrementally reveal something of the narrator's past with Sylvia and their attempts to sell a diamond necklace known as the Southern Cross that they somehow got hold of. Modiano makes the reader work to put the puzzle pieces in order, while maintaining a convincing atmosphere of tension and dread. –Kirkus Review
Find it here, or grab it from the IC Display
Argentina: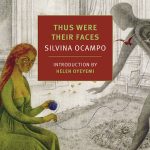 Thus Were Their Faces: Stories by Ocampo Silvana, translated by Daniel Balderston
Thus Were Their Faces offers a comprehensive selection of the short fiction of Silvina Ocampo, undoubtedly one of the twentieth century's great masters of the story and the novella. Here are tales of doubles and impostors, angels and demons, a marble statue of a winged horse that speaks, a beautiful seer who writes the autobiography of her own death, a lapdog who records the dreams of an old woman, a suicidal romance, and much else that is incredible, mad, sublime, and delicious. -NYRB
Find it here, or grab it from the Cudahy Main Stacks
Uruguay: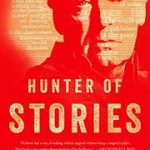 Hunter of Stories by Eduardo Galeano, translated by Mark Fried
"Writing is tiring, but it consoles me." These are among the last words written by Galeano Fried, his longtime translator, writes in a note that the author possessed a "habitual optimism about the human condition" and an "eternal pessimism about the course of civilization." For legions of soccer fanatics around the world, Galeano was known for his magisterial Soccer in Sun and Shadow. For many others, he was known for his unrelenting and indefatigable leftist critiques of historical colonialism in the Americas, dictatorships, political evils, and social injustice "in the eternal battle of indignation against indignity." These pieces, more rueful and reflective and less strident than his earlier writings, still reveal a man who will not sit by when he witnesses people "turning the world into an immense lunatic asylum and an overcrowded cemetery." –Kirkus Review
Find it here, or grab it from the Lewis Display
Portugal: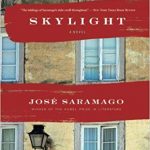 Skylight: A Novel by José Saramago, translated by Margaret Jull Costa
Lisbon, late 1940s. The inhabitants of a faded apartment building are struggling to make ends meet: Silvio the cobbler and his wife take in a disaffected young lodger; Dona Lídia, a retired prostitute, is kept by a businessman with a roving eye. Humble salesman Emilio's Spanish wife is in a permanent rage; beautiful Claudinha's boss lusts for her; Justina and her womanizer husband live at war with each other. Happy marriages, abusive relationships, jealousy, gossip, love—Skylight is a portrait of ordinary people painted by the master of the quotidian, a great observer of the immense beauty and profound hardship of the modern world. -Amazon
Find it here, or grab it from the Cudahy Main Stacks
Have you read any of these books, or a book from another country participating in the 2018 World Cup? Add a review of a book from a participating nation to our bracket here! You can also fill out our quick form here, and we'll add your review to the bracket board. Your review may appear in a future blog post!