This summer, the Loyola Libraries are excited to bring you the World Cup of Books, an interactive program to encourage reading books from other countries. Show your support for your favorite team by reading books from and about their country!
Today's round of 16 match-ups include Brazil v Mexico and Belgium v Japan
Brazil: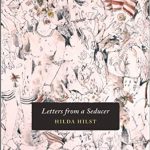 Letters from a Seducer by Hilda Hilst, translated by John Keene
In Letters from a Seducer, Hilst describes the everyday life of Karl, a wealthy, erudite, and amoral man who seeks an answer to his incomprehension of life through sex. Karl writes and sends twenty provocative letters to Cordelia, his chaste sister. The letters' text becomes intertwined with the life of the poet Stamatius, who finds Karl's letters in the trash. It quickly dawns upon the reader that both men are in fact the same person albeit at different points of time and circumstance. This mirror play is the guiding trope for a uniquely grand work. -Amazon
Request it here, or grab it from the Cudahy Main Stacks
Mexico: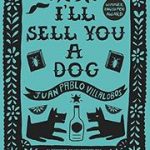 I'll Sell You a Dog by Juan Pablo Villalobos, translated by Rosalind Harvey
A novel of retirement, regret, and revolution in Mexico City.
Teo, short for Teodoro, which may or may not be his real name, lives in an old, broken-down building where the cockroaches run rampant. Teo is approaching 80. Every day he drinks. He drinks either in the bar on the corner; with the greengrocer, Juliet, whom he calls Juliette; or in his room, with a Mormon missionary named Willem (whom he calls Villem) or with a young revolutionary named Mao, who may not be a revolutionary and may not be named Mao. Teo either keeps track of his drinks, or he loses count. He carries on an ever escalating battle with the "literary salon" that meets on the first floor of his building. When the salon kidnaps Teo's Aesthetic Theory, he takes revenge on their bulky copies of In Search of Lost Time. Throughout this lark of a novel, there are many appearances by dogs, some of whom die, ignominiously, by strangling, some of whom are sold, illegally, as taco meat, and some of whom roam the streets in lonely, mangy packs. A wry, sardonic romp made even more vibrant by its various satires and absurdities. -Kirkus Review
Request it here, or grab it from the Cudahy Main Stacks
Belgium: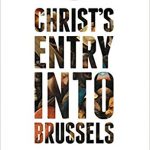 Christ's Entry into Brussels by Dimitri Verhulst, translated by David Colmer
It is announced that Jesus Christ is to visit Belgium in a few weeks time, on its national day, the 21st of July. Coincidentally, our narrator's mother dies and his marriage ends. Feeling very low, and fluctuating between resentment, irony and cynicism, he reports on the events and on the behaviour of his compatriots. The authorities squabble about how to receive Christ. They find an eleven-year-old girl in the asylum seekers' centre to act as Christ's Aramaic interpreter (Arabic, Aramaic, it's practically the same, right?). Neighbours resolve ancient feuds and communities gather together to confess and forgive en masse, no matter the depravity of the crime. As the date draws near, the whole city brightens up – there's never been a nicer time to have a Second Coming. With his bizarre imaginings, harsh criticisms and stylistic verve, he exposes an embarrassing reality, which often makes you laugh conspiratorially, and then cry. -Amazon
Find it here, or grab it from the Cudahy Main Stacks
Japan: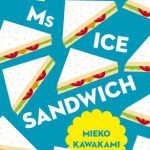 Ms. Ice Sandwich by Mieko Kawakami, translated by Louise Heal Kawai
The novella follows an awkward and lonely young boy, and charts his obsession with the titular character, a woman who works in the sandwich concession of his local supermarket. She has an unusual appearance, the result, we are told, of cosmetic surgery. Her nickname derives from the color of the makeup she uses on her eyelids — a sharp blue reminiscent of a type of popsicle. During the holidays, the boy buys an egg sandwich from her everyday just so he can see her. The wider world is seen only in glimpses: His father is dead, his mother distant, his grandmother is ill, his classmates faceless. Even "Ms Ice Sandwich" is more of an imagined entity. It is only Tutti, an independent girl in his class, who creates her own space in his reality. She pushes him to grow and gives him confidence. The book is a snapshot of the moment when a child takes a big step toward adulthood, an impressionistic, character-driven work where "what" is secondary to "how," a premise that should always be the aim of great literature. –Japan Times
Request it here, or grab it from the IC Display
Have you read any of these books, or a book from another country participating in the 2018 World Cup? Add a review of a book from a participating nation to our bracket here! You can also fill out our quick form here, and we'll add your review to the bracket board. Your review may appear in a future blog post!