This summer, the Loyola Libraries are excited to bring you the World Cup of Books, an interactive program to encourage reading books from other countries. Show your support for your favorite team by reading books from and about their country!
Today's round 16 match-ups include Sweden v Switzerland and Colombia v England.
Sweden:
After the Fire by Henning Mankell, translated by Marlaine Delargy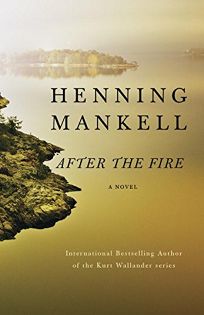 On a rocky, remote private island in a Swedish archipelago, 70-year-old Fredrik Welin wakes to a searing light. He stumbles outside, recovering only a raincoat and two left boots on the way, and watches helplessly as his house burns to its foundations. This final novel from Mankell (the Kurt Wallander series), posthumously published in a stunning English translation, questions what happens to a person who has lost everything—and who considers himself too old to rebuild. Fredrik hardly has time to grieve the memories that burned along with the house's contents; when investigators arrive to inspect the smoking ruins, they discover clear signs of arson. Could it be insurance fraud? Or does the responsibility lie with one of Fredrik's neighbors, whom he's known for years and who showed up in their boats to battle the flames? And how will Fredrik's daughter—pregnant and harboring secrets of her own—react to the loss of her inheritance? Mankell's understated yet thrilling use of language brings both the rugged scenery and Fredrik's deep-rooted loneliness to life. It's a skillfully told, exquisitely structured story filled with sharp insights into human nature and unflinching examinations of the complex relationships to which people bind themselves in order to feel a little bit less alone.—Publishers Weekly
Find it here!
Switzerland:
One Hundred Days by Lukas Barfuss, translated by Tess Lewis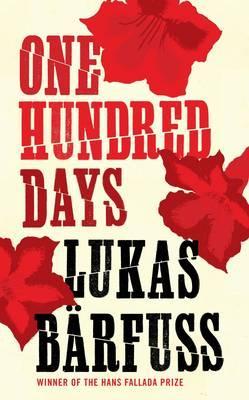 As snow falls outside his home in the Jura mountains, the Swiss former aid worker David Hohl – tells an old school friend how he witnessed the massacres in Kigali. A young idealist, David arrives in Rwanda in 1990 to work for the Swiss Agency for Development and Cooperation. He finds a life of postcolonial privilege and boredom, inhabited by expats who know little about Rwandans and cannot be bothered to learn the local language. Relief from boredom comes with civil war, David watches with excitement as troops march through Kigali; Agathe, the cosmopolitan Rwandan woman he has haplessly been courting, finally succumbs to his advances. But who is Agathe? Is she a Europeanised student, a daughter of African farmers, locked in an eternal struggle with nature, or is she a militant Hutu inciting murder from the back of a flatbed truck? And what is David's own role in the genocide?—Good Reads
Find it here, or on display in the IC.
Colombia:
One Hundred Years of Solitude by Gabriel Garcia Marquez, translated by Michael Wood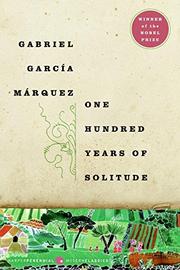 Those (guessably not the general reader) who do not find the labyrinthine configurations of Senor Garcia-Marquez' mighty myth impregnable, and at times interminable, will be rewarded by this story of one hundred years and six generations in the peaceful, primal and ageless world of Macondo. This is where his earlier No One Writes to the Colonel and Other Stories (1968) took place and it also features the same Buendia clan and its Colonel, a figure of dauntless energy and pride and stamina who carries on 32 small wars and fathers 17 sons by 17 wives. The Buendias are, for more direct purposes of identification, deliberately inseparable by name (and impulse—incest abounds) in spite of the helpful family tree frontispiece. At a rough count there are four Arcadios from the sire Jose Arcadio and six Aurelianos, including a pair of twins. Perhaps it does not matter since they all share to a degree the stubborn simplicity and outsized contours of comic folk characters. But if Senor Garcia-Marquez' book is fable, it is also satire with some of the fanciful giantism of earlier proponents (cf. the sections on war or government and the finally perceived "emptiness' of the former). For a time the Buendias remain untouched in their innocent world and are stunningly surprised by the artifacts of civilization which reach them—ice or false teeth. And even though they are afraid of a horrible precedent (a child born with a pig's tail) they pursue their closely inbred ways. But the incursions from elsewhere and above persist: there's the early plague of insomnia to the later four year, eleven month, two day rain. In the beginning so full of life, the Buendias give way to death and dispersion, and the last scenes of great-great-great-grandmother Ursula, living in the somnolent margins of memory, have great pathos. "Time passes. That's how it goes, but not so much" is a byword of the Buendias. Those who pass time with the Senor will find this a luxuriant, splendid and spirited conception.—Kirkus Review
Find it here, or in the Cudahy Main Stacks.
England: The Mermaid and Mrs Hancock by Imogen Hermes Gowar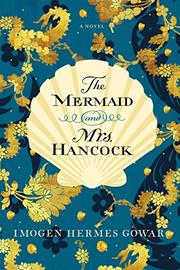 In this rollicking Georgian romp, a courtesan and a merchant make an unlikely pair as they navigate the grand palaces and back alleys of London society.

Jonah Hancock, the "merchant son of a merchant's son," has made his fortune by being sensible. But when the captain of one of his vessels trades everything for a mermaid specimen, "brown and wizened like an apple forgotten at the bottom of the barrel," Hancock fears his fortune is lost forever. His luck changes when the mermaid piques the interest of Mrs. Chappell, the elderly madam of London's "celebrated Temple of Venus." Well-versed in the appetites of rich men, Mrs. Chappell debuts the mermaid in a pornographic burlesque show that would make HBO executives blush. There, Hancock is brought into the orbit of Angelica Neal, a beautiful but capricious courtesan teetering on the edge of financial ruin. The two make an unlikely couple, but Angelica's debts require payment, so a marriage is at last proposed. Gowar's debut is rich in detail, with a plot that unfolds like a luxurious carriage ride through the country. Though the story is set in the 1780s, during the reign of King George III, the novel calls to mind 19th-century masters like Dickens and Eliot, who relished the way character can drive and reverse plot.—Kirkus Review
Find it here, or in the Cudahy Main Stacks.