This summer, the Loyola Libraries are excited to bring you the World Cup of Books, an interactive program to encourage reading books from other countries. Show your support for your favorite team by reading books from and about their country!
Today's semi final match-up is France v Belgium.
France:
Based on a true story by Delphine de Vigan, translated by George Miller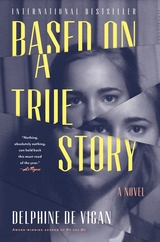 Overwhelmed by the huge success of her latest novel, exhausted and suffering from a crippling inability to write, Delphine meets L., who embodies everything Delphine has always secretly admired; she is a glittering image of feminine sophistication and spontaneity and she has an uncanny knack of always saying the right thing. Unusually intuitive, L. senses Delphine's vulnerability and slowly but deliberately carves herself a niche in the writer's life. However, as L. makes herself indispensable to Delphine, the intensity of this unexpected friendship manifests itself in increasingly sinister ways. As their lives become more and more entwined, L. threatens Delphine's identity, both as a writer and as an individual.

This sophisticated psychological thriller skillfully blurs the line between fact and fiction, reality and artifice. Delphine de Vigan has crafted a terrifying, insidious, metafictional thriller; a haunting vision of seduction and betrayal; a book which in its hungering for truth implicates the reader, too-even as it holds us in its thrall.–Bloomsbury
Request it here, or grab it from the Cudahy Main Stacks.

Belgium:
The sage of Waterloo: a tale by Leona Francombe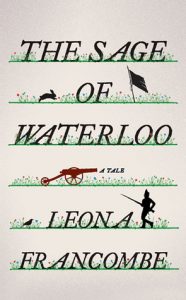 The extraordinary debut of a classical pianist turned novelist, The Sage of Waterloo is a playful retelling of a key turning point in human history and a slyly profound reflection on our place in the world. William is a white rabbit living at Hougoumont, the historic farm on the site of the Battle of Waterloo. Under the tutelage of his grandmother Old Lavender, William attunes himself to the echoes and ghosts of the battle, and through a series of adventures he comes to recognize how deeply what happened at Waterloo two hundred years before continues to reverberate. Nature, as Old Lavender says, never truly recovers from human cataclysms. Brimming with the wonder and narrative power of Andrea Barrett or Anthony Doerr and full of vivid insights about Napoleon, Wellington, and the battle itself, The Sage of Waterloo is a beguiling tale of fate, human folly, and the wisdom of the natural world."—Goodreads
Request it here, or grab it from the Cudahy Main Stacks.
Have you read any of these books, or a book from another country participating in the 2018 World Cup? Add a review of a book from a participating nation to our bracket here! You can also fill out our quick form here, and we'll add your review to the bracket board. Your review may appear in a future blog post!