This summer, the Loyola Libraries are excited to bring you the World Cup of Books, an interactive program to encourage reading books from other countries. Show your support for your favorite team by reading books from and about their country!
Today's third place play-off is Belgium v England.
Belgium:
Running away by Jean-Philippe Toussaint, translated by Matthew B Smith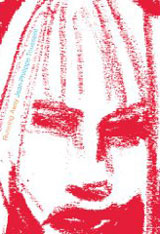 Set in China and the Mediterranean, this off-kilter novel from Toussaint (Camera ) explores the incommunicable experiences that alienate lovers. An unnamed narrator leaves France to spend a few weeks in China, where his lover, Marie, has real estate investments of a possibly illicit nature. Arriving in Shanghai, he is greeted by a business associate of Marie who later takes him to an art gallery, where he meets Li Qi, a Chinese woman with whom he establishes an immediate erotic relationship. She invites him on a trip to Beijing, and their attempt at sex—in the train bathroom—is interrupted by a call on his cellphone from Marie; her father has suddenly died. Bewildering experiences—including a high-speed motorcycle escape—follow, concluding in Elba, where Marie's father's funeral is being held. The juxtaposition of locales creates an intriguing dissonance, with Toussaint structuring his unconventional plot around climactic moments. His obsessive description, while sometimes beautiful, grows tiresome, and he occasionally lapses into purple prose. But with all its flaws, this remains a thought-provoking attempt and deserves attention from readers interested in experimental fiction.—Publishers Weekly
Request it here, or find it in the Cudahy Main Stacks!

England:
The Queen of Bloody Everything by Joanna Nadin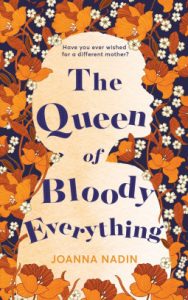 Dido Sylvia Jones is six years and twenty-seven days old when she moves from London squat to suburban Essex and promptly falls in love with Tom Trevelyan, the boy next door. It's not just Tom that Dido falls for, though: it's also his precocious sister, Harry, and their fastidious, controlling mother, Angela. Because Angela is everything that Edie—Dido's own mother—is not. And the Trevelyans are exactly the kind of family Dido dreams of: Normal.

Dido wants to be normal more than anything else in the world. But it's the very thing that Edie can never be, as Dido—and the Trevelyans, including Dido's beloved Tom—will eventually learn the hard way.

Like the very best families, Joanna Nadin's The Queen of Bloody Everything is funny, warm, tender and heartbreaking in equal measure. Part love story, it's ultimately about mothers and daughters: about realizing, however long it takes, that family might be what you make it, but you can't change where you come from.—Good Reads
Request it here, or grab it from the Cudahy Main Stacks!
Have you read any of these books, or a book from another country participating in the 2018 World Cup? Add a review of a book from a participating nation to our bracket here! You can also fill out our quick form here, and we'll add your review to the bracket board. Your review may appear in a future blog post!