During the month of December, Loyola Libraries staff make lists and check them twice. What are these lists about? Anything! You can look at past years' lists here, and stay tuned for more lists all month long!
For me and the artists on this list 2018 was the year of being unapologetic- unapologetically female, unapologetically Black, unapologetically queer, unapologetically angry. The music that resonated with me in this, what feels like our darkest of times, were songs of triumph, of pain, of survival and of history. The songs on this list imagine a better world where we can and will live our best lives, they speak truth to power by reminding you that we "owe you nothing," and if you can't handle it they tell you to "GTFO." The music presented here is kinetic, abstract, introspective; there are examples of a return to form (Metric, Dido), cinematic ruminations (Monáe's "emotion picture", Yorke's "Suspiria"), and DIY dance parties (ionnalee, SSION). This was my 2018.
Top 10 Albums:
1. Janelle Monáe: "Dirty Computer"
• Top Tracks: "Crazy, Classic, Life", "Django Jane", "Don't Judge Me"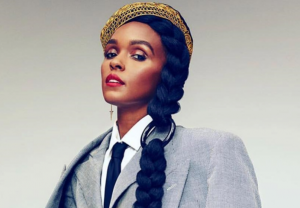 2. ionnalee: "Everyone Afraid to Be Forgotten"
• Top Tracks: "Simmer Down", "Samaritan", "Temple"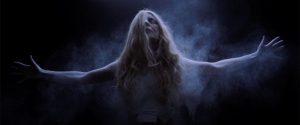 3. Metric: "Art of Doubt"
• Top Tracks: "Risk", "No Lights on the Horizon", "Dressed to Suppress"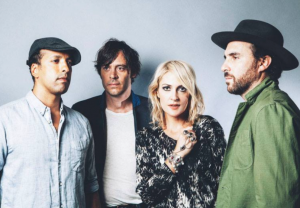 4. Sevdaliza: "The Calling EP"
• Top Tracks: "Soothsayer", "Soul Syncable", "Human Nature"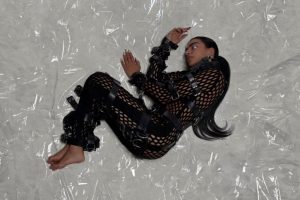 5. Seinabo Sey: "I'm a Dream"
• Top Tracks: "I Owe You Nothing", "Breathe", "Remember"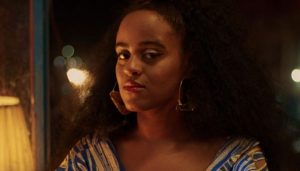 6. Kimbra: "Primal Heart"
• Top Tracks: "The Good War", "Black Sky", "Human"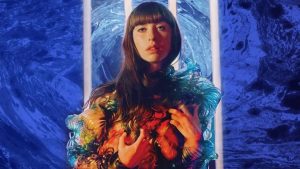 7. SSION: "O"
• Top Tracks: "At Least the Sky is Blue", "Comeback", "Heaven Is My Thing Again"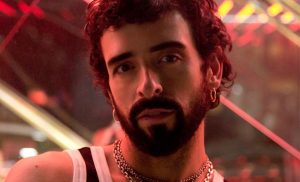 8. Mitski: "Be the Cowboy"
• Top Tracks: "Geyser", "Remember My Name", "Washing Machine Heart"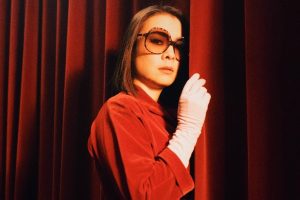 9. Leikeli47: "Acrylic"
• Top Tracks: "Tic Boom", "Post That", "Roll Call"

10. Neko Case: "Hell-On"
• Top Tracks: "Oracle of the Maritime", "Last Lion of Albion", "Hell-On"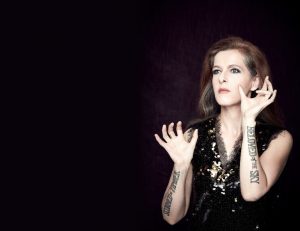 Essential Tracks (not on the listed albums):
• Mariah Carey: "GTFO"
• Dido: "Hurricanes"
• My Brightest Diamond: "Another Chance"
• Grimes: "We Appreciate Power"
• John Grant: "Love is Magic"
• Yaeji: "One More"
• Shaun Ross: "Chrysalis"
• Gorillaz: "Fire Flies"
• Father John Misty: "Just Dumb Enough to Try"
• Roisin Murphy: "Jacuzzi Rollercoaster"
• Hibou: "Fall Into"
• Thom Yorke: "Suspirium"
• Cari Cari: "Nothing's Older Than Yesterday"
• Rituals of Mine: "No Time to Go Numb"
• Tunde Olaniran: "Stranger"
• Christine and the Queens: "Machin-chose"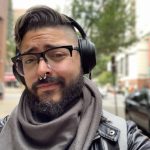 James is your Media Services Librarian at Loyola where he collects all of the DVDs and streaming videos for your viewing pleasure. When he's not doing that he's busy recording a podcast that looks at film through a Queer lens, volunteering to build exhibits for the Gerber/Hart Library & Archives, swimming, and getting into long conversations about privilege, film, and why Cate Blanchett deserves to ascend to her rightful place as ruler of the universe.