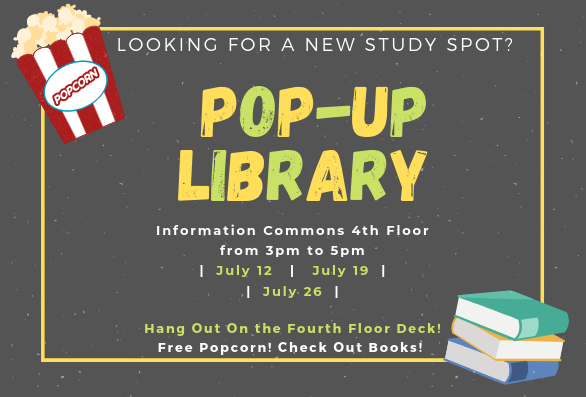 From 3:00pm to 5:00pm on Fridays in July @ Information Commons 4th Floor
July 12 | July 19 | July 26
Looking for a new study space? Need a new book to read but not sure what to grab? Just want a change of scenery this summer?
Join us for Pop-Up Library hours on the 4th floor of the Information Commons. Grab some free popcorn, take a selfie on the deck of the IC overlooking Lake Michigan, and grab a great book from our remote check-out!
Did we mention the deck? It's pretty cool–but don't take our word for it. Come check it out for yourself!