During the month of December, Loyola Libraries staff make lists and check them twice. What are these lists about? Anything! You can look at past years' lists here and stay tuned for more lists!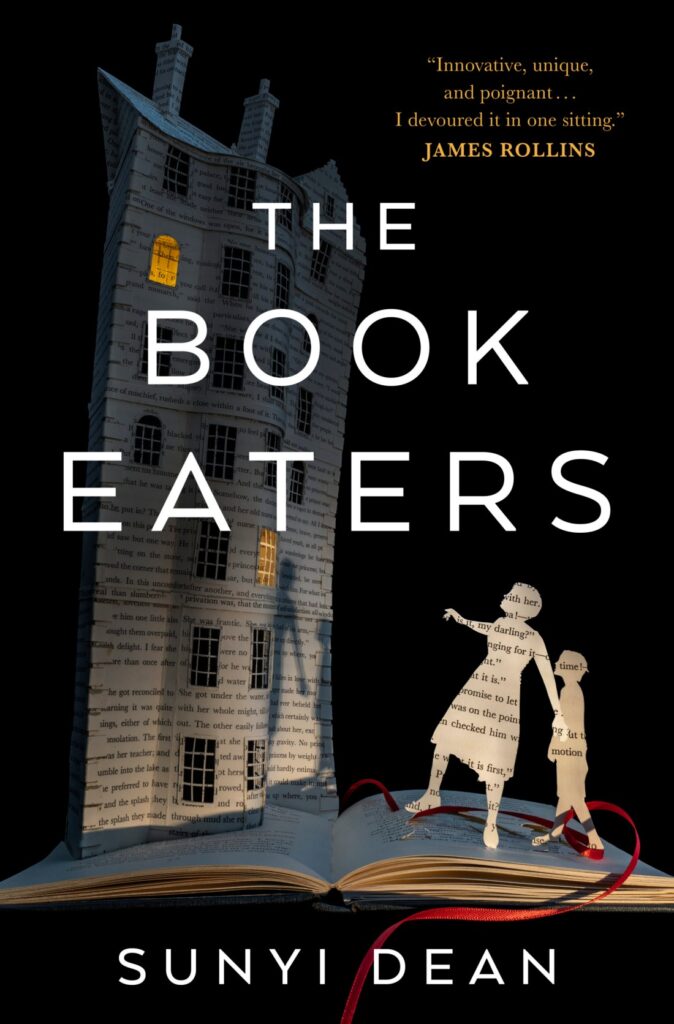 The Book Eaters by Sunyi Dean
Once I tasted the first few pages of this novel, I wanted to devour the entire thing at once. A wronged mother lashes out at the cruel world around her with unflinching vengeance as a story both fairy tale retelling and Handmaid's Tale-esque alternate reality sucked me in from beginning to end. My heart ached for Devon, her children, and the few friends who helped her along the way. The many twists and turns in this story kept me captivated and always guessing, never sure what new trial would be faced by our heroine, or who I should even trust.

This book of motherhood, abuse, princesses, monsters, adventure, and consistent queer representation all wrapped up in a subtle sci-fi bow is easily one of my favorite books this year. Delicious.
In The Book Eaters, Devon and the rest of her kind subsist on human knowledge. Most survive by eating books, while others crave human minds. When Devon finds herself not only forced to reproduce to keep her species alive but also to give up her children early in their lives, she fights back against the traditions of the book eater world and finds herself on a mission to undermine their entire, centuries-long way of life.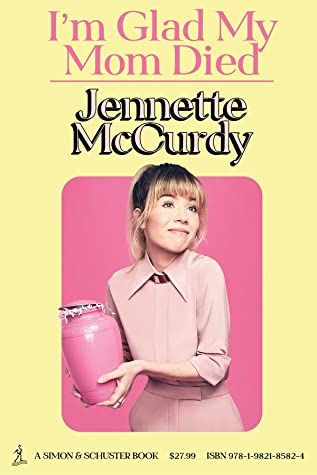 I'm Glad My Mom Died by Jennette McCurdy
Jennette McCurdy went to her first acting audition at age six. Willing to do anything to please her mother, Jennette let herself be dragged to more and more auditions and eventually acting jobs. Soon, though, her mother was making her do more than just act- Jennette was hardly allowed to eat, had to be weighed multiple times per day, and was getting her hair dyed, her lashes tinted, and more before she was even a teenager.
While her mother's dream for her eventually came true and Jennette became a young television star, Jennette herself developed eating disorders, addictions, anxiety, and shame. This book follows all this as well as Jennette's mother's battle with cancer, from which she ultimately dies. After her mother's death, Jennette quits acting, begins therapy, and tries to come to terms with what her childhood was really like.
Wow. This was funny and terrifying and sad and hopeful. I highly recommend the audiobook because it's read by Jennette herself, and that definitely enhanced the experience of hearing her story as a child star, victim, addict, etc. This is a beautiful, well-rounded memoir that the author should be extremely proud of. This was also a difficult read, but it's worth hearing Jennette's story in her own words, and her own voice, finally.
TW: eating disorders, mental abuse, physical abuse, emotional abuse, sexualization of minors, alcoholism, body dysmorphia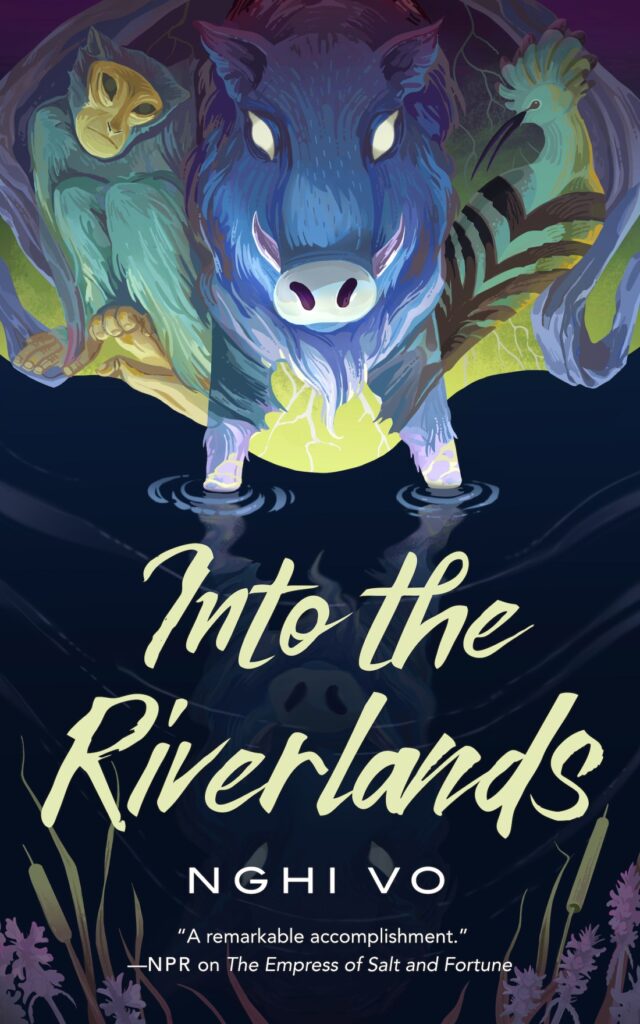 Into the Riverlands by Nghi Vo
In this third book in the Singing Hills Cycle (a series which can be read out of order), the wandering cleric Chih travels to the river lands to record more tales of oral history. While on the road, Chih meets and decides to travel with a pair of young women and an older couple, all of whom are more than they seem. As their travels suddenly become affected by an ancient feud in the region, Chih realizes that they may have stumbled upon a great story in need of recording, and their most dangerous assignment yet.
The Singing Hills Cycle is an incredible series of novellas to begin with, but I think this installment is my favorite one so far. The cleric Chih, along with Almost Brilliant, their talking bird with a limitless memory, is tasked with recording as many stories as possible to be preserved forever. This usually means that each book in this series is a story within a story- the story being told by a character, and the story of what is happening to Chih while they listen. This is a quick and spell-binding read that I absolutely loved. The characters will keep you guessing, and the end is as exciting and surprising as any.
Sea of Tranquility by Emily St. John Mandel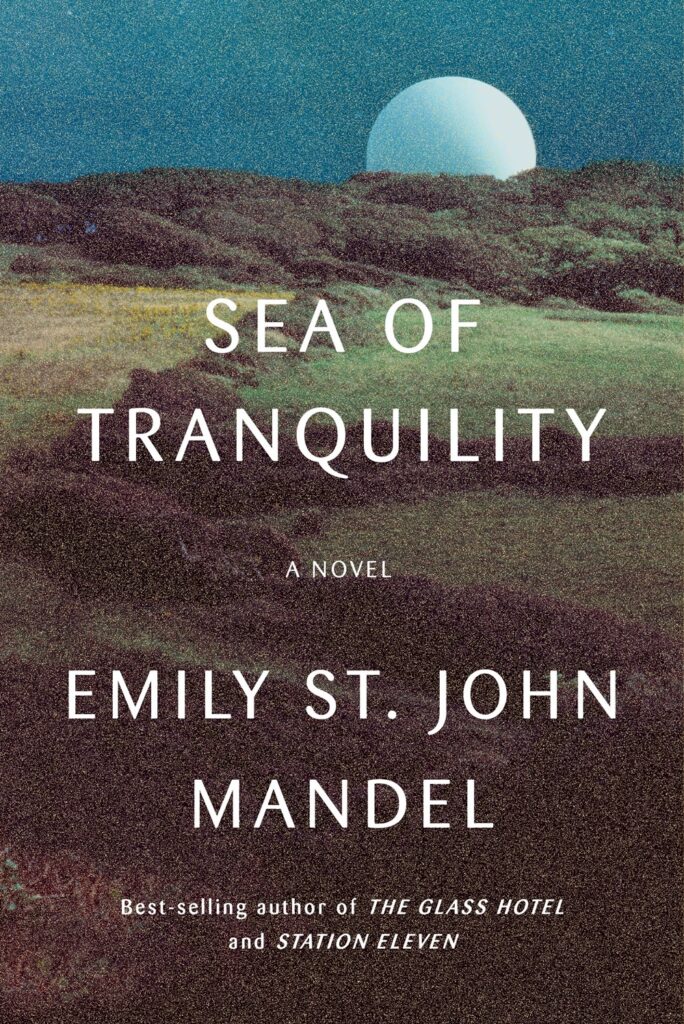 I enjoyed this story immensely. For such a complicated plot and subject matter, I never felt lost or left behind. Everything was clear without feeling over-explained. I really loved Gaspery- he was an unassuming main character that felt real and with whom I easily sympathized. I enjoyed all the characters, actually, and the way in which their timelines all fit together was an impressively harmonious symphony. This tale of morality, the meaning of life, and the value of our choices was fascinating and much-needed.
While clear in its telling, this book has certainly left me with plenty of bigger questions, which I get the sense is exactly what it was meant to do. Fantastic.
In Sea of Tranquility, several people across many centuries are connected by an anomaly- a "glitch" in the appearance of the world. In his investigation of this glitch, Gaspery Roberts travels through time to gather evidence of the strange occurrence, and in so doing, just might change the universe forever.
Woman, Eating by Claire Kohda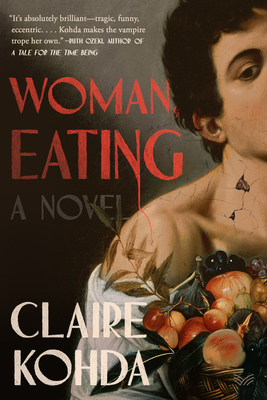 Lydia wants to be a practicing artist. She also happens to be a vampire.
Living away from home for the first time as a young woman is hard enough, but as Lydia tries to navigate a new city, new relationships, and how to find herself amongst a complicated world as a young, ethnically mixed adult, her challenges as a being who can eat only blood parallel these other trials along the way. Living away from home? There's no one to help her feed herself. Making friends? Hard enough, but she also must resist eating them. Perpetually youthful? It's what everyone else wants- but it also leaves her miserable and lonely.
This is not a story I would usually read, but it turned out to be one of my favorites this year. The writing is stunning, if a little eccentric, I sympathized easily with Lydia, and I even related to the things she was experiencing- well, the human parts, at least. This is such a unique take on the vampire genre, it felt like a breath of fresh air. And the ending? I was simultaneously horrified and cackling with glee.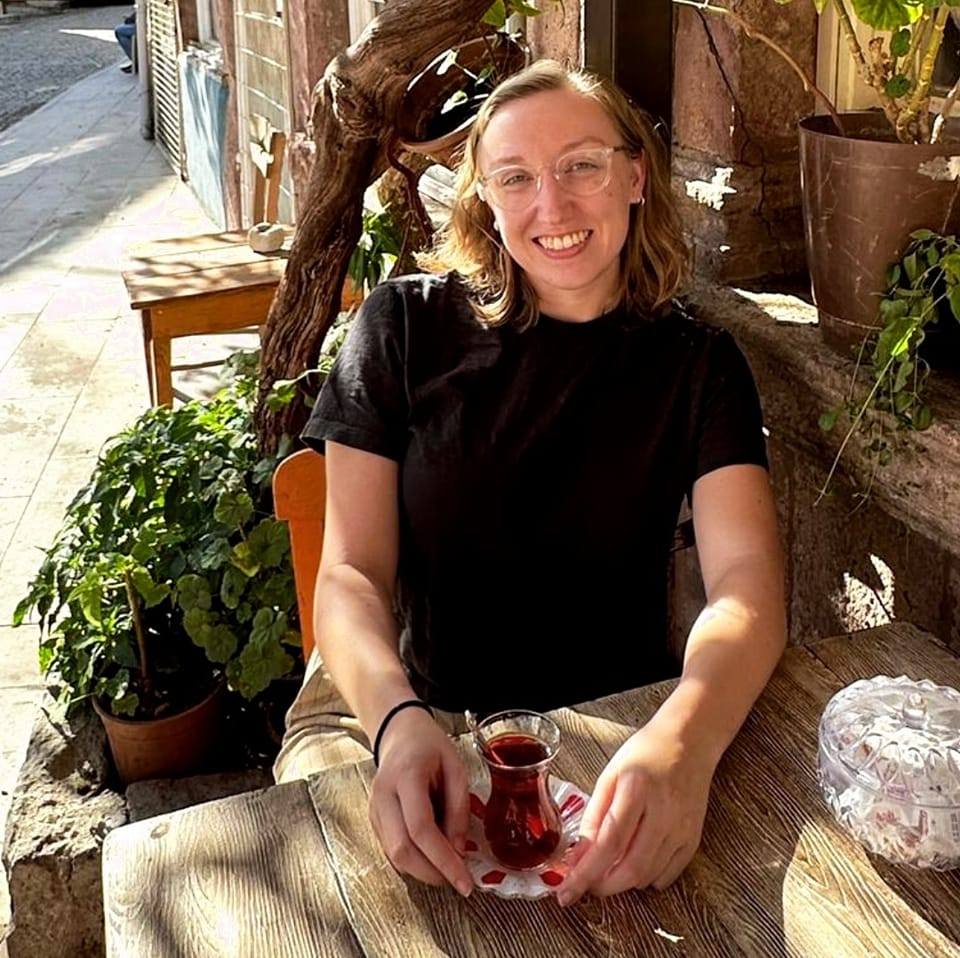 Jackie is the Monograph Acquisitions Associate at Loyola Chicago Libraries and an avid reader in her free time. She also enjoys baking, travel, and being outdoors.