During the month of December, Loyola Libraries staff make lists and check them twice. What are these lists about? Anything! You can look at past years' lists here and stay tuned for more lists!
Michael Scott's "NO": For moments when you just need to say no. Can be used for a number of occasions, like when you don't like something or you disagree.
Cry Laugh Kid: When you just need to laugh….and cry. This GIF is highly popular around finals time…
Key & Peele's Nervous Sweat: This is perfect for a number of nervous reactions! Any situation that might make you sweat, the results of a soccer match or procrastinating on an assignment…
Liz Lemon's "I want to go to there" from 30 Rock: When you want something so awesome!
SNL's popcorn eating: For when something is getting interesting in the chat thread.
Jonah Hills excited gif: When you are super excited for something and just need to scream!
Dwight's "It's true": Perfect to represent your agreement!
Stanley's eye roll: A great reaction to express annoyance or exasperation!
Kelly's "How Dare You": To use when you don't like what someone is insinuating or saying.
Star Wars "Let the Hate flow through you": When you are happy someone is on your side or agreeing with your hot take.
Yes…I do love The Office…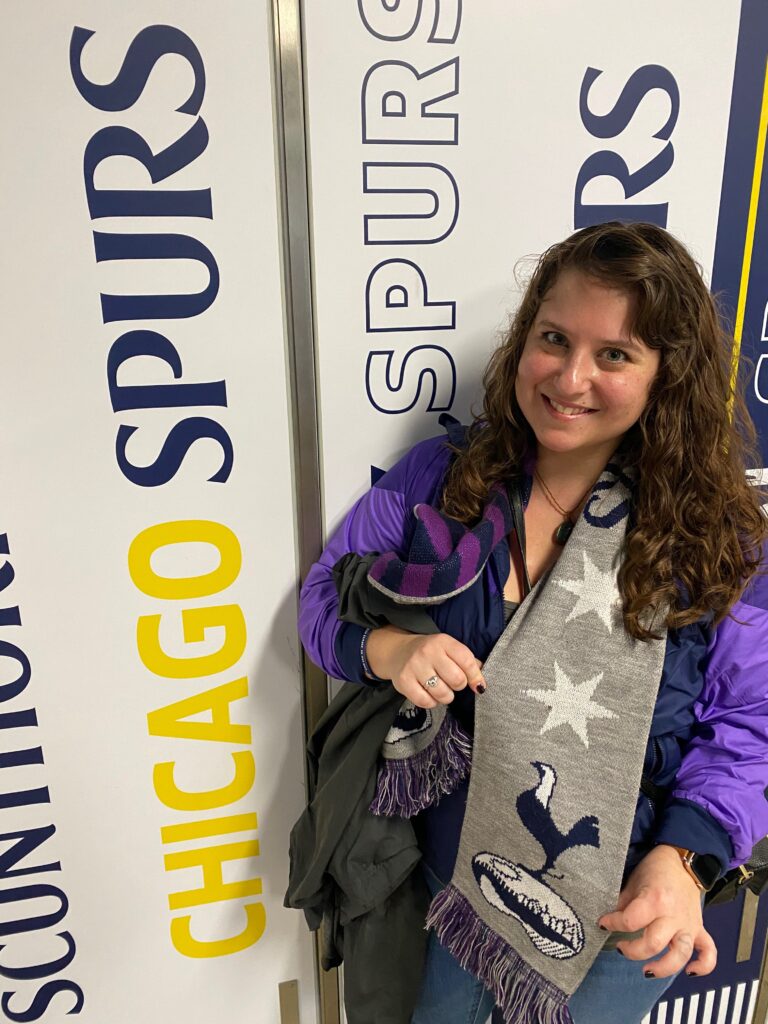 Tori Golden is the Circulation and Collection Services Manager at Cudahy Library. She is currently on her 1200th rewatch of The Office and enjoys watching soccer games with her cat.