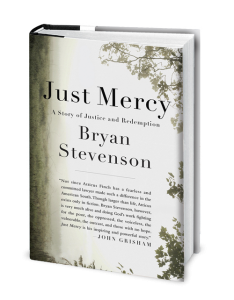 Just Mercy author in The New Yorker
Civil-rights lawyer Bryan Stevenson is the New Student Convocation Speaker on Friday, August 26, 2016, and will discuss Just Mercy: A Story of Justice and Redemption, Loyola's 2016 First-Year Text. You can read a profile of Bryan Stevenson by Jeffrey Toobin in this week's issue of The New Yorker. (Off campus readers will need to log in to access the article).
The eBook of Just Mercy is also available through the Libraries.