This summer, the Loyola Libraries are excited to bring you the World Cup of Books, an interactive program to encouraging reading books from other countries. Show your support for your favorite team by reading books from and about their country!
Whether you're already excited for the World Cup, or need a little motivation, here are some books about soccer to get you ready for the tournament. Click through to find these books in the library catalog!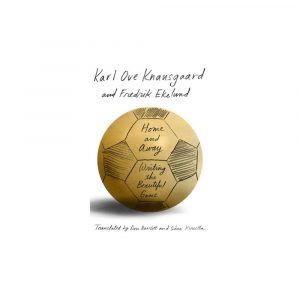 Home & Away: Writing the Beautiful Game by Karl Ove Knausguard and Fredrick Eklund: a gorgeous collection of letters between two writers, written during the 2014 World Cup.
Africa United: Soccer, Passion, Politics, and the First World Cup in Africa by Steve Bloomfield: a book which delves into the politics and passion behind the 2010 World Cup, including the way soccer shaped Africa years before the continent ever hosted the tournament.
The Country of Football: Soccer and the Making of Modern Brazil by Roger Alan: Brazil are bound to be a powerhouse as always during this World Cup (and looking for revenge against Germany). See how Brazil has changed soccer, and how soccer has changed Brazil with this book.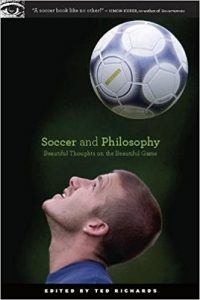 Soccer and Philosophy: Beautiful Thoughts on the Beautiful Game by Ted Richards: what makes the beautiful game so beautiful? Get to the bottom of it with this book about where soccer and philosophy intersect.
Star-Spangled Soccer: the Selling, Marketing, and Management of Soccer in the USA by Gary Hopkins: for those of us who want to torture ourselves about the state of the US Men's National Team (don't worry, at least the US Women's National Team are still World Cup champions).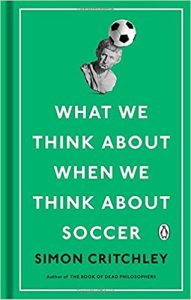 What We Think About When We Think About Soccer by Simon Critchley: coupled with gorgeous photographs, this little book describes the ways in which we think about our favorite sport.
Have you read a book from a country participating in the 2018 World Cup? Add a review of a book from a participating nation to our bracket here! You can also fill out our quick form here, and we'll add your review to the bracket board. Your review may appear in a future blog post!