We are FINALLY beginning to see some sunny skies and warmer temperatures in Chicago and I'm sure everyone is ready to see green grass and blooming flowers again soon. Along with the spring also comes the season of Lent. Lent is a forty day period of time during which Christians devote themselves to prayer, fasting, and works of compassion as a way of preparing themselves to celebrate Christ's death and resurrection at Easter. This year, Lent began February 10 and ends with Easter Sunday on March 27.
What better way is there to celebrate the coming of beautiful spring and Easter than with the artwork of Virginia Gaertner Broderick? A Catholic convert, Virginia developed her own artistic style she called "cloisonism" and used traditional Christian symbolism to create vibrant and unique art. Her pieces were published in many forms of church publications and even converted into stained glass, mosaics, and other forms that can be found all over the world. Read more about her fascinating life and career in the finding aid for her collection.
In her collection, I found a variety of publications used in the Lenten season. I hope you enjoy the colorful art that Virginia created to honor the solemnity of lent and the beauty of Easter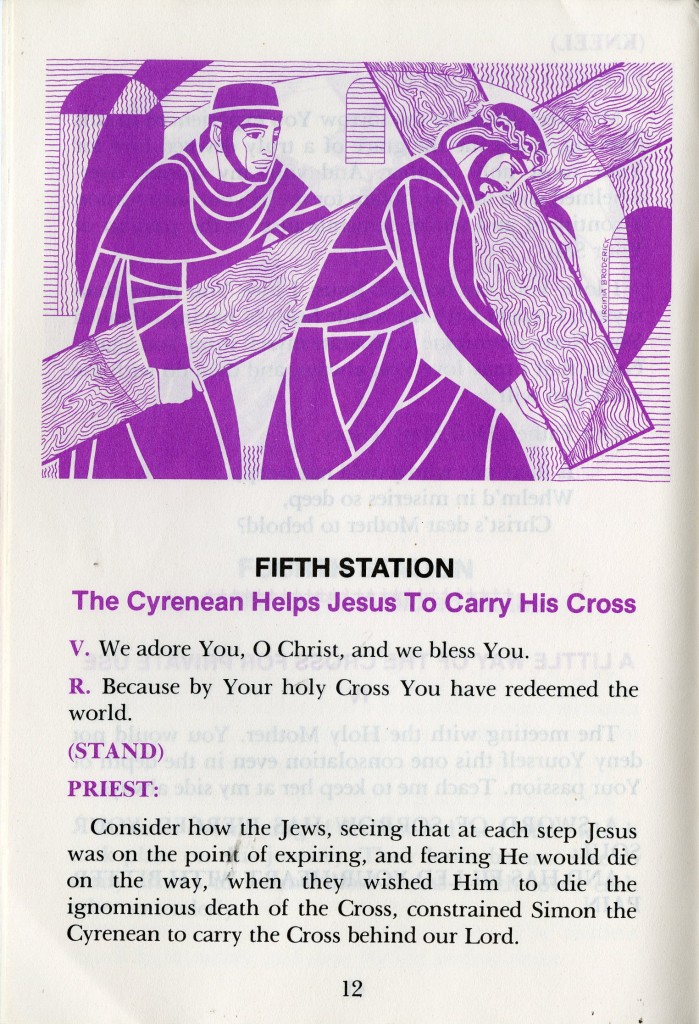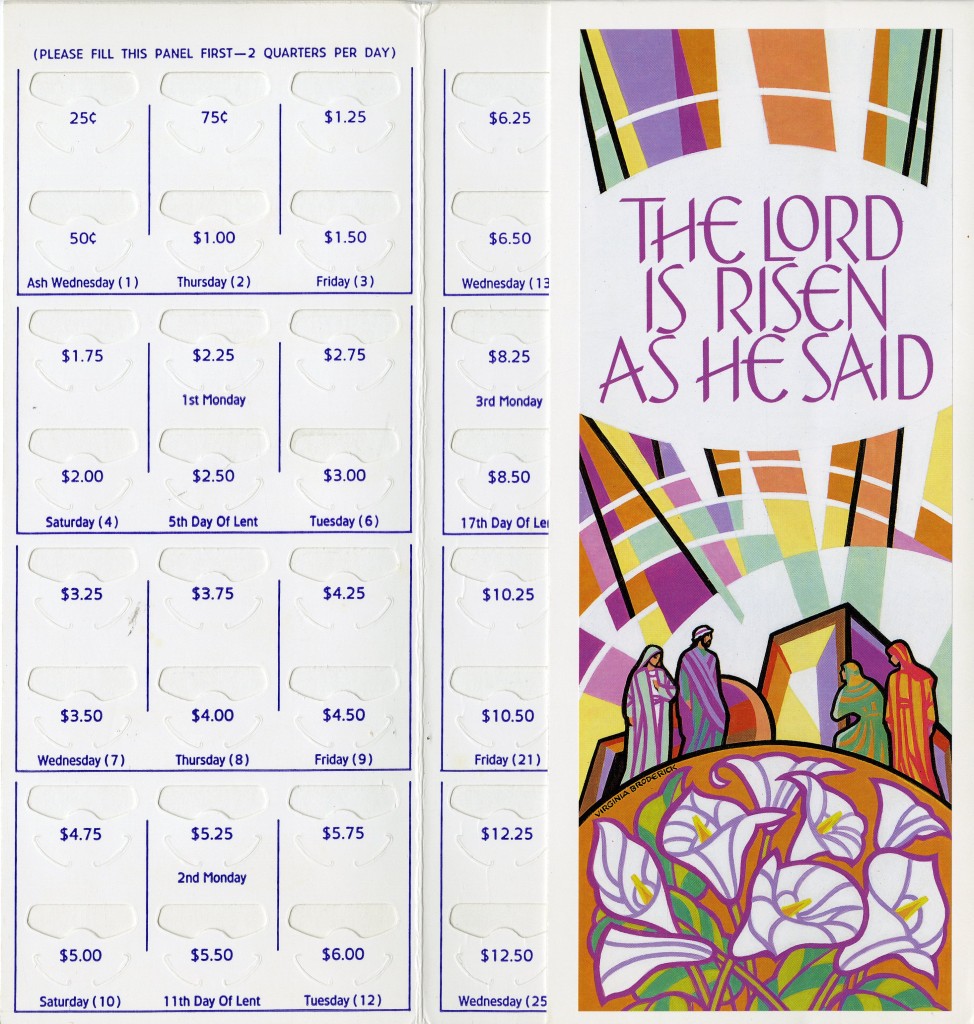 ---
Caroline is a Graduate Assistant at the WLA and is working on her Master's in Public History at Loyola University Chicago. She spends her spare time exploring Chicago, interpreting dreams, and watching cheesy movies with her husband.
---
Loyola University Chicago's Women and Leadership Archives Blog is designed to provide a positive environment for the Loyola community to discuss important issues and ideas. Differences of opinion are encouraged. We invite comments in response to posts and ask that you write in a civil and respectful manner. All comments will be screened for tone and content and must include the first and last name of the author and a valid email address. The appearance of comments on the blog does not imply the University's endorsement or acceptance of views expressed.
---