A. (Alfred) Poulin, Jr.
Poet, translator, and editor Alfred A. Poulin Jr. was born in 1938 and grew up in Lisbon, Maine. He earned a BA from St. Francis College in Maine, an MA from Loyola University in Chicago, and MFA from the University of Iowa Writers' Workshop. Founder of BOA editions, a poetry press devoted to publishing work by contemporary international and American authors, Poulin was also a professor and translator. He wrote a number of poetry collections, includingA. Poulin, Jr.: Selected Poems (2001), Cave Dwellers: Poems (1991), Momentary Order (1987), and The Nameless Garden (1978). Spiritual and philosophical concerns mark his work.
Poulin translated poetry from French and German, including Rainer Marie Rilke's Duino Elegies and the Sonnets to Orpheus (1977) and Anne Hérbert's Day Has No Equal But Night (1994). He also edited several editions of the Contemporary Poetry Anthology.
Poulin was a professor at SUNY Brockport. He died in 1996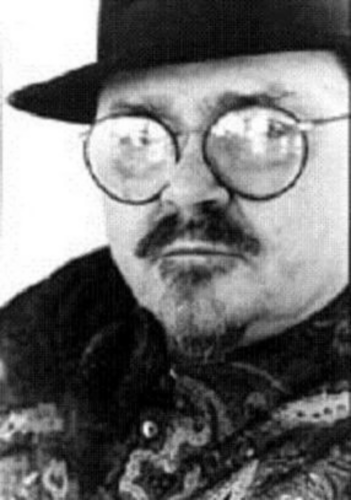 MA 1962
| Title | Author | Role | Year Of Publication |
| --- | --- | --- | --- |
| Selected Poems | A. (Alfred) Poulin, Jr. | author | 2001 |
| Catawba: Omens, Prayers and Songs: Poems | A. (Alfred) Poulin, Jr. | author | 1977 |
| Cave Dwellers: Poems | A. (Alfred) Poulin, Jr. | author | 1991 |
| A Momentary Order: Poems | A. (Alfred) Poulin, Jr. | author | 1987 |
| The Nameless Garden | A. (Alfred) Poulin, Jr. | author | 1978 |
| A Nest of Sonnets | A. (Alfred) Poulin, Jr. | author | 1985 |
| The Slaughter of Pigs | A. (Alfred) Poulin, Jr. | author | 1981 |
| The Widow's Taboo: Poems After the Catawba | A. (Alfred) Poulin, Jr. | author | 1977 |
| In Advent: poems | A. (Alfred) Poulin, Jr. | author | 1972 |
| Contemporary American Poetry. | A. (Alfred) Poulin, Jr. | Editor, Author | 1971 |
| The Complete French Poems of Rainer Maria Rilke | A. (Alfred) Poulin, Jr. | | 1986 |