Alex Tindal Wiesendanger
Alex Tindal Wiesendanger was born and raised in Harlem and the Bronx in New York City, and witnessed firsthand the racial and economic injustice endemic to low-income communities and communities of color.
Alex spent two years as the Associate Director of the Tennessee Coalition to Abolish State Killing (TCASK), now Tennesseans for Alternatives to the Death Penalty. As TCASK's lead organizer, Alex led a grassroots movement that succeeded in passing Tennessee's first anti-death penalty legislation of the modern era.
Moving to Chicago, Alex joined the organizing staff of the Community Renewal Society, a 134-year-old faith based organization, eventually becoming the Director of Organizing. At CRS, Alex worked under, and was mentored by, the Rev. Calvin S. Morris, PhD, who served on Dr. King's staff and founded Operation Breadbasket with Rev. Jesse Jackson. Alex expanded the organization to include over 100 churches. He led multiple campaigns across the city, county and state. Some victories included removing barriers to employment for people with criminal records, re-writing the Chicago Public Schools Student Code of Conduct to reduce racial discrimination, raising new revenue for education funding for low income districts, and creating the first ever funding for community based Restorative Justice programs in Cook County.
Alex created the Confronting Pharaoh training, a two-part workshop to empower people of faith to take effective and powerful action for justice.
More recently, Alex has served as the National Organizing Director at Jobs to Move America – where he is built a national coalition of labor, community, faith, environmental, and civil rights organizations to create opportunity for family-sustaining employment for disadvantaged
workers and communities – as well as the Campaign Director of the Responsible Budget Coalition in Illinois where he led a three hundred organization effort to raise revenue for vital human needs. The RBC ended the longest state budget impasse in US history and launched the drive to enact a progressive income tax in Illinois. Upon moving home to New York City, Alex spent several years at the Internal Lead Organizer for the American Federation of Musicians where he led national contract campaigns for Film and TV musicians as well as new organizing drives and leadership trainings. Alex currently works as the Campaign Coordinator for SEIU 32BJ and the Coalition for Affordable Hospitals. But Alex's most life-giving and vital vocation is as a husband to his wife Sharaya and a father to his amazing children, Akina and William.
Alex was a member of the Jesuit Volunteer Core, lived in a Catholic worker community, and received a Masters degree in Social Justice and Community Development from Loyola University Chicago.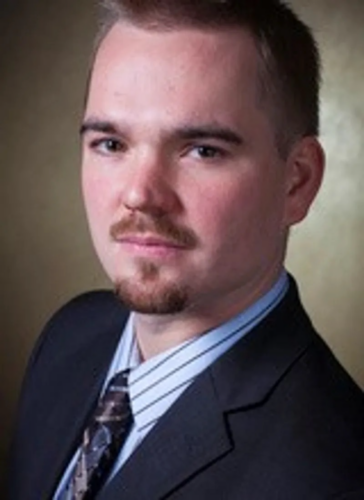 2010, M.A.