March was a great month for the men's basketball team, Loyola, and of course, Sister Jean. The Women and Leadership Archives holds a collection of Sister Jean's papers from her career at Mundelein College*. You may have seen photos from Sister Jean's Mundelein days that we shared on Facebook. While she's been a celebrity at Loyola for many years, and most students, faculty, and staff have a Sister Jean story, her recent national (pardon me, international) fame created a whole new fan base far beyond our Chicago campuses.
This has been a fun and exciting time in Sister Jean's legacy, which we want to remember and preserve. In order to capture these moments, I began collecting memorabilia and capturing digital content to add to the Sister Jean collection at the WLA. The work of preserving these memories continues, but here is a small sample of some of the fun Sister Jean souvenirs and stories collected so far.
Not enough Sister Jean for you? Check out these links to some select articles recapturing the magic:
"Before becoming face of Loyola Ramblers, Sister Jean helped women's college through 1970s student protests" – Chicago Tribune
"Loyola-Chicago's Sister Jean Becomes Exotic Darling of Final Four Prop Bets" – OG News
"Exclusive: Sister Jean Revealed to be a Villanova Fan" – The Villanovan student paper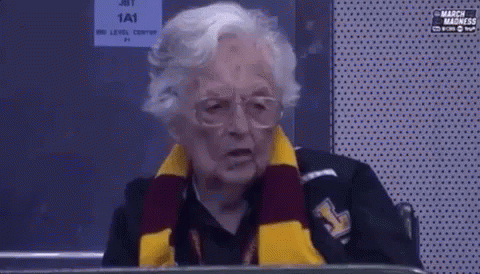 ---
Laura is the WLA Assistant Archivist and Programming Librarian at Loyola University Chicago Libraries. She's a fan of neighborhood festivals, making travel plans, and all things pumpkin (hailing from the Pumpkin Capital of the World).
---
*Mundelein College, founded and operated by the Sisters of Charity of the Blessed Virgin Mary (BVM), provided education to women from 1930 until 1991, when it affiliated with Loyola University Chicago.
Loyola University Chicago's Women and Leadership Archives Blog is designed to provide a positive environment for the Loyola community to discuss important issues and ideas. Differences of opinion are encouraged. We invite comments in response to posts and ask that you write in a civil and respectful manner. All comments will be screened for tone and content and must include the first and last name of the author and a valid email address. The appearance of comments on the blog does not imply the University's endorsement or acceptance of views expressed.