Wildcats, Phoenix, and Dragons aren't the only valid mascots for universities in Chicago, and while the LU Wolf follows the theme, Mundelein has experimented freely and creatively with mascots over the years. From a spunky turtle named Terry to the façade of Mundelein itself, join me in looking back at some of Mundelein's most iconic representatives.
And make sure you stick around till the end where I'll show Mundelein's most intriguing attempt at a university mascot.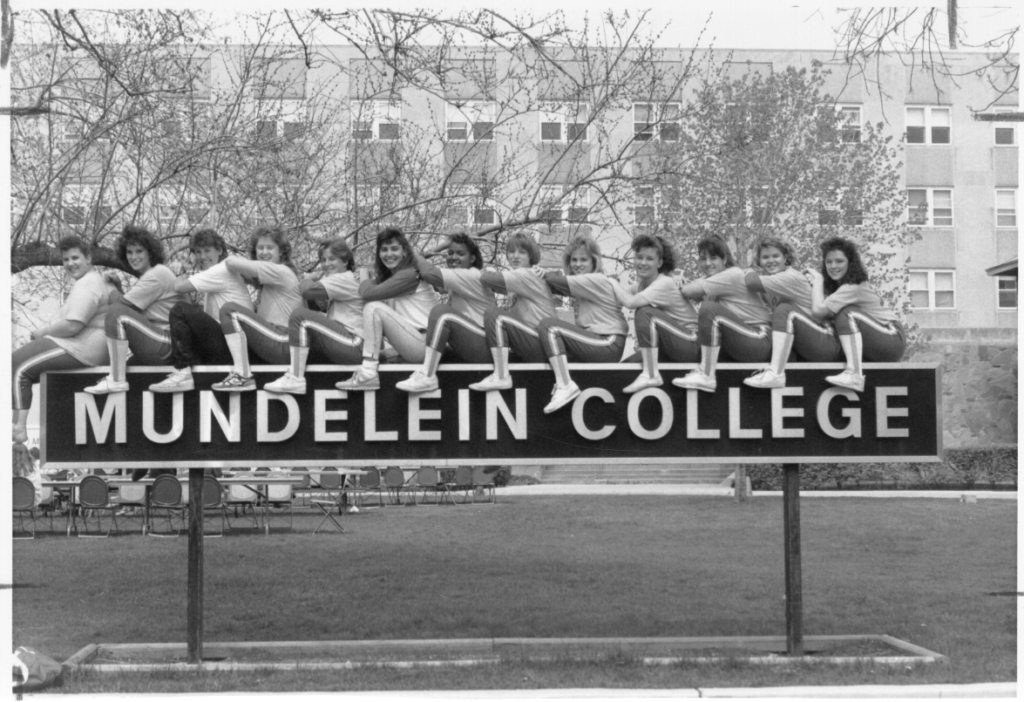 Like many universities, Mundelein has deep roots in sports and competition. Ping pong, tennis, swimming, horseback riding, and even football make up just a portion of the physical activity offered to the young women at Mundelein. Mundelein students don't appear to need help representing themselves, and plenty of photos exist in the collection that underscore the importance of sport to these college students. Uniforms, Mundelein signs, and posing with sports equipment replace a unified mascot across campus.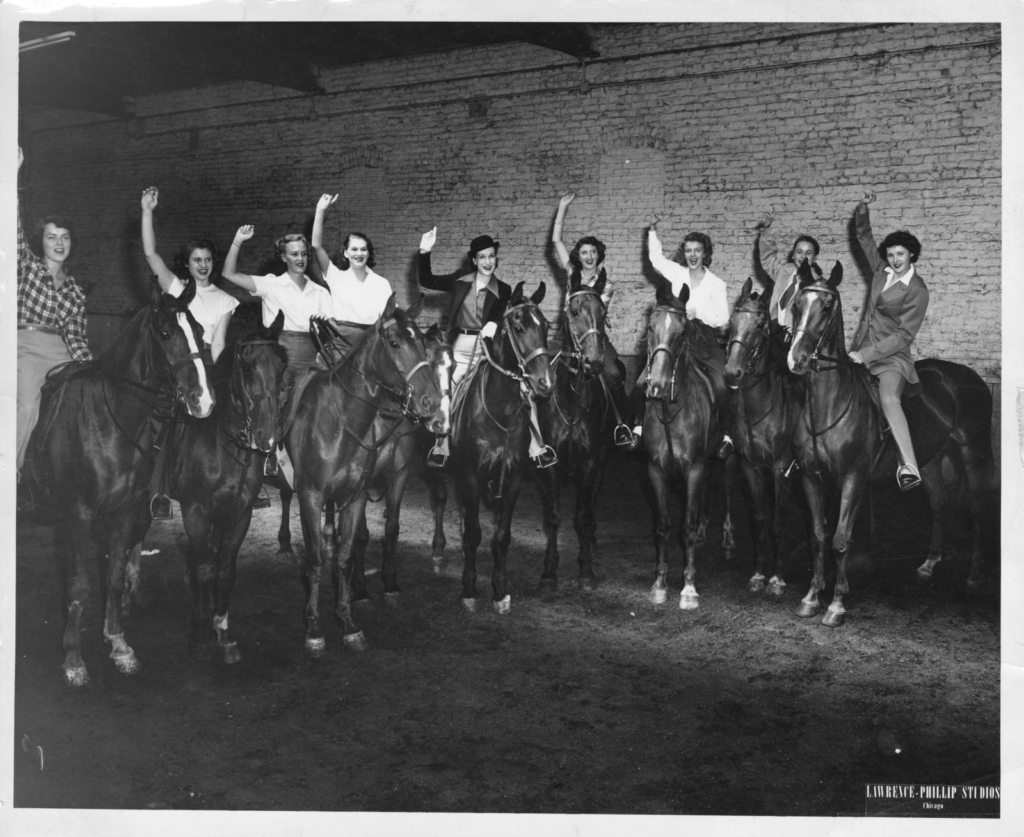 Figure 2: Mundelein College Horseback Riding Club raise hands while posing on horses at the Parkway Riding Academy during the MC Riding Club Annual Horse Show, 1940.
Continue reading