Archives can hold a wide range of items. There are, of course, documents, photographs, and copies of publications, but you'll also find artworks, VHS tapes, toys, and CDs. Sometimes you'll also find one of my favorite things to come across: clothing. For this post, I'd like to talk a little bit about the clothing items in the National Women's Martial Arts Federation collection at the Women and Leadership Archives (WLA).
The National Women's Martial Arts Federation (NWMAF) is a non-profit organization that promotes the involvement and empowerment of women in martial arts and self-defense. Active since 1979, the NWMAF provides support to women in these spaces through their offerings of martial arts and self-defense classes and certification and professional development programs for instructors.
From the organization's preamble: "The National Women's Martial Arts Federation (NWMAF) is an organization of women martial artists whose purpose is to share skills and resources, to promote excellence in the martial arts, and to encourage the widest range of women to train in the spirit of building individual and collective strength. All women will be welcome regardless of lifestyle, sexual preference, race, color, creed religion, class, age, or physical condition."
The organization puts on an annual Special Training where women from all around the country come together for four days of trainings, workshops, meetings, community building, and fun activities.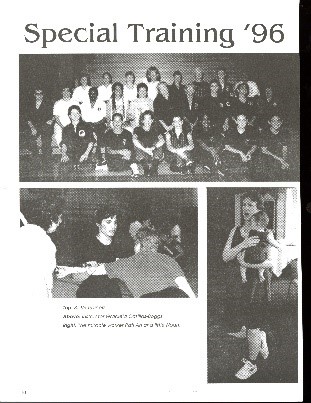 Continue reading